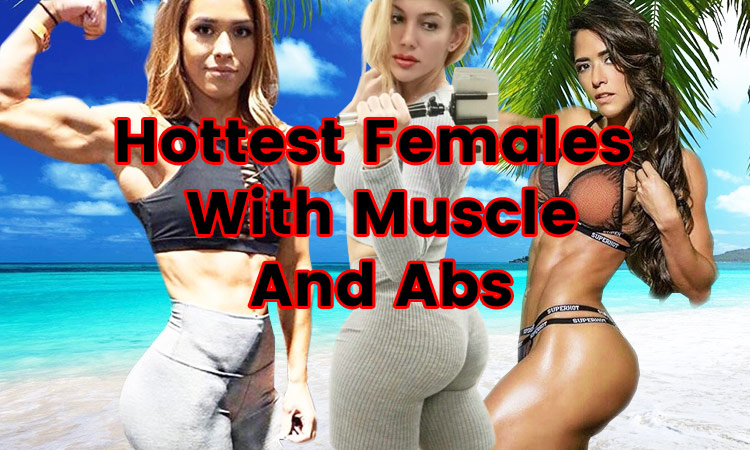 The greatest thing that has happened over the last few years; the rise of female muscle and abs.
The world has become fascinated by fitness models, with many becoming Instagram stars with millions of followers. As a result, many others have followed suit.
In fact, female bodybuilding is getting more exposure than ever before. So we're here to fully support these fitness models.
After extensive research, we've put together a list of the top 10 hottest females with muscle and abs. Check it out:
1. Cass Martin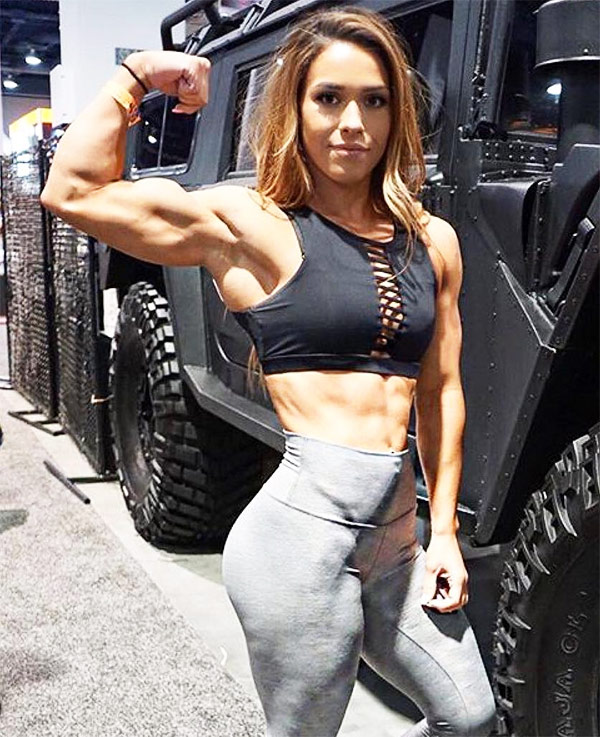 *Photo Credit: GreatestPhysiques.com
This girl has topped many 'hottest female' lists. And for good reason – she's sculpted one of the greatest female physiques in recent times.
Cass is one of the fitness icons that's inspired countless females around the world to build a strong, aesthetic figure. But ultimately, not many girls can become as bulky as Cass, while staying very feminine.
With over 1 million followers,it's clear that her hard work has paid off. As a result. we've placed her in the #1 spot in our list.
2. Eva Andressa
You can't have a list of female fitness models without a Brazilian in it. And one of the best is Eva Andressa, especially if you're looking for abs.
In terms of Instagram followers, Eva has actually surpassed Cass Martin in terms of Instagram followers; the Brazilian has over 4 million admirers online.
There's no doubt that Eva is one of the hottest females with muscle and abs – cementing her place on our list.
3. Brooke Ence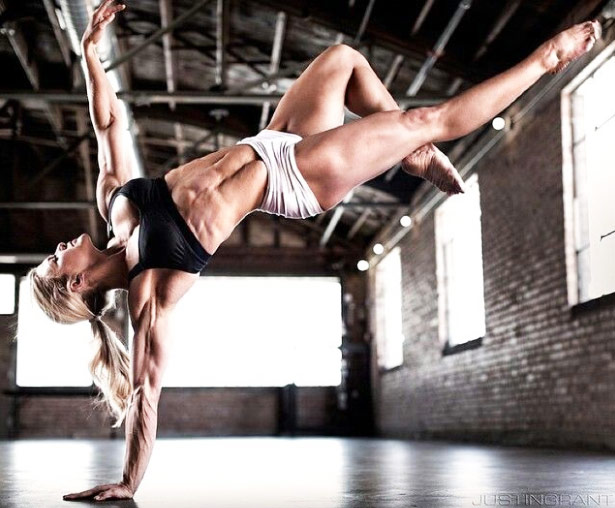 Along with the rise of CrossFit, Brooke Ence has emerged too. If you're looking for a powerful, female figure – then this fitness icon definitely comes to mind.
Brooke is stronger than many guys, but still remains sexy as hell! As we've mentioned, not many females can pull of this bulky look while staying feminine – but Brooke has nailed it.
4. Tatiana Girardi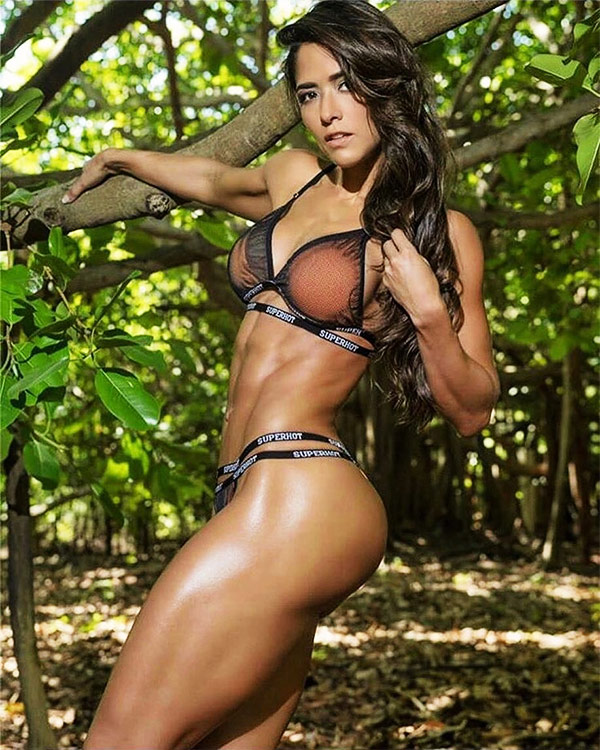 A back-to-back of CrossFit athletes. The sport get's a bit of criticism, but you can't argue that it's produced some amazing female talent.
Anyway, this Colombian beauty has landed features in GQ magazine and has become a celebrity in her home country. With over a million followers (and rising), Tatiana is one to watch!
5. Corinna 'Cory' Everson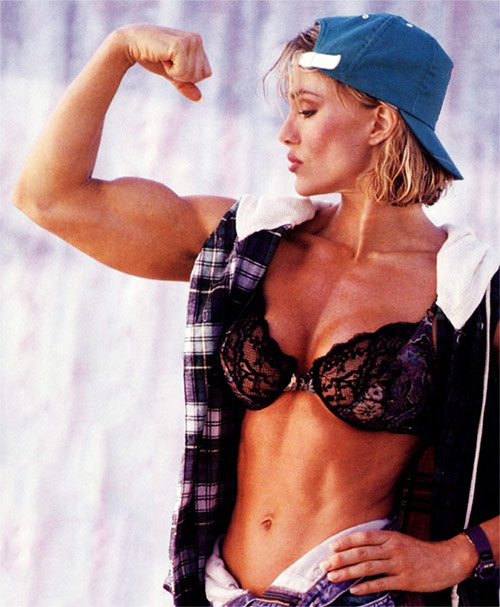 *Photo Credit: Pinterest.com
The only female on this list from the 'old school'; Cory helped thrust female bodybuilding into the spotlight.
She became the first 6x Ms. Olympia champion – cementing her legacy in the sport. She was way ahead of her time, and still has an aesthetic figure in today's standards.
A legend deserving of a place on this list.
6. VIviane 'Vivi' Winkler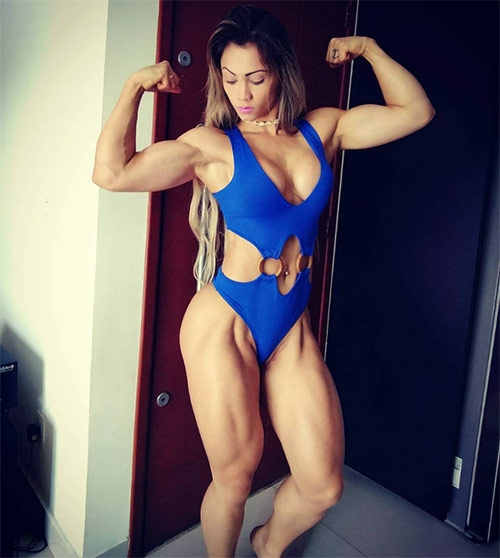 The second Brazilian to grace our list of 'hottest females' – they must have something great in the water there.
Viviane has become a fitness icon after posting videos of her intense workouts on social media. She's lean, sexy and everyone wants a taste of her.
7. Femme Felis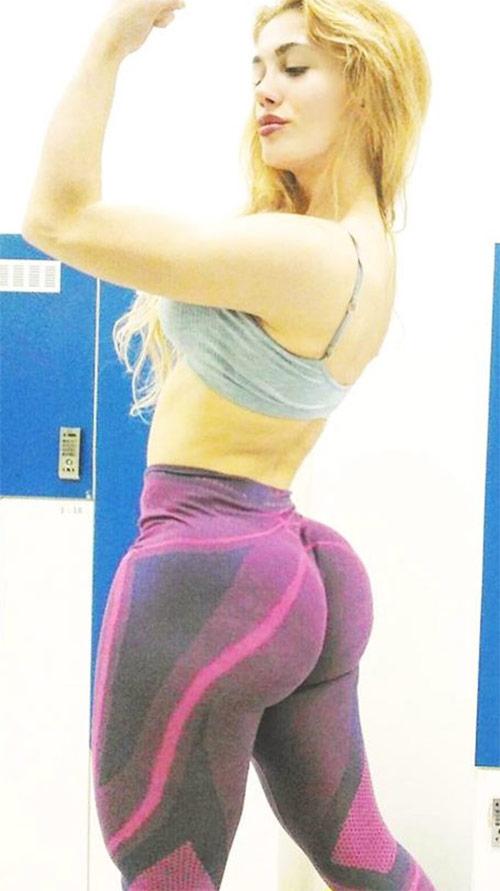 Okay, so Femme doesn't have the biceps. But have you seen better glutes than this?!
This Turkish beauty has sculpted an amazing figure; she provides the variety in muscular bodies on this list.
As we've mentioned, the other girls beat her on the arm department. But she's the queen when it comes to booties.
9. Linda Durbesson

France are well represented in the fitness model category, with this thick goddess – Linda Durbesson.
She's managed to achieve an incredible figure while maintaining her abs. She has the booty, the legs, and the arms; a complete all-rounder, Linda potentially could've risen up the list here.
10. Alexia Clark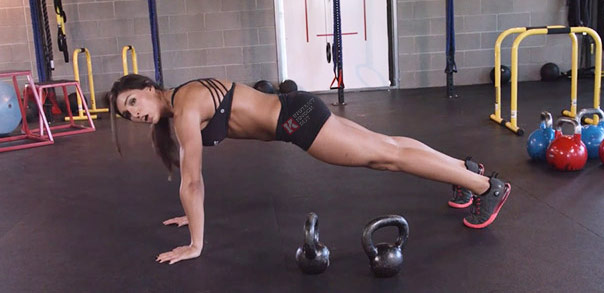 *Photo Credit: InstantKnockout.com
You can't have a list of the hottest females without the 'Queen of Workouts' – Alexia Clark.
She's been the female face of numerous fitness magazines, a premium fat burner supplement and has become a respected online personal trainer.
Inspiring a new generation of females to 'get fit', Alexia posts workout videos for her followers almost on a daily basis. She's definitely one to follow, and rounds off our top 10 perfectly.
Honorable Mentions
As you can see, we could only pick 10 fitness models to feature in our list. But there are loads more that could've battled for spots here.
For this reason, we've chosen a few more for your viewing pleasure. Check these girls out:
Raissa Rafaelli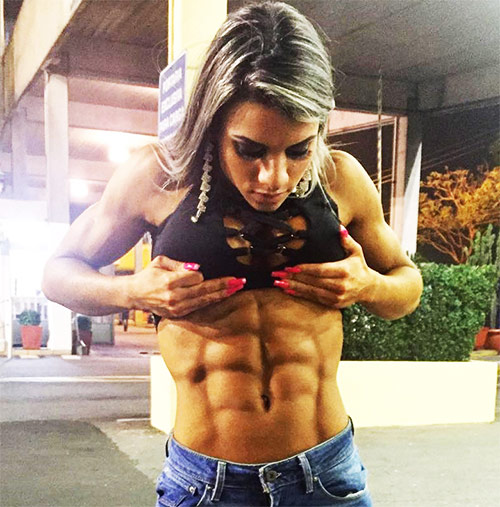 One of the 'lesser known' Brazilians, Raissa has developed a great figure. In fact, she has incredible abs – which is why we're adding her to this bonus section.
She's placed highly as a bikini athlete in her home country, and is growing in popularity as we speak.
Jessica Lauren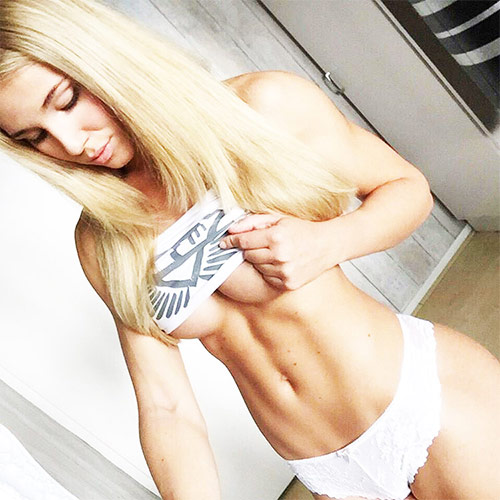 *Photo Credit: www.instagram.com/jessicalaurenknehans
Jessica is less muscular than the other girls, but we believe variety is the spice of life. And we're guessing you're not complaining about the picture…no problem.
But in all seriousness, Jessica has still sculpted a great figure that's able to place in fitness shows. She's one that everyone will agree is hot enough to be part of this article.
Have We Missed Anyone?
Here at SpotMeBro, we respect you (our readers) and want your opinions on important issues like these…
If you think we've made mistakes on this list – and believe that we've missed some important female fitness models – then comment below and we'll see what we can do!