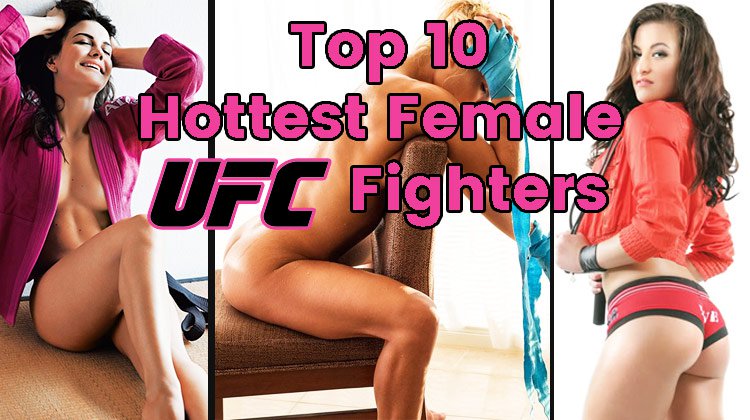 UFC (Ultimate Fighting Championship) has seen a quick rise in popularity recently – mainly thanks to Conor McGregor's trash talking with Floyd Mayweather.
But it's not just the men that're getting attention; you've probably heard of the female MMA fighters such as Ronda Rousey (who even made a cameo appearance in Fast & Furious 7).
For this reason, we're paying tribute to the hottest female UFC fighters. Let's see who made the list…
Top 10 Hottest Female UFC Fighters
1.  Paige VanZant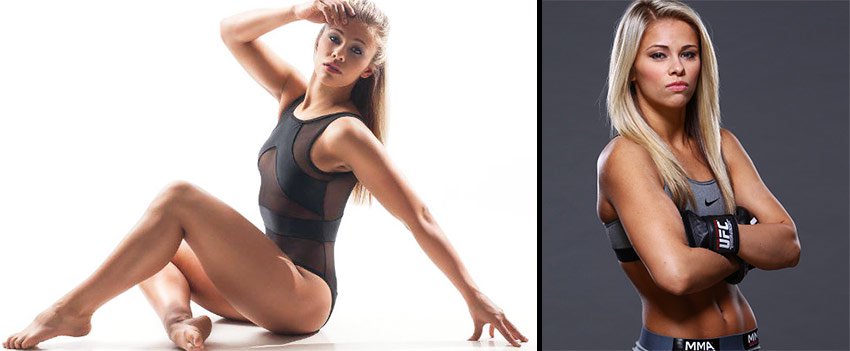 No arguments here. Nicknamed '12 Gauge', Paige looks more than a model than a killing machine.
And you won't be asking this athlete to make you a sandwich…you'd probably end up needing emergency treatment in the hospital.
After doing some research, it's no surprise to see Paige had modeled for Nike in the past – but she's no joke in the octagon (with a great record of winning by knockout and submission).
This Strawweight UFC fighter is the perfect combination of sexy and danger – so she's deserving of 1st place here.
2.  Ronda Rousey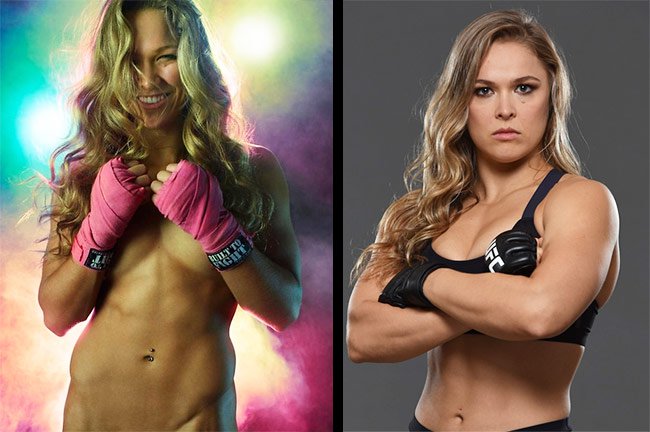 Ronda is probably the most well-known UFC fighters in the world. In fact, she put the sport on the map before Conor McGregor was around.
But the most important thing for this list – is that Ronda is HOT. It's for this reason, that she's been on the cover of Sports Illustrated as a swimsuit model (and has also featured in fashion magazines such as Vogue).
We know alot of guys who agree that Ronda is hot. And although she might be past her prime as a female UFC fighter, she's still being placed 2nd on this prestigious list.
3. Meisha Tate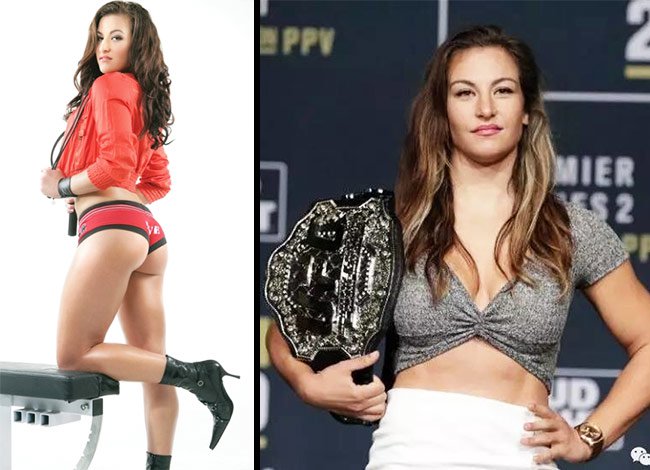 Meisha is another female that could be mistaken for being a model. But a quick glance at her highlights on YouTube will say otherwise.
She's probably best known for her rivalry with Ronda Rousey, but UFC fans will always remember the time she undressed on stage for a weigh-in…
4. Alexa Grasso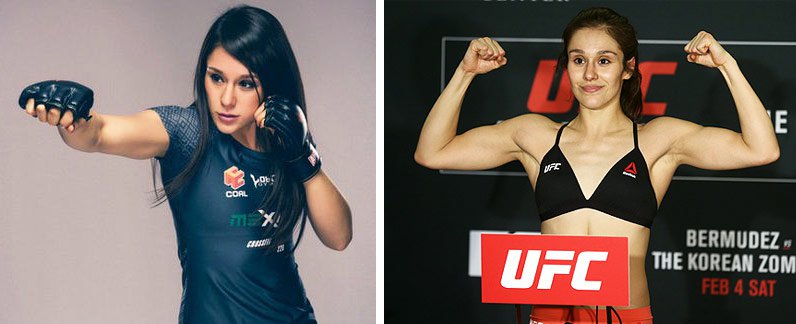 The second Strawweight female UFC fighter on this list. Alexa is a Mexican athlete that Donald Trump won't want to p*ss off (or grab her by the…)
While she looks hot, don't let her looks fool you; Alexa actually has the most knockout victories on this list.
5. Kyra Gracie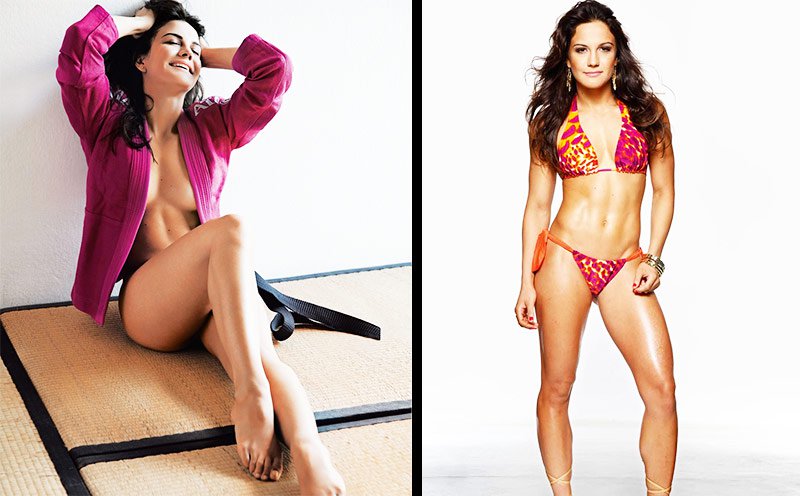 Although Kyra Gracie isn't officially a UFC fighter, she's featured on 'UFC Fight Pass' – so we're adding her to this list.
As you can see, Kyra is a member of the Gracie family (who are a big deal in the MMA world). For this reason, it was always inevitable for her to follow in her family footsteps and become a respected fighter too.
6. Felice Herrig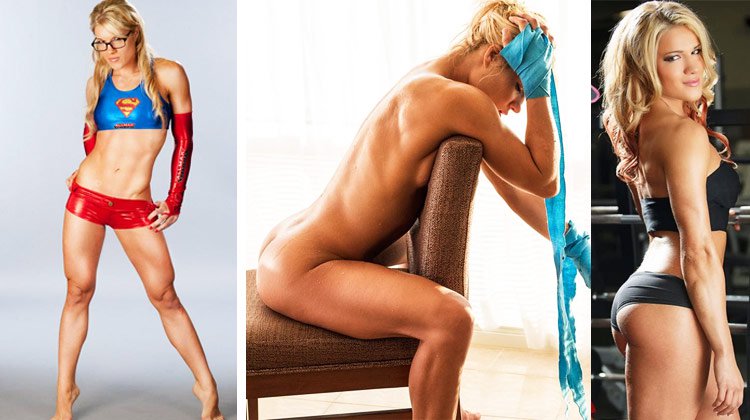 While Felice might not be as 'pretty' as the other females on this list – she's pretty damn sexy.
She's not afraid to get involved with some photoshoots, which we fully stand behind. Literally.
For this reason, Felice has made it onto our prestigious list in 6th place.
7. Michelle Waterson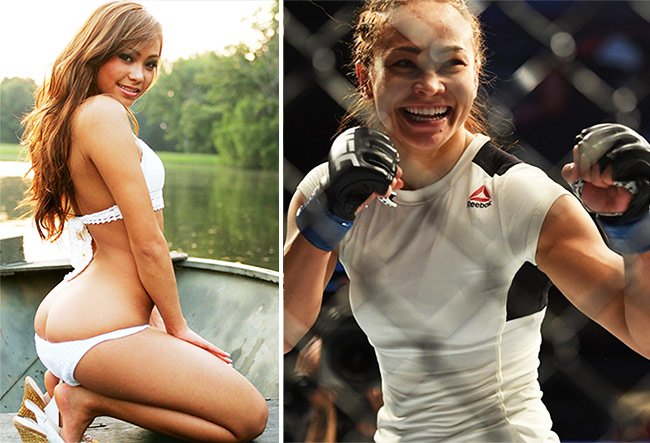 Nicknamed "The Karate Hottie", we've seen Michelle listed at 1st place on other sites lists. But while she does deserve to be here, we don't think anyone beats Paige VanZant in the beauty department.
However, Michelle was a model before she began taking part in MMA – one of the few on this list that has actually modelled professionally.
8. Valentina Shevchenko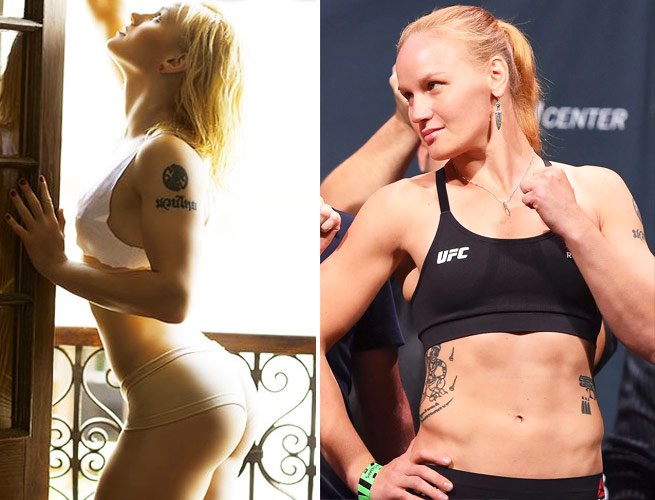 We were actually quite surprised to see that no-one else had included Valentina into their UFC hot list.
This Russian bamtamweight has only lost 2 fights in her whole MMA career – very impressive.
Known for her speed and knockout ability, Valentina has been given the nickname 'Bullet', and we definitely think she deserves a place on this list.
9. Gina Carano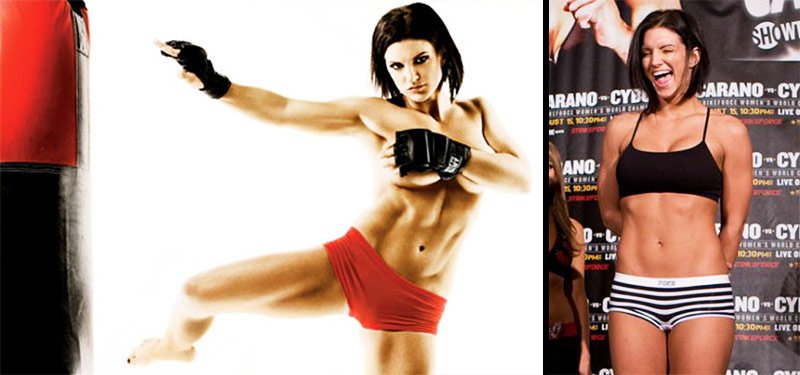 Gina is the most accomplished actress and fitness model on this list. But she's also known for her abilities in the octogon as a MMA fighter.
She signed for the UFC in 2016, after dominating the Strikeforce women's lightweight division. There's no wonder that Gina has found success behind the silverscreen to – you can't argue she's hot.
10. Holly Holm

Holly made a name for herself as the first female UFC fighter to defeat Ronda Rousey. She's known for her counter-attacking and stiff jabs, and is also hot enough to finish this list off.
---
Have We Missed Anyone?
There you go. We searched long and hard to find our top 10 of the hottest female UFC fighters – so we hope you enjoyed looking at these girls.
But we don't always get it right – if you think we've missed anyone, then let us know in the comments section (and we'll see whether your recommendation is good enough to make the cut).