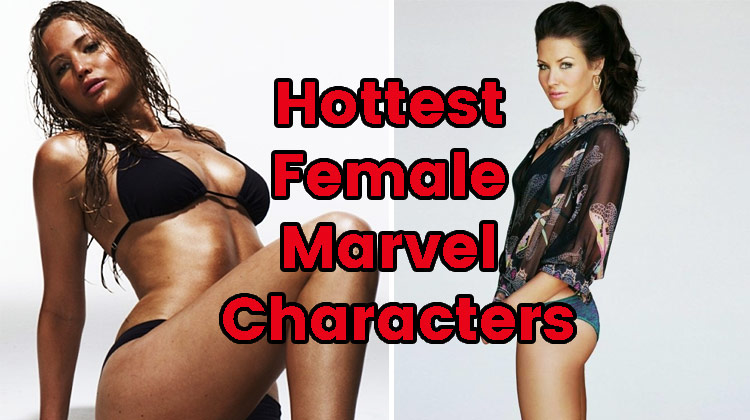 There's always 2 things that people talk about after watching a Marvel film – how stacked or shredded the male superhero was, and how hot the female superhero was.
In fact, you can't miss these topics online. And if you can't beat them, join them.
For this reason, we've put a lot of hard work into compiling a top 10 list of the hottest females that've been cast as Marvel superheroes.
You won't want to miss this. Check it out:
Hottest Female Marvel Characters
*We've chosen actresses from all films associated with Marvel – so don't complain that some females aren't in the Marvel Cinematic Universe… 
1.
Jessica Alba

– Sue Storm (2005 Fantastic Four)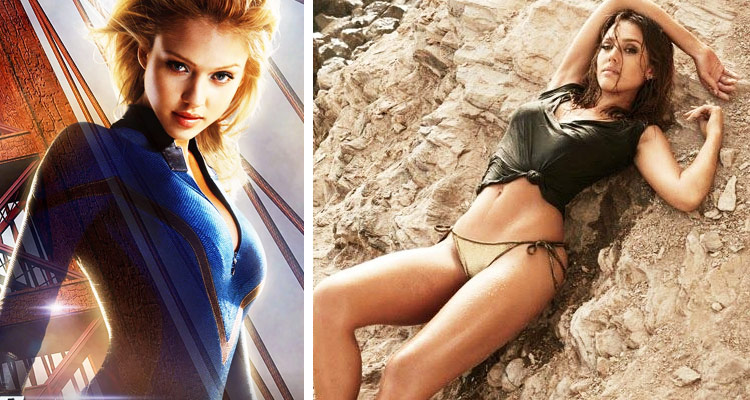 It was a tough call between Jessica Alba and Jennifer Lawrence here. But as Jessica Alba hit the big screen earlier, she's topped our prestigious list.
The same year that Fantastic Four was released, Jessica also starred in Sin City – where she cemented her place in the fantasies of all men.
Just look at the picture above and try to complain…we didn't think so.
2.
Jennifer Lawrence

– Mystique (2011-Present X-Men)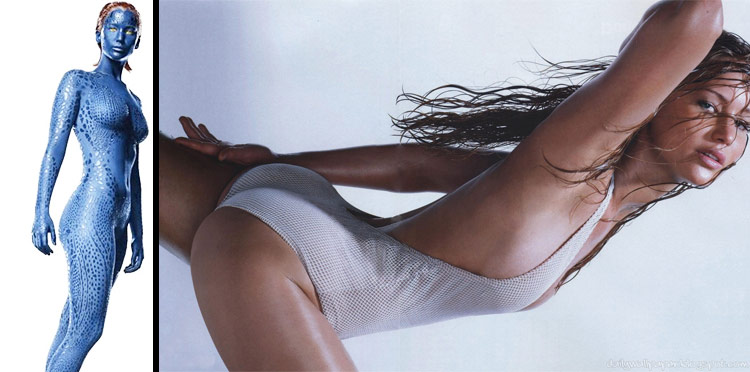 This is going to cause the most controversy on this list…
If you're not aware, the X-Men series that Jennifer is involved with aren't in part of the 'Marvel Cinematic Universe'.
Anyway, we didn't call this the 'hottest females in the marvel cinematic universe' did we? Exactly.
Also, now you've seen the picture of Jennifer Lawrence, you shouldn't really be upset anyway…thank us in the comments section if you want to…
3.
Natalie Portman

– Jane Foster (2011-Present Thor)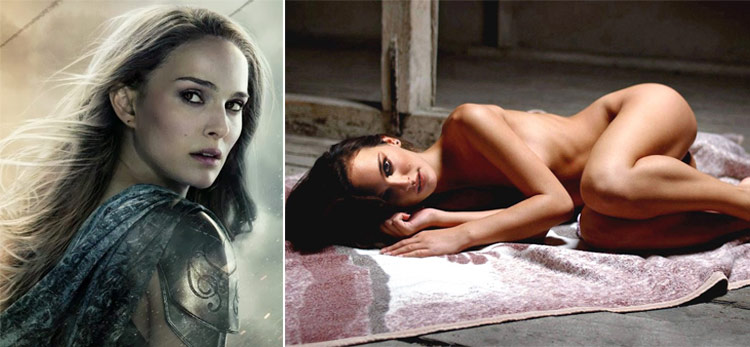 It was in the late 1990's and 2000's when Natalie Portman stole the hearts of many men.
She was hot as Padmé, so we were all glad when she was cast to be in Thor. Don't deny it.
A great addition to this list, Natalie definitely deserves a place in the top 3.
4.
Evangeline Lilly

– Hope Van Dyne (2015 Ant Man)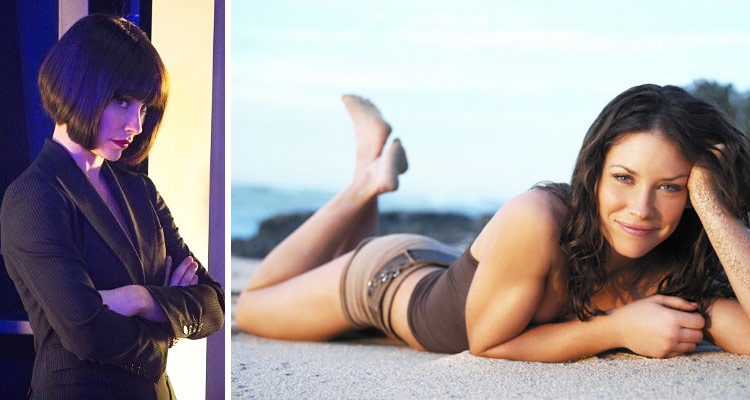 After making appearances in big films such as The Hurt Locker and The Hobbit, Evangeline was rewarded by being cast as Hope Van Dyne in the 2015 Ant Man film.
There's been quite a lot of hate for this film, but no-one complains about Evangeline. In fact, we've heard men say she made the film worth watching…
For this reason, she's cemented a place on the 'hottest female marvel superheroes' list in 4th place.
5.
Cobie Smulders

– Maria Hill (2014-Present Captain America & The Avengers)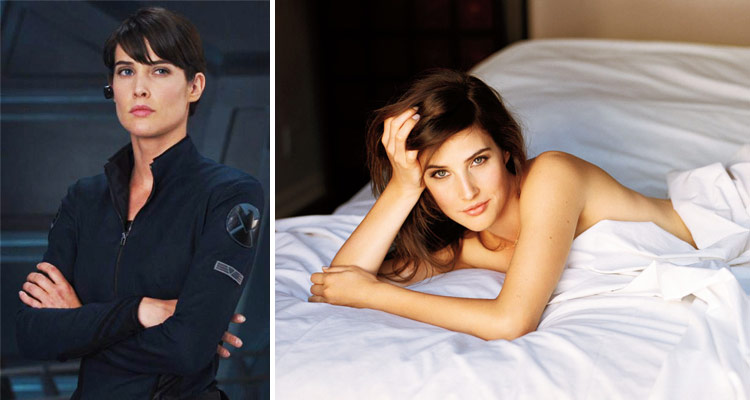 Perhaps better known for her role in How I Met Your Mother, there's no denying that Cobie Smulders deserves to be on this list.
She's actually one of the few that isn't really a 'main' star of their respective Marvel films. But she's also one of the few that've made it into more than 1 Marvel film too.
6.
Sophie Turner

– Jean Grey (2016 X-Men: Apocalypse)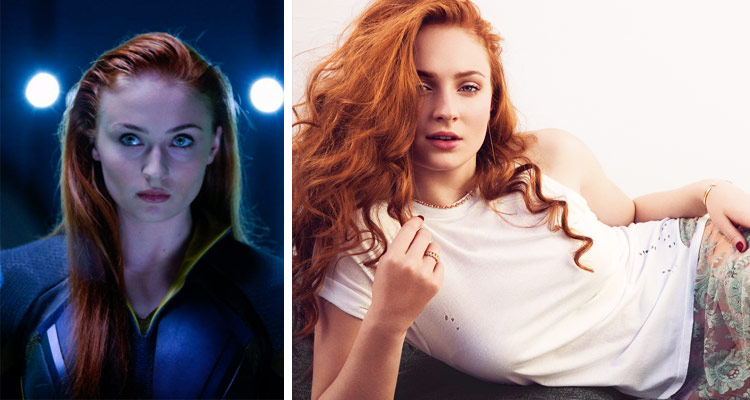 Sophie's role as Sansa Stark in Game of Thrones gained more attention. But as she's eligable to place in our list, we couldn't resist.
This fiery redhead has entered the fantasies of many men – both in the Marvel fanbase and out. And after seeing that picture above, you can't really argue with them.
7.
Liv Tyler

– Dr Elizabeth 'Betty' Ross (2008 The Incredible Hulk)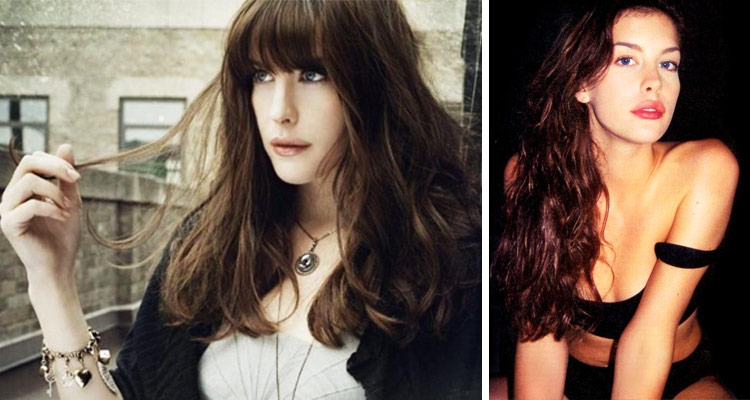 The daughter of rock legend, Steven Tyler. Ever since Liv stole hearts in the Lord of The Rings trilogy as Arwen, she's become recognized as a sexy actress.
Again, this will p*ss off the haters, as the 2008 Incredible Hulk wasn't part of the 'Marvel Cinematic Universe'.
But we mentioned at the start that we're including any actress associated with Marvel in any way – and as The Hulk was created by Stan Lee, Liv is able to place on this list.
8. Karen Gillan – Nebula (2014 Guardians of the Galaxy)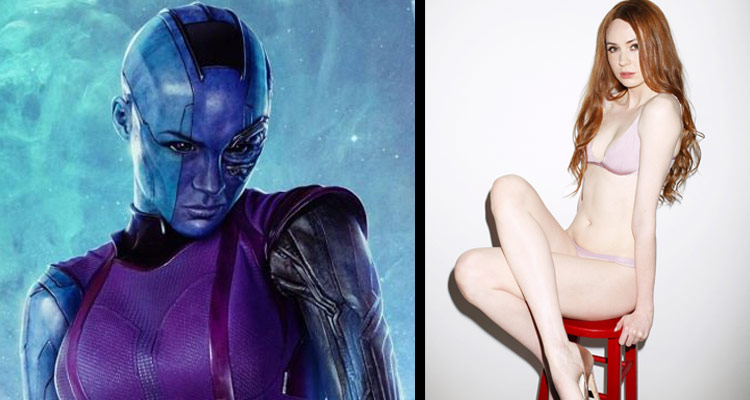 You might not recognized Karen in her blue face and body paint. But this Scottish actress was the female cast as Nebula in Guardians of the Galaxy.
Obviously we're putting her on this list as herself (not in the blue paint, unless you're into that stuff…).
The second redhead on this list. And you have to admit – there can't be a 'hot' list without any redheads.
9. Kirsten Dunst – Mary Jane Watson (2002-2007 Spiderman)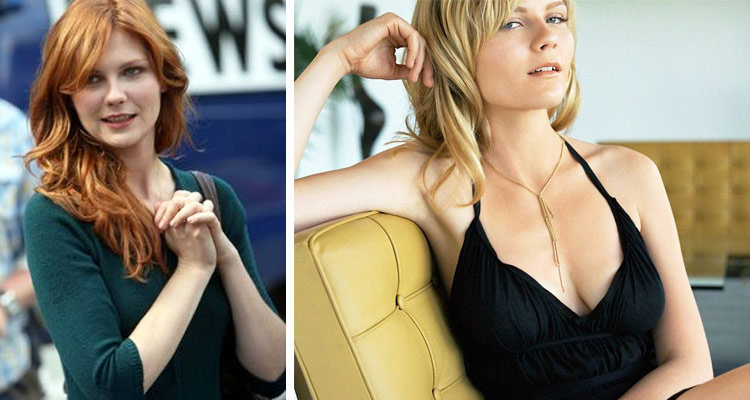 We're surprised to see that Kirsten Dunst get's a mixed response – some claim that she shouldn't be part of this list.
But we're knocking the haters back here; although the Toby Maguire Spiderman films were pretty awful, many people were introduced to the blonde goddess that is Kirsten Dunst.
Let us know in the comments what you think on this one. But she'll be staying her regardless…
10. Gwyneth Paltrow – Pepper Potts (2008-2013 Iron Man)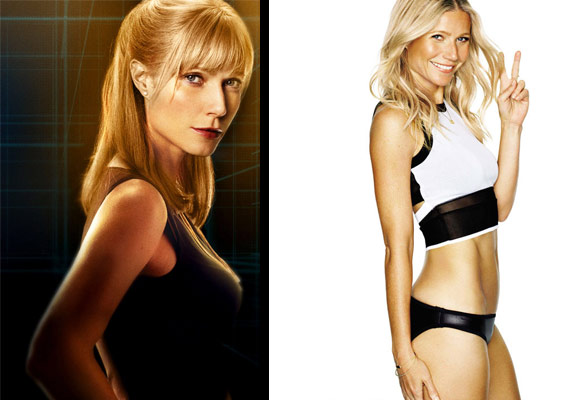 If we were writing this article in 2008, then there's no doubt that Gwyneth Paltrow would be higher on this list.
But since then, there's been many hot newcomers (Jennifer Lawrence being a great example).
Anyway, Gwyneth might be 44 now, but she's still hot property. In fact, IMDB has described her as "A tall, wafer thin, delicate beauty" – which is accurate indeed.
---
Summary: Hottest Marvel Females
We won't lie, it was pretty enjoyable putting this list together. So we hope you enjoyed looking through this article too!
We're putting ourselves in a firing line here, so comment below if you disagree with any of our selections here.
Or comment if you feel we've left any female marvel actresses out that deserve to be on this list!