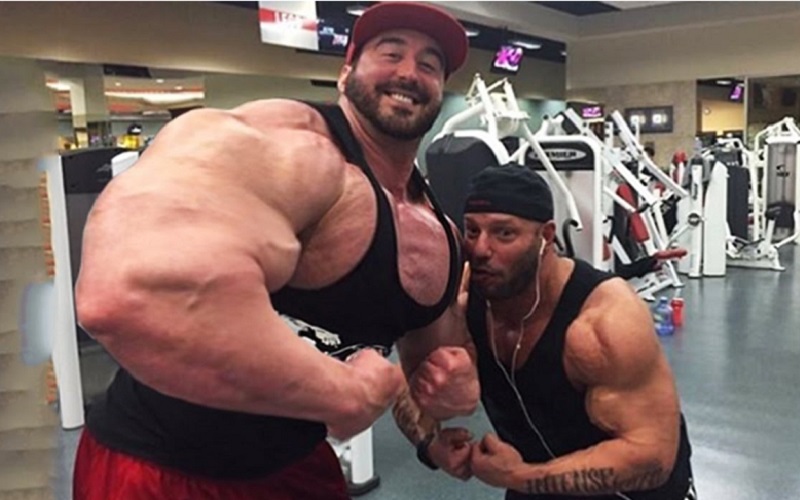 When talking about tall, huge bodybuilders, the go-to answer is almost always Ronnie Coleman. Big Ron is the modern day synonym for huge, tall bodybuilders. However, there are others and they are terrifyingly huge.
1. Toney Freeman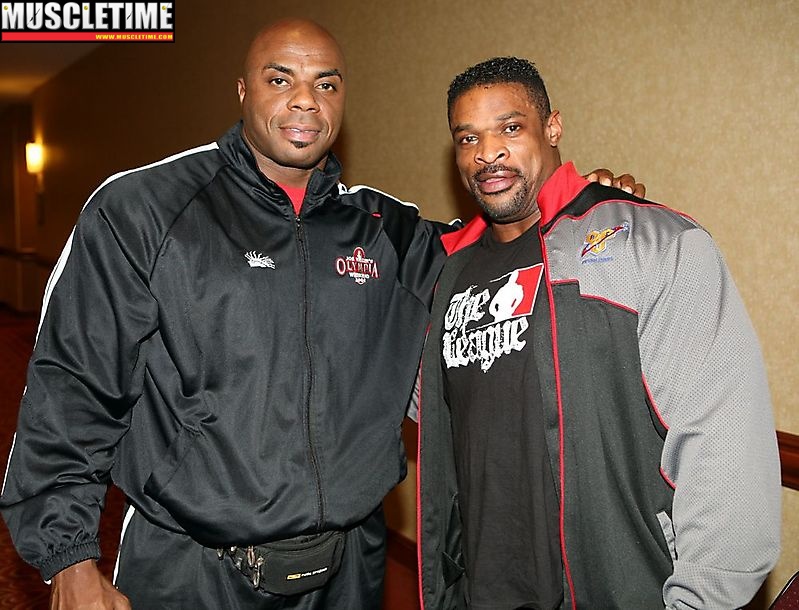 Known as the "The X-man", Freeman stands at six feet and two inches tall. His nickname has nothing to do with his mutant-esque gains, but rather his classic bodybuilding "x frame" of broad shoulders, narrow waist, and flaring thighs.
The cool thing about Freeman is that he turns 51 this summer and shows no signs of slowing down or retiring. His best placing in a pro bodybuilding show is 5th place at the 2008 Mr. Olympia and 3rd place at the 2007 and 2013 Arnold Classic. Fun fact about Freeman, in 2010 he became the first person to be arrested in Sweden for suspicion of using performance enhancements.
The "fun fact" part is that the police didn't find him in possession of any banned supplements they arrested him solely because he is a huge bodybuilder.
2. Craig Golias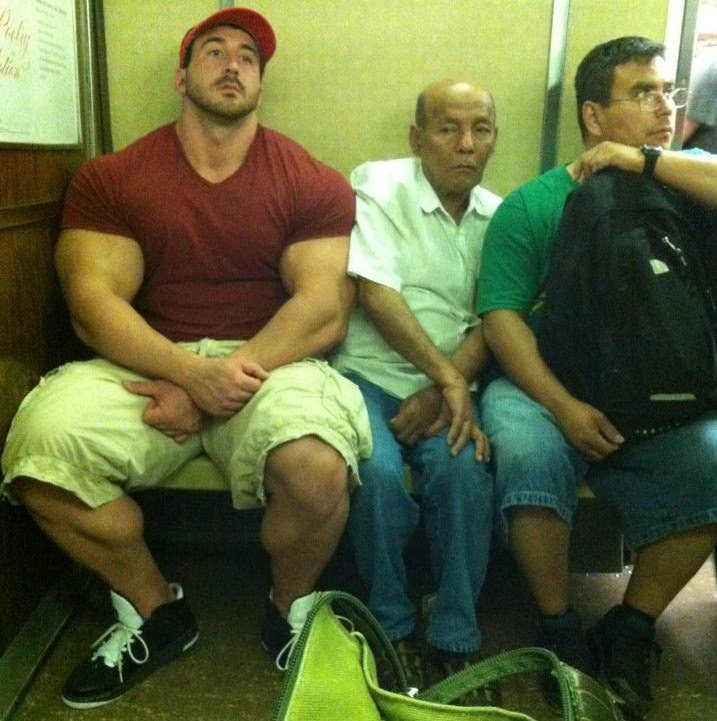 You've probably seen this guy on various bodybuilding memes thinking to yourself "what an awful Photoshop job." Unfortunately, Craig is the real deal. He stands at six feet and three inches tall and weighs in at 350lbs.
He's taller AND heavier than Rich Piana. Back in the days when his weight began with the number 200 he used to compete as a bodybuilder but he soon left humanity behind. In a recent interview with YouTube fitness reporter, Luimarco, he stated that he eats only four meals a day and he still maintains his superhuman mass.
3. Martyn Ford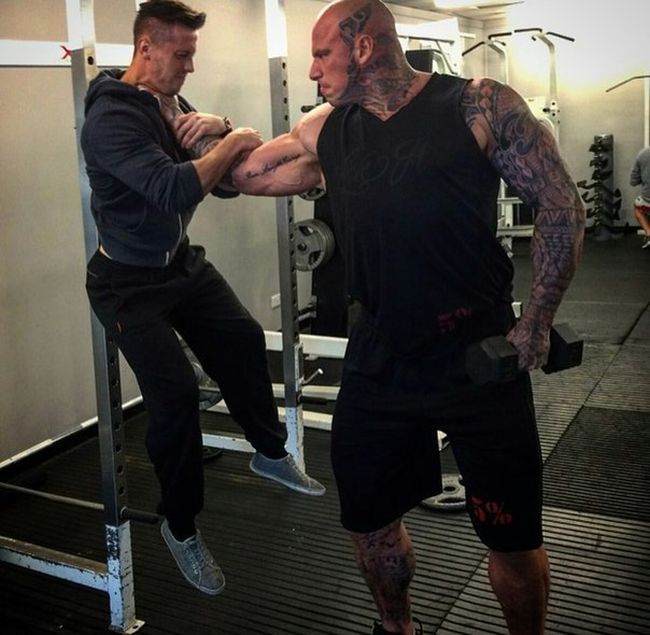 Martyn burst into the bodybuilding scene out of nowhere last year when martial arts movie star Scott Adkins asked him to act in the fourth installment of the Undisputed series. Adkins stated that he needed a visually formidable foe as the movie's bad guy and sure enough, Ford fit the bill perfectly with his portrayal of Koshmar, aka "The Nightmare".
4. Lou Ferrigno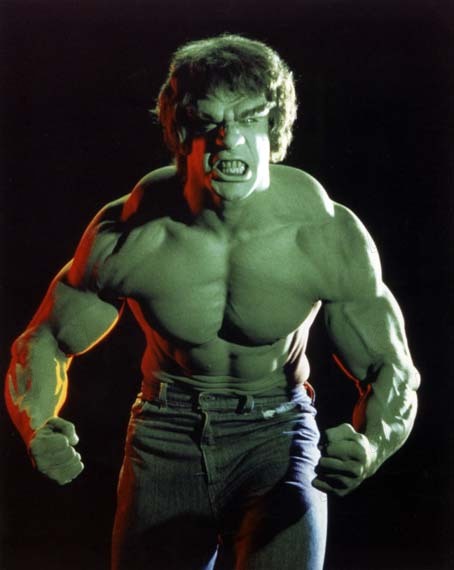 Big Lou is known for two things, starring in Pumping Iron and being The Hulk it the awesome 80's tv show. Well, he is also known for a third thing, he was one of the tallest guys in professional bodybuilding. He often competed in special tall categories in various bodybuilding shows. His best accomplishments in bodybuilding was winning the 1973 IFBB Mr. Universe, a third place finish in the 1975 Mr. Olympia tall class, and fourth place at the 1994 Mr. Olympia masters division.
5. Aaron W. Reed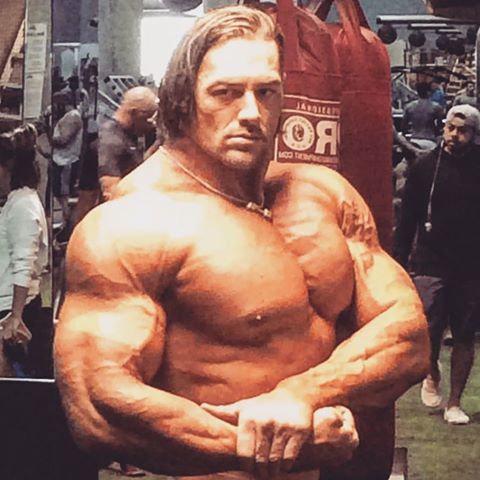 This modern day Titan stands at six feet and seven inches tall with the weight of 260 lbs. With that, he is the lightest entry on our list but still impressive as hell.
Up until recently, he held the title of world's tallest bodybuilder. His leaner physique comes from the fact that he is mostly a fitness model rather than a bodybuilder, thusly allowing himself to weigh "just" 260 pounds. For a short period of time, he even competed with the WWE superstars under the name of "Lift Sawyer" (he probably caught the creative department on a bad day) until an ACL injury forced him to end his career in the squared circle.
If you are a skinny tall bro that wants to pack on some mass, check out Reed's "Tall Guy training" program.
6. Olivier Richters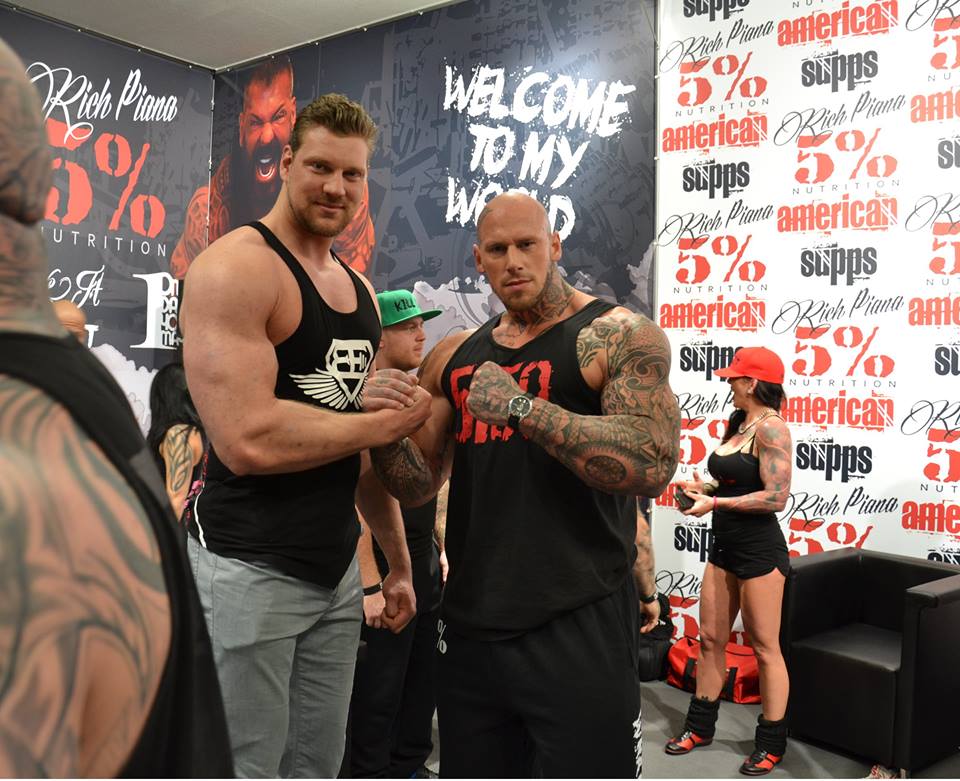 Remember how I said that Aaron Reed, was up until recently the tallest bodybuilder in the world? A challenger appeared in the form of a young Dutchman called Olivier Richters.
This man is so big he makes modern day behemoths like Thor Bjornsson and Martyn Ford look like midgets. He currently stands at seven feet and two inches and weighs in at around 300 pounds.
These days he's doing commercial and movie work in Holland and occasionally competes in bodybuilding contests. Like all giants, he dreams of becoming the new WWE sensation that will shake the world and a big-time Hollywood movie star.
Check out our other stuff, like…