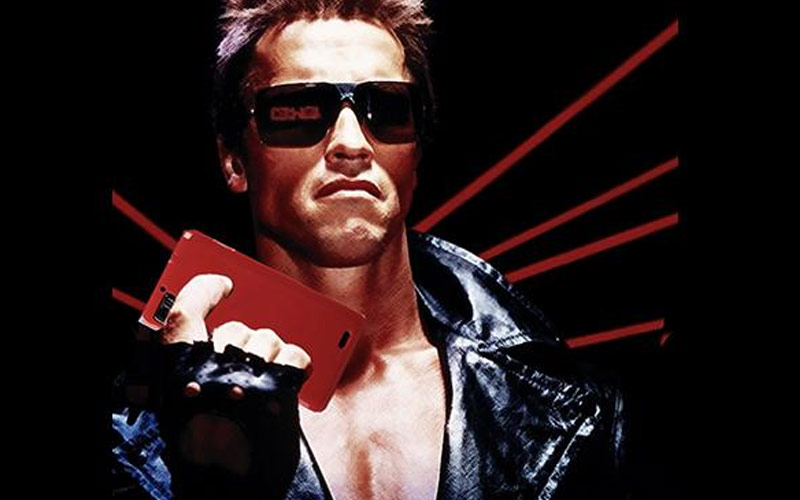 The fitness app world is as over-saturated as motivational fitness Facebook pages—there are just too many. If only someone would just come through with the top 10 fitness apps you should have downloaded yesterday.
Well, we're here to show you the cream of the crop. The real five-star worthy stuff that'll set you on your way to getting stacked like never before this year. We're not just talking about your thumbs either, bro
These apps can track workouts, plan diets and most importantly, induce gainz. In other words, all you have to do is breathe and remember to charge your phone.
So tag them to your home page and never look back. With all that power in your pocket it makes sense to use it wise. By that we mean getting jacked, son.
1. Boss Workouts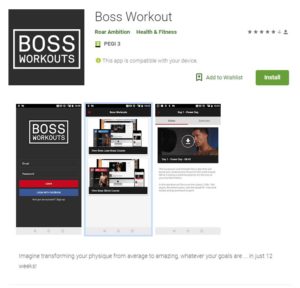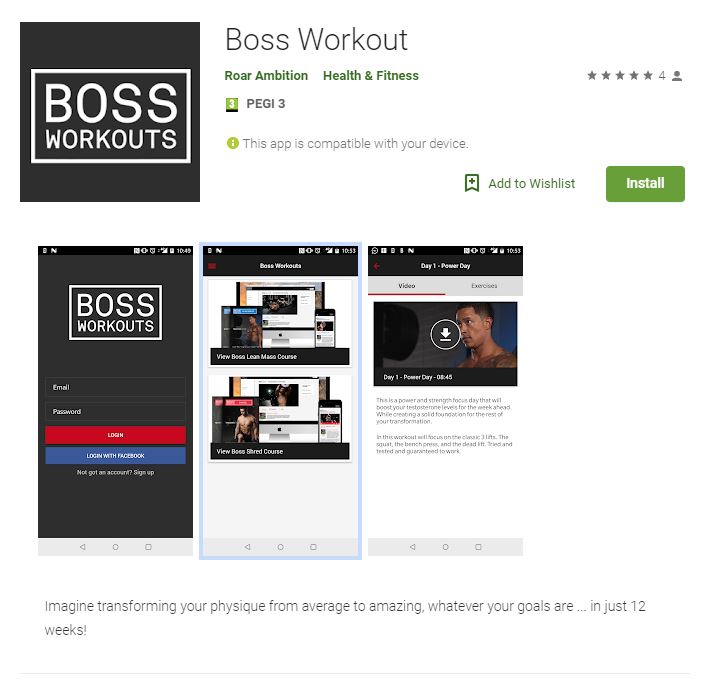 Bro, who's got time to write out workout plans when there's important life stuff happening? Not us, for sure. That's why we're fully behind fixing the Boss Workouts app to our home screen. All we have to do is tap the icon and we're warped into a world of workouts. Once there, we can choose from a range of complete 12-week transformation plans put together by professionals. SMB regulars already know we believe Boss offer the best value for money plans out there.
"Coming towards the end of Boss Lean Mass and nicely surprised with the gains made! ? Being able to watch the videos and read the guides through the app on the go really helped, although you have to wait a few seconds to download everything the very first time. Recommended!" — Oliver Parker
SMB Rating: 9/10
2. 5F – Find Fitness Friends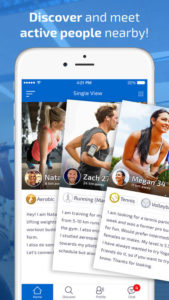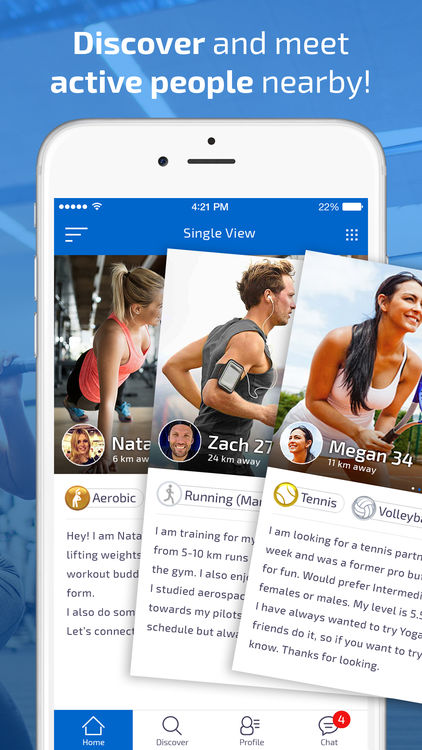 Nobody wants to be a 'Billy No Bro's', do they? Nah, especially not when there are some serious numbers to be moved. Somebody as strong as you definitely needs an army of spotters to ensure safety during big lifts. But say you've recently relocated or you're on vacation. What are you gonna do? Just go it alone? No way, bro. Just download the 5F – Find Fitness Friends app to find other like-minded gym-buddies in the area.
"Interesting way to find new friends. I like the fact that this app actually lets you connect with other people with similar sports interests. It's less shallow than similar apps." — Maxim Backett
SMB Rating: 8/10 (9 if they ban non-bros)
3. MyFitnessPal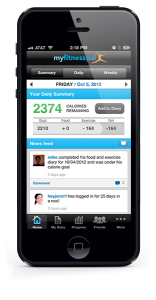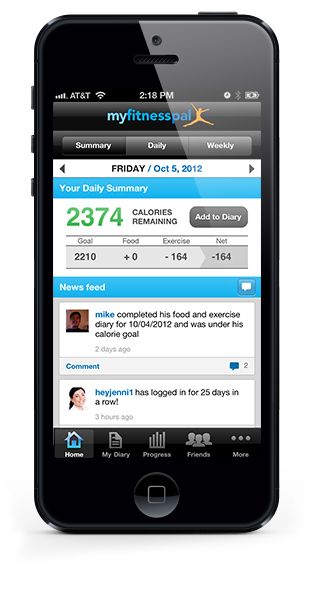 An oldie but a definite goodie. It has the widest array of foods to choose from on the calorie counter, including every fast food meal that we've ever eaten. MyFitnessPal is also great because it lets you know how many calories you burn through each activity. Bro, it even lets you know how hard you've worked tearing it up on Fortnite. Under Armour bought the app a few years back so if you can deal with the in-your-face branding every 5 seconds, download it right now. If not, maybe kick it old-school with pen and paper our macro-counting amigo.
"I love this app and have recommended it to many friends! I love that you can scan in what you eat, track your progress, your friends can join which means you can develop your own support network and there's also articles to read along the way. I initially used this app as a weight loss tool but now I use it to monitor my exercise and a healthy eating lifestyle. I know I have to keep track of what I eat if I want to stay fit and healthy, otherwise I make unhealthy food choices…" — Deb Debzi
SMB Rating: 8/10
4. SleepCycle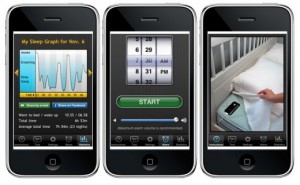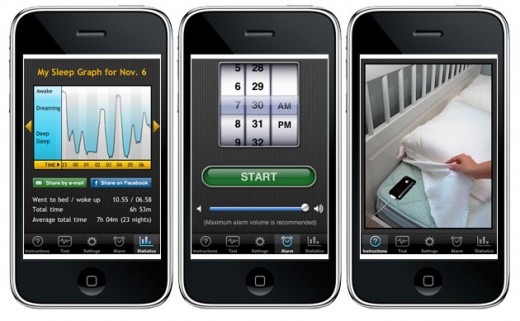 A long day in the gym requires a good night's rest. SleepCycle lets you catch up on your beauty – we mean beast – sleep by measuring movement in your bed and waking you up during your lightest sleep within a half hour of your alarm. So you can get that deep REM sleep you needed and get up refreshed, ready to get back into the mecca. It costs $0.99 but you can't put a price tag on a good nights rest.
"I have been using this app for over a year now and I can honestly say this app has improved my ability to feel more awake in the morning without having to use the snooze button at all anymore. The app senses your movements overnight and when you make any sort of movement in the time period you set to wake up, the app gently wakes you up with a soft melody that gradually escalates in volume if you are still out cold. To my surprise when I first bought this app, I truly did feel more refreshed in the morning even when I had to wake up at 4:00am for work, so this was well worth the purchase for how well it affected the start of every day." — ALuis20
SMB Rating: 10/10
5. Strong: Exercise Gym Log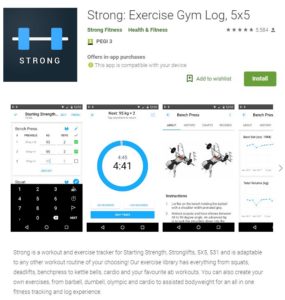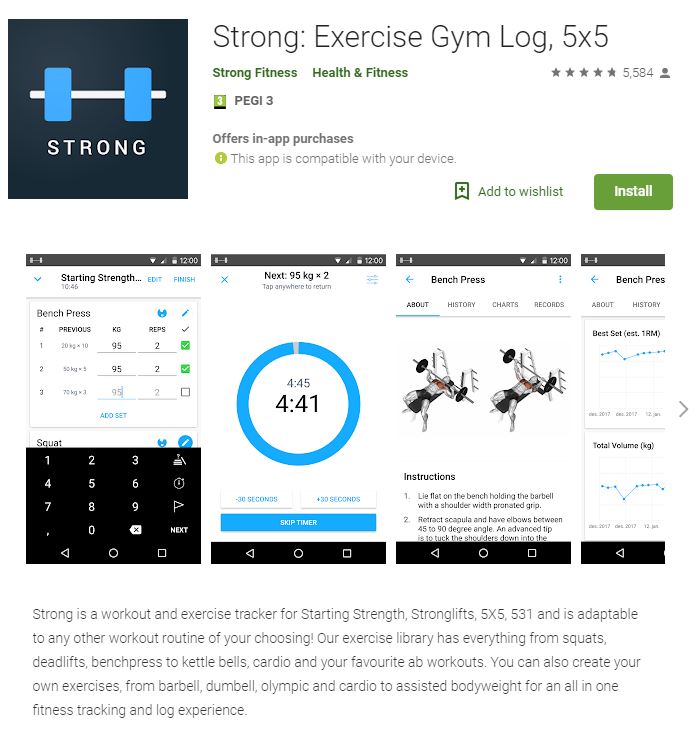 Fan of Starting Strength, Stronglifts, 5×5, and/or 531? Of course, you are, who hasn't tried at least one of these savage gainz inducing methods. Simple yet brutally effective, they're a go-to for many when we think of strength training. Strong: Exercise Gym Log is essentially a workout journal ready to go on your phone. So, rather than mess around with paper, users can simply log every aspect of their workout with a smartphone. Plus, the app is full of features like a timer, plate-calculator, warm-up calculator, and over 200 exercises stored on its database. It's as sharp and effective as the training methods it's made for – you won't find fluffy pics and annoying pop-up vids here.
"I used to use pen and paper, and was simply looking for an app to log my weekly workouts. I looked at several different apps, and this was by far the most simplistic with respect to entering sets/reps and setting up your workouts. I just wish the free version let me save more than three separate workouts." — Ryan Mickelson
SMB Rating: 8.5/10
6. GoodFoodNearYou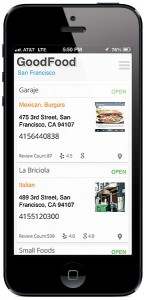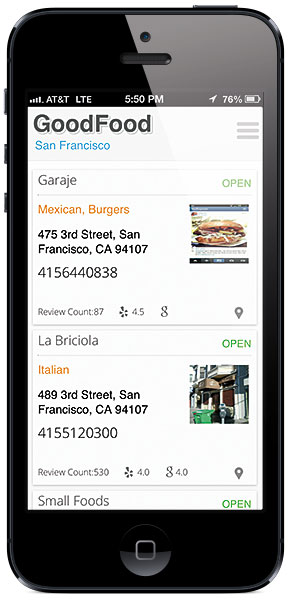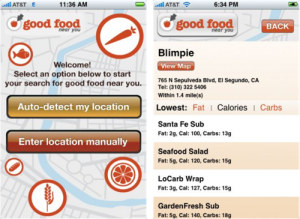 If you're a traveler then this app should be a go-to. GoodFoodNearYou shows you healthy food options based on your location because we can't just dirty bulk 24/7 bro. It will then show you the 250,000 different restaurants in its database with the entire healthy menu options, along with calories, fat, and carb totals. If you're a macro-tracking machine then this info can be really handy on the move. Note: It's a great idea but users have been known to experience some bugs.
"Useful nutritional info. Yes many apps nowadays tell you where restaurants are but rarely do they give you nutritional info &its much easier than having to look it up online!"
SMB Rating: 7/10
7. PumpUp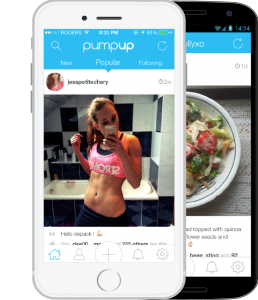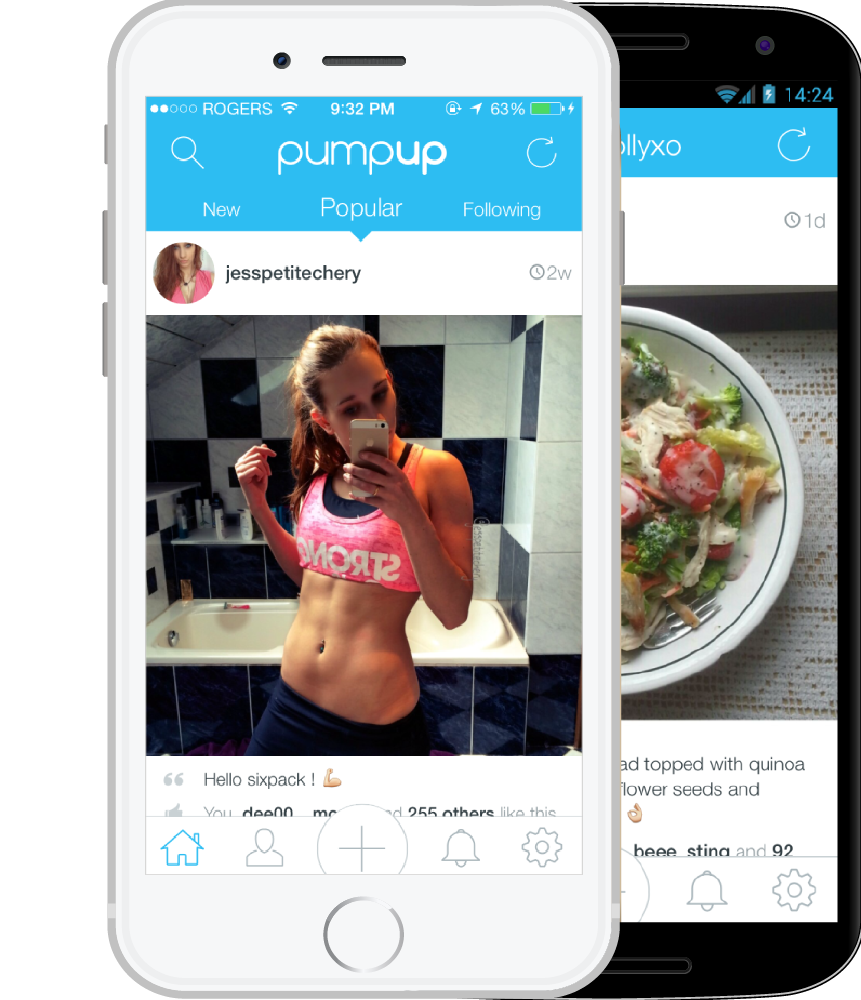 If you're that guy that checks in at every gym visit and posts every PR they've ever hit onto Instagram and Facebook then we've got just the app for you. PumpUp is a separate social network specifically for health and fitness. You're actually encouraged to take a shirtless selfie right after you get done curling in the squat rack. Not that you needed any more convincing, eh bro?
"Love this app. I've always felt a little weird sharing all my workout stuff on Instagram or Facebook because people think you're bragging, but really I just wanted to share my progress and find like minded people. I've tried out several fitness apps but wasn't really finding the community I wanted. Until I found pump up. It's like Facebook and Instagram combined for fitness people. Whether you're already in shape or just starting your journey, the community here is great. I check in and browse every single morning for a workout and it makes it possible for me to NOT want to workout after seeing everyone else's effort. And it's free! Couldn't ask for anything better." —ThatMiddleChild
SMB Rating: 8/10
8. Fit Radio Workout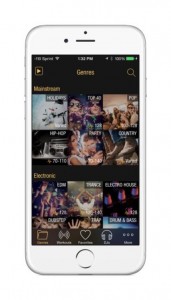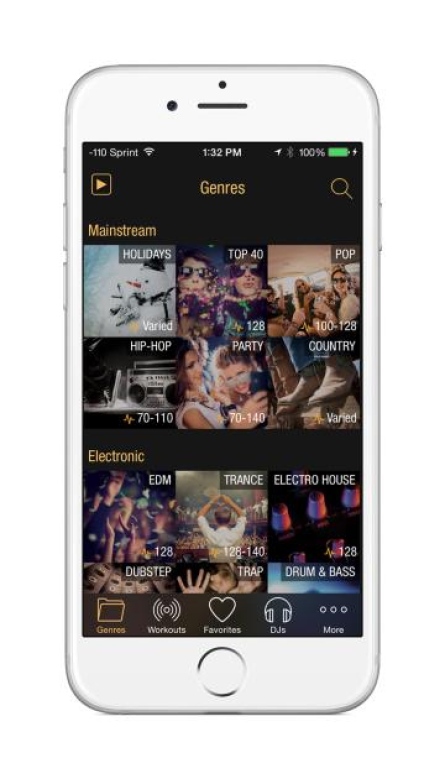 Tired of the same old music, every single workout? Fit Radio Workout gives you a new playlist of the hottest new up-tempo songs every time you work out. They playlists are mixed by professional DJs so there's no more Frozen soundtrack interrupting your hardcore EDM session on Pandora. There have been complaints about the connection though, and for that, you should be cautious. No one wants to be music-less mid-pump.
"I love this app! Pandora was getting frustrating because I'll be getting into my workout and get pumped over a song that comes on then when the song changes, it ruins my workout because it was a completely different vibe. I love this app because you choose what you're in the mood for and it's continuous. Thank you for this app. Working out is important to me and the music on this app makes it an even better experience!" –Elizabeth Ramirez
SMB Rating: 8/10
9. Fooducate – Nutrition Tracker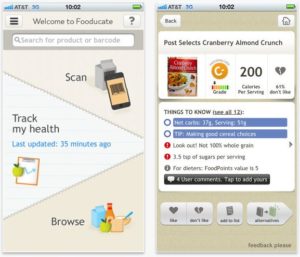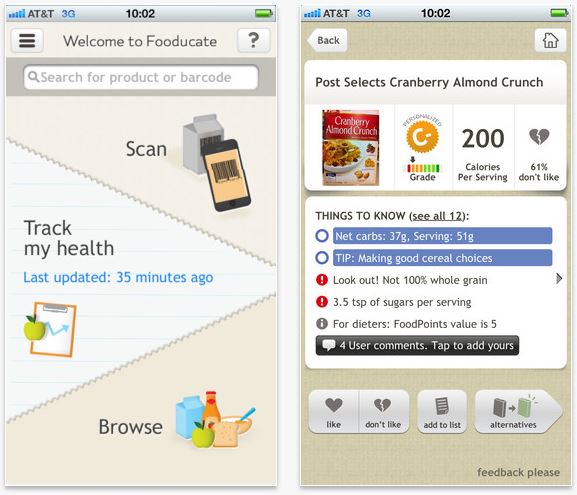 For fitness enthusiasts, a trip to the grocery store can be a headache. We know broccoli is good for us, but what about this new paleo cereal we've found? Fortunately, because we're living in 2018 with high-powered computers in our pocket we can scan the barcode to find out. Fooducate will then tell you how healthy it is, and can even compare two separate items if they're in the 250 000 strong database. We love Fooducate because it's highly personalizable, too. No wonder it's had buzz from the NY times and won 1st prize in the US Surgeon General Healthy App Challenge.
"Fooducate helps me be more aware of every bite I put in my mouth, because I know I will have to enter it into the app. I like that it also helps me understand more about the quality of ingredients and nutrients I'm consuming… — Bewildered1965
SMB Rating: 8/10
10. Zombies, Run!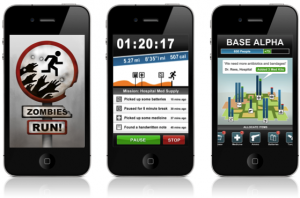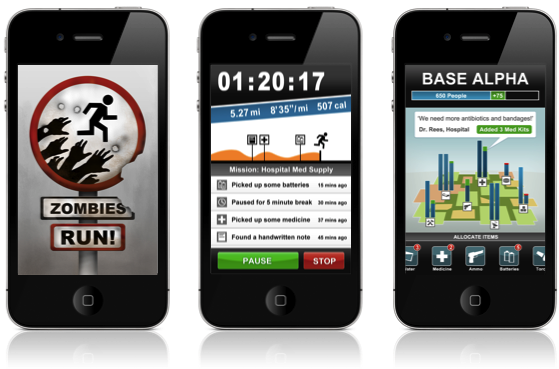 Ever caught yourself saying "I won't do any cardio until I'm being chased by zombies"? Then this app is for you, bro. It gives you a full blown story line written by award-winning novelist Naomi Alderman about zombies chasing after your tasty flesh. To those guys, your gainz are essentially extra cheese on an already appetizing human pizza. For $3.99 you can literally be running for your life.
"I am not a runner, but Zombies, run! is a great app to keep me moving. I listen to it while I walk and the stories make me go longer just so I can finish an episode. I have also used it at the same time as the C25K app to help me start building the stamina to run!" — HayJay125
SMB Rating: 9/10
*All user reviews taken from iTunes or GooglePlay unless otherwise noted
[Updated 2018]