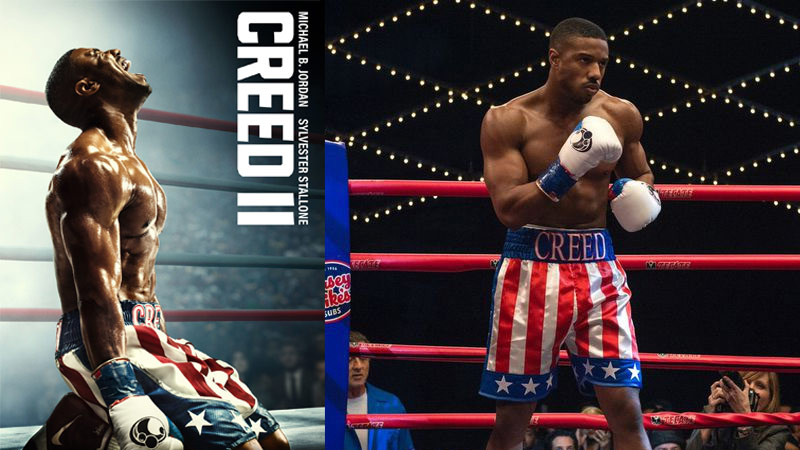 Michael B Jordan breaks the internet with every upcoming role. Just when you think he's hit the highlight of his physique possibilities he comes back even better. Check out how jacked, cut, and shredded he's become for the return of Adonis Creed.
With the help of long-time trainer Corey Calliet, Jordan has transformed from stacked supervillain, Killmonger into a light heavyweight champion. He's never looked leaner or meaner in a movie role to date.
According to Calliet, timing was everything for achieving such an incredible change. When speaking to Mens Health, the celebrity trainer said he had Jordan build during an entire bulking phase, before then completing a muscle defining cut.
"We time our projects, so we used Killmonger to get ready for Creed II," said Calliet. "I bulked him up on Killmonger, and then used that bulk to shred him down for Creed II."
Calliet was able to get the Creed, Black Panther, and Fantastic Four star cut to a ring-ready peeled 188 – 191 pounds. Using a crushing combo of functional training and boxing he was able to keep Jordan's imposing Killmonger frame, whilst still looking as razor sharp as a real-life boxing champion.
Back to Boxing – Re-building an Adonis
To grace the big-screen's canvas as Adonis Creed, Jordan had to become a boxer again. According to his trainer, he hit the heavy bag and pad work hard. Quite literally, given his athletic musclebound stature.
Rather than focus on sparring for fight-prep, the 31-year-old star nailed his timing and coordination on focus mitts. Then to sculpt and shape his frame, Calliet had the actor complete post-training circuits, just as a genuine title contender would.
These weren't performed specifically for conditioning like in a real fight camp. Instead, they were used to bring out "just the pretty muscles" in Jordan's already impressive physique.
Explaining his methodology, Calliet said, "we knew how to box already, we knew how that felt. This was about actually getting him to look better than the last time."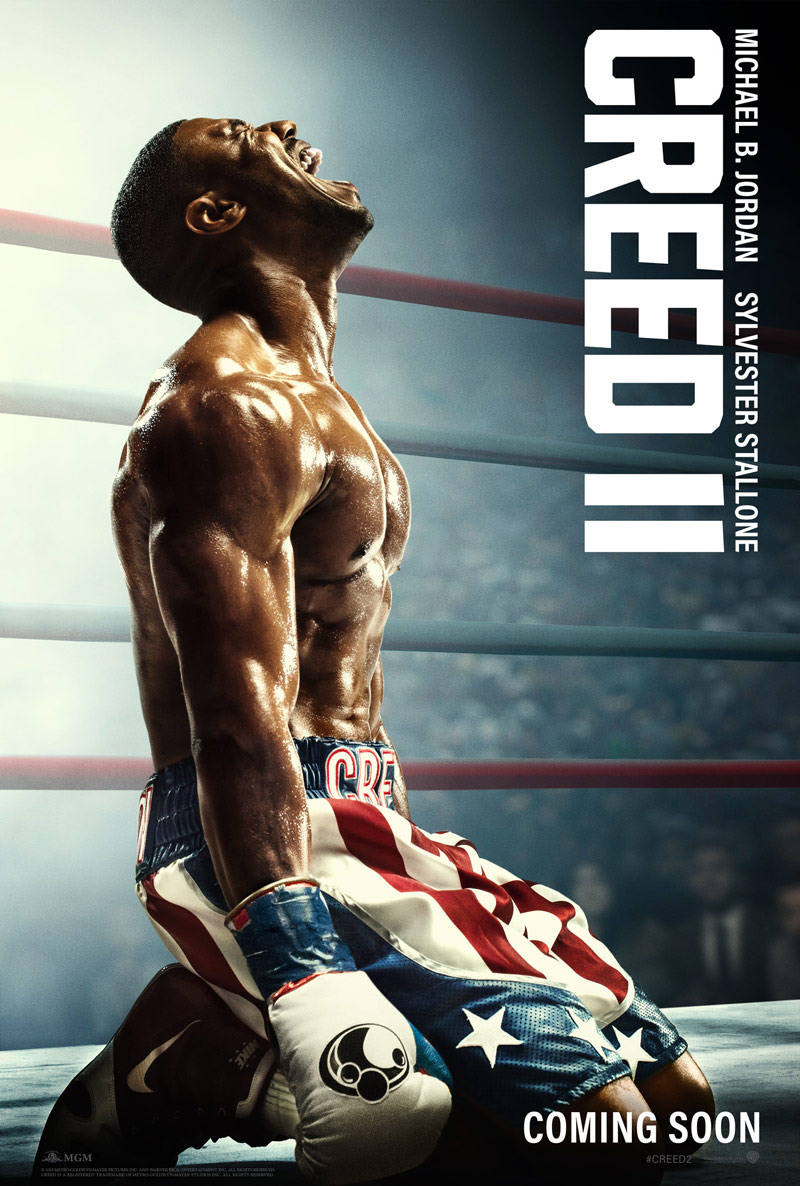 Long-Term Training Plans
All it takes is one look at the movie's poster to see that the pair were a success. As the film plays out we will also see Jordan's physique progress unfold according to his coach.
Yes, that means a motivational training montage too. After all, we are talking about a Rocky spin-off here. However, rather than just filled with fake moves purely for drama, the team decided to include exercises actually used by Jordan in his training. Maybe this will be the place we see just how much of a transformation the hero 'Adonis' was able to make with his blood, sweat, and tears.
Jordan's exceptional change between characters is apparently all part of a long-term plan. Since 2013 he's been working with Calliet to constantly improve himself in an ongoing project for the best body possible.
"My goal with Jordan is to always look better than the last time he was on screen. We always go until we can't go anymore," says the trusted trainer of five years.
Post-Punchout Creed II Circuit
This is the exact circuit recently revealed by Jordan's expert trainer Corey Calliet. After a hard session on the heavy bag and drilling fight choreography, the star would complete it to shred the fat from his body.
So, to stay true to the session warm up with a punchout of your own. Hit a few rounds on the bag, grab a buddy for some sparring, or shadowbox your way to a sweaty brow.
We all know boxing is one of the toughest sports on the planet so get to work. Open your lungs, feel the footwork and let those hands loose.
Then once you're warm and dripping with sweat, get straight into these. Keep the intensity high and heart rate elevated.
Jump rope – 3 mins
Kettlebell swings – 8 reps
Dumbbell goblet squats – 8 reps
Pushups – 15 reps
Situps – 20 reps
Now go get it, bro!
Hungry for more muscle obsessed training knowledge? You might like: