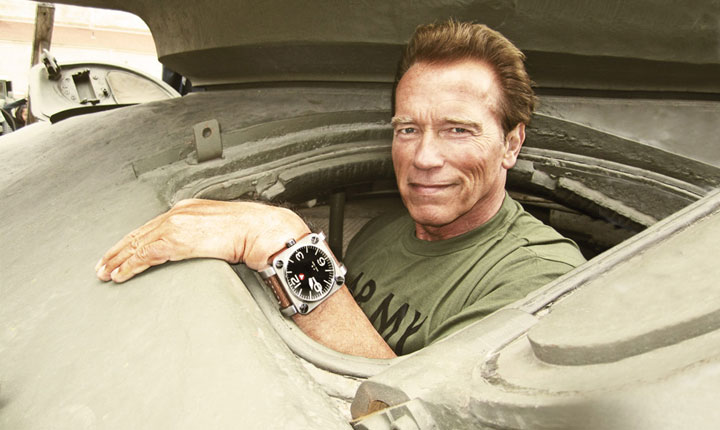 Did you know before Arnold was a badass bodybuilder, moviestar, and governator; he was serving his two years of compulsory service in the Austrian military behind the controls of a US-made M47 tank?
In 1992, Arnold tracked down his old M47 that he drove from 1965-1966 near the Austrian-Hungarian border. Upon looking at the instrument gauges on the control panel, he was inspired to use those gauges as a model for a watch with all the bulk and aggressiveness of his old tank. In 2010, like all of Arnold's ideas, he made that vision a reality. The massive hand clock is made up of 11 ounces of steel, a thick leather strap, and a precise Japanese movement. The watch is called The A.S. M47-331. "M47" for the model, and "331" for the serial number, of Arnold's actual tank.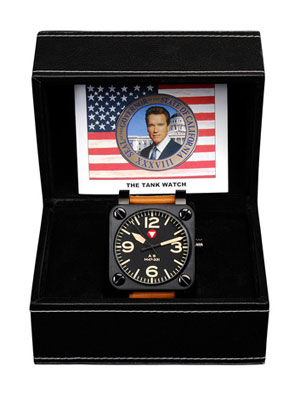 Want to get one? Good luck! The watch was made in limited production all of the profits going to support the charity After-School All-Stars. We couldn't locate any currently for sale online, got any tips?