Rich Piana loved Ben and Jerry's. It's a fact. He said he ate a tub a day of it.
With monstrous gains comes a monstrous need to hit the right amount of calories each day.
As the Piana quote goes ""Real men eat, Whatever the FUCK they want."
And what better way to do it than with your favorite ice cream?
He would always feature a full freezer of various flavors in his videos. Really highlighting the fact that he actually did eat a pint a day.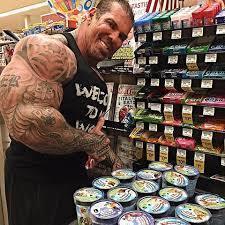 Rich's recent passing was absolutely tragic and has shocked the bodybuilding community.
With so many posts in remembrance of one of the most honest bodybuilders of a generation.
Generally these messages have been limited to Facebook and Instagram posts. But one plucky lifter has taken it further. Calling on Rich's favorite desert duo to create a flavor in honor of him.
We're not just talking writing on their profile or sending them an email either.
There is currently a petition circulating online titled; 'Ben and Jerry's Create a Rich Piana Ice Cream Flavor'.
The petition which has so far garnered nearly 1500 signatures is still live. It was posted on the 28th of August by a person listed as 'Andrew K'.
Which Ice Cream Flavor?
One that Rich Piana himself has suggested in two separate videos:
Chocolate Cherry Garcia made his way (chocolate ice cream, white chocolate fudge flakes, and cherries)
On the petition it says the suggested name should be 'Cherry Piana'.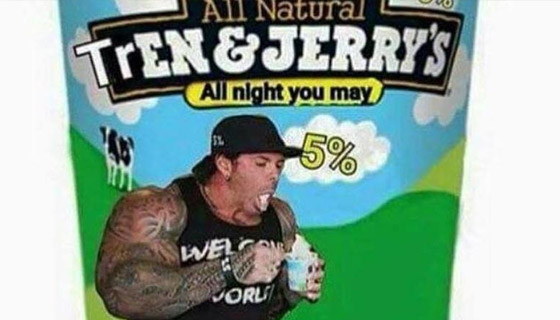 We were a little confused and thought it was a troll at first, with the picture on the petition saying 'Tren and Jerry's'. But if you read the plain and simple reasoning behind it, it kind of makes sense.
We know what Rich Piana would think anyway.
Ben and Jerry, you there bros??