I love the smell of freshly ground Dbol in the morning! Speaking of, have you ever tried frying your eggs in some tren? Try it, your gains can thank me later. For all you 15-year-old would-be "champion" bodybuilders, the previous statement is purely a joke — don't go frying your food in steroid oils. You might as well inject tren straight into a main artery.
In case you haven't picked up on it yet, we're going to be on the oh-so-loved topic of steroids today.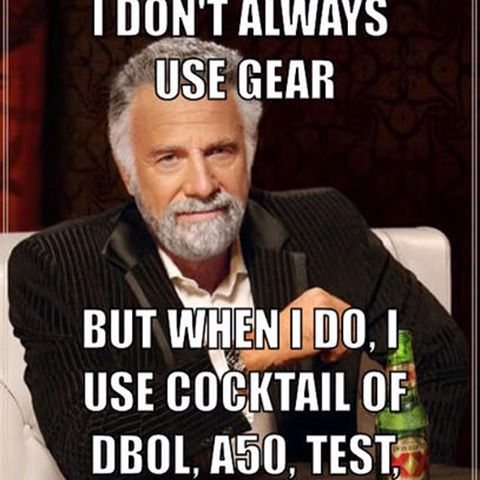 Sometime last year (2015) we did an article about steroid vacations and the locations where steroids are basically as legal as fruit and veggies. However, today we get a glimpse of what it's like to go steroid-shopping in a country where steroids are basically legal to use. And if you're one of those fortunate bastards who has been on a "steroid vacation" in Thailand, share your story with us in the Facebook comments — we're all curious to know more!
Just for a second, imagine what life would be like if we could purchase steroids over the counter at our local supplement store. Actually, I do perform the latter, just not in a legal way.
Note: As casual as SpotMeBro may seem about steroids and using it, in no way do we encourage substance abuse of any kind. We see news, we report on it… with a little bit of crap shooting mixed in.
May we also suggest: