Arnold Schwarzenegger was on steroids. How's that for starters? There are way more people out there on drugs than you might realize. Many people love some athletes because they think they are all natural. Hang tight, this article might be a little hurtful.
After reading this article you won't need to go to other–more experienced–folks to check if someone under question is on drugs or not. This can save you a lot of time which you would've otherwise spent on bitching about people. So, go use this extra time in making gains.
Let's take a different approach in determining if someone is on steroids or not. In this article, we will go through the effects and side effects which you can see on someone who is using steroids. These should be good enough indicators for you to make a verdict.
Effects
1. Unnatural Muscle Gains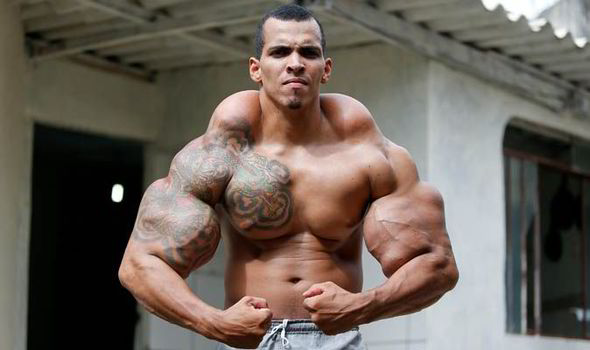 If you see that someone has gained good muscle mass, say anywhere between 10-25 pounds in a couple of months, he is either new to working out, on steroids or full of bullsh*t. If you see someone talking about steroids or training with someone who is on steroids, you know where this is going.
If a person has been training for over two years, his ability to gain muscle mass reduces. If you see an old timer who has made significant gains in a short period of time, this is evidence enough that he's on steroids.
2. Cover Model Physique Throughout the Year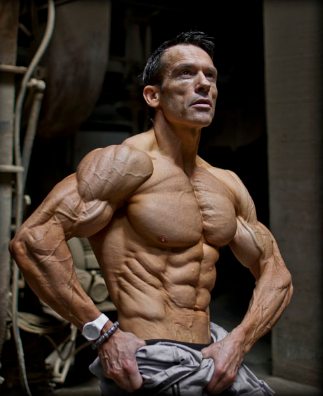 It can be really hard to maintain a cover model physique throughout the year. If you see someone who has a ripped physique for all twelve months, there is something going on here. Not only is maintaining a low body fat percentage difficult, it is unhealthy to the same extent.
This is the reason most bodybuilders/athletes don't have shredded physiques throughout the year. This is the reason they have off and on seasons. If you see someone maintaining a shredded physique without putting in too much effort, it's time to ring the sirens.
3. Shorter Recovery Times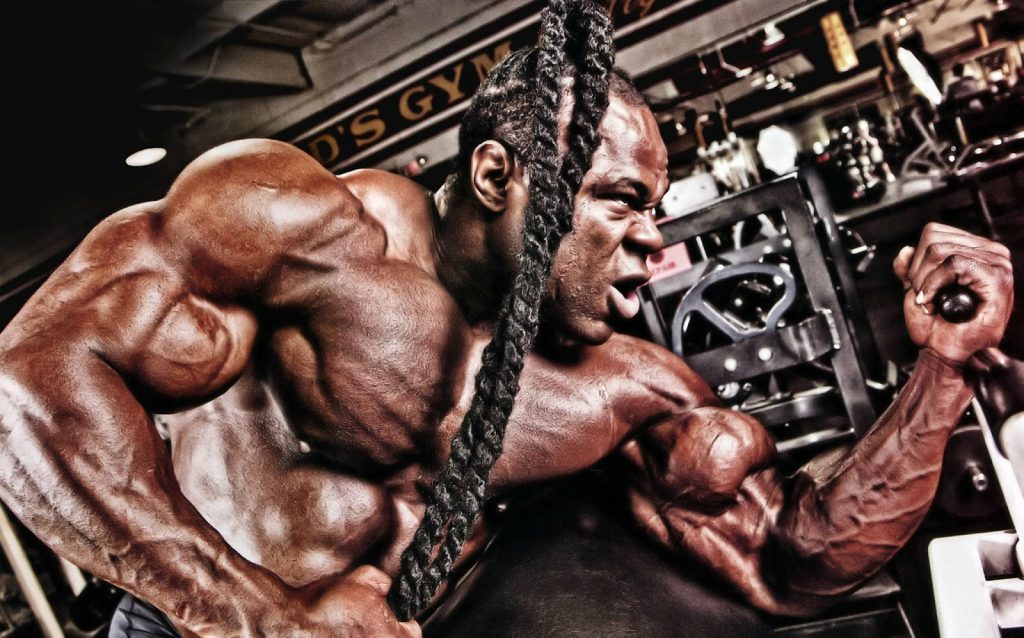 People on juice have shorter recovery times. This is a reason natties can't usually keep up with people on drugs. HGH (human growth hormone), testosterone, etc. help with recovering from brutal workouts.
Steroids not only reduce the recovery times between workouts, they also help in shortening the recovery duration between sets. Steroids help in ATP production which helps your body do extra reps and sets. So if you see someone going nuts during the workout but taking minimum rest, keep an eye on him for more signals.
4. Gains in Strength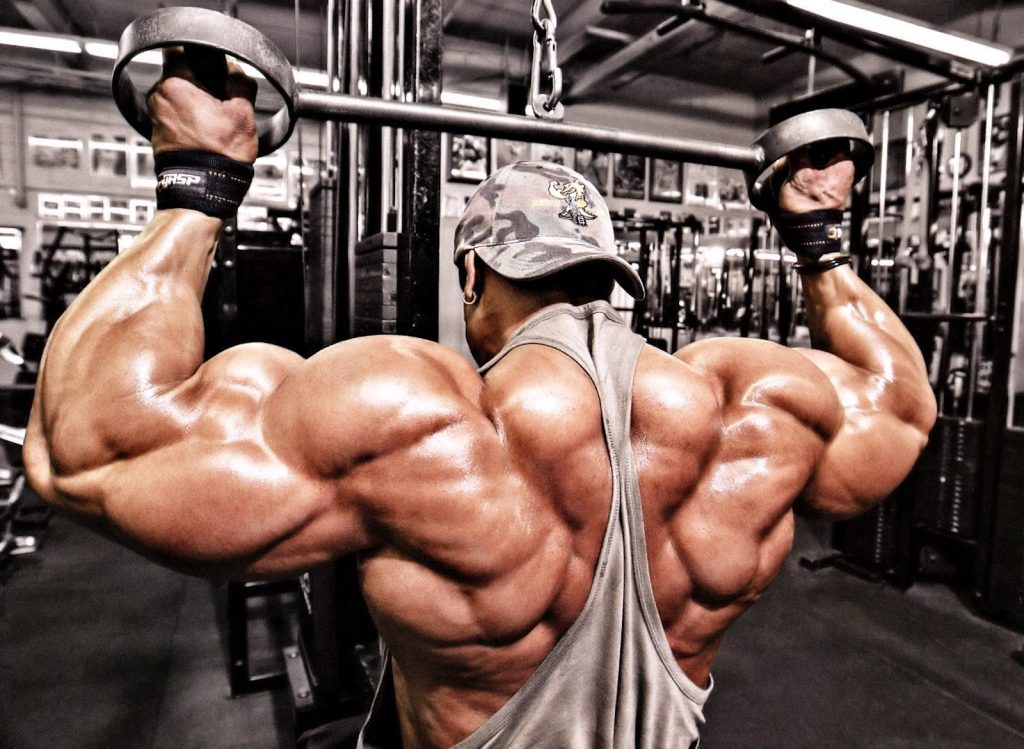 Steroids can turn you into Hulk. This increase in strength helps the bodybuilders lift more weights which further breaks down more muscle tissues resulting in bigger muscle bellies. This is also the reason you'll never see a huge bodybuilder lifting petty weights.
This gain in the strength is responsible for the addiction that comes with using steroids. People who start using steroids can't see themselves becoming weaker. This strikes their ego and makes it harder for them to quit their cycles.
Side Effects
5. Low Testosterone Levels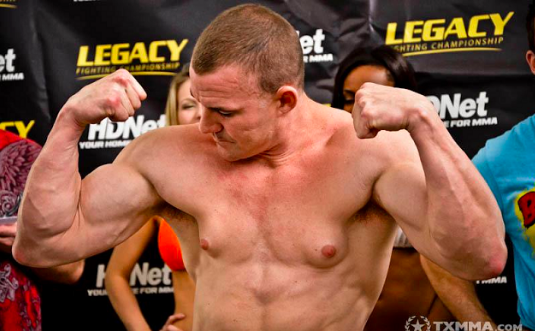 This is one of the biggest drawbacks of using steroids. Once you inject testosterone into your body, your body stops making it naturally after a certain time period. It can take weeks, months or even years for some people for their bodies to produce testosterone after coming off a steroid cycle.
If a bodybuilder and his wife are trying to start a family but are unable to conceive, especially if he's shooting blanks from shrunken testicles, this is a big sign that he's on or has used steroids. This is also the reason many people stay away from using steroids.
6. Acne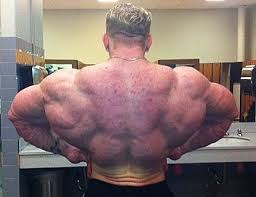 Acne is one of the easiest giveaways of someone who's on the juice. Lats, trapezius, pectorals, deltoids, and upper arms are the most common places where acne appears due to steroid use. Although acne can occur due a host of reasons, steroids are one of the most common reasons amongst bodybuilder in their post-teenage years.
You might not see such acne on athletes on magazine covers or bodybuilders on stage. This is because they use fake tan to cover them up. Make these guys stand under a shower and their bodies will tell a whole new story.
7. Anger
With the advancement in science, a host of new steroids is coming into the picture. While some of them help you reach your goals, the others can act as a hurdle in them. Steroids like deca, trenbolone, etc. are known for causing anger issues.
These drugs were originally created for different use, like treating horses in the case of trenbolone, and were discovered by some mad chemist and brought to use in the sport of bodybuilding. If you encounter a bodybuilder with flickering moods, don't hold it against them.
8. GH Gut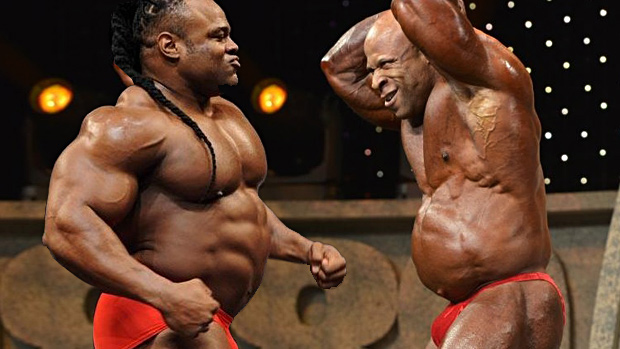 This is another symptom that is easily visible and can help you distinguish steroid users. GH (growth hormone) gut has earned bodybuilders the name of pregnant bodybuilders. Growth hormone is responsible for this abnormal growth of the abdominal.
Growth hormone results in a growth of all the muscle tissues in the body. Bodybuilders take it to help them grow their muscles. GH not only results in the growth of muscles but also a growth of other muscles like abdominal section, heart, kidneys, etc. which has lifelong drawbacks in the long run.
9. Cracking Voice
Steroids bring about a change in the voice as well. It increases the depth and pitch of someone who's on drugs. If you notice a change in someone's voice in a short period of time, there are chances he's on steroids.
This change in voice is most prominent amongst women. A woman who is on steroids will start sounding like men. This can be due to testosterone, which women take to build muscle mass since it isn't produced in enough quantities in their body.
10. Bodily Changes

The side effects of steroids aren't limited to what's mentioned above, they can cause other bodily changes like the growth of moobs (man boobs), bald spots in men due to an increase in estrogen levels (the female hormone), an increasing waist size, etc.
Steroid use in women can lead to the growth of a beard, hair on their bodies and even developing a masculine jaw line. The side effects of using steroids outweigh its benefits. Using steroids and getting ahead in the game can sound tempting but the side effects of using steroids, in the long run, aren't worth it.
May we also suggest: