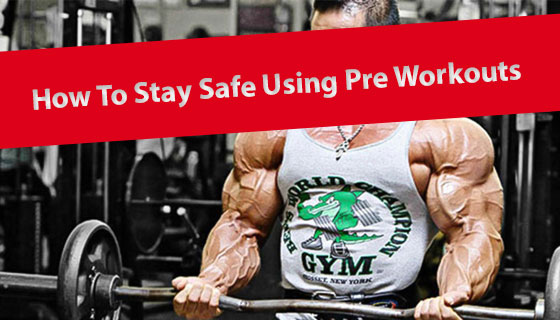 Avoid jitters, energy crashes, nausea and anxiety with our key tips in this article. 
In all honesty, we're not surprised that pre-workout supplements gained a bad reputation for causing side effects.
However, if you educate yourself in order to stay safe, you can benefit from:
Increased Focus
Raised Energy Levels
Improved Strength & Endurance
Enhanced Muscle Pumps
Ultimately, if you avoid potentially harmful pre-workouts and choose the right product, then you'll stay away from the dreaded jitters & anxiety, and feel improvements to your gym sessions.
But it's not as easy as picking up the first product you see on the shelf. In fact, if you don't know much about the nutrients commonly seen in pre-workouts, then you'll struggle to choose a safe and effective product.
Well, here's where SpotMeBro comes in. We've asked experts in nutrition & fitness about the best ingredients seen in pre-workout supplements – as well as the ones to avoid.
Ultimately, by the end of this article, you'll know everything you need to stay safe using pre-workout supplements.
Check it out:
Why You'll Like Pre Workouts
Alright, so if you landed on this page, there's a high chance that you've done your research and know the benefits of taking pre workout supplements.
However, we'll explain more about these types of products for those new to this.
What are pre workout supplements?
Generally, pre workout supplements are designed to be taken around 20-30 minutes before your gym session.
This leaves enough time for the product to take effect, so you're fired-up to smash a workout by the time you walk into your gym.
What do they do?
We mentioned the benefits of taking these supplements at the start.
Basically, the end goal of a pre workout supplement is to help you perform better in the gym – which will help you reach your fitness goals faster.
However, pre workouts only work when they contain scientifically proven nutrients in optimal dosages.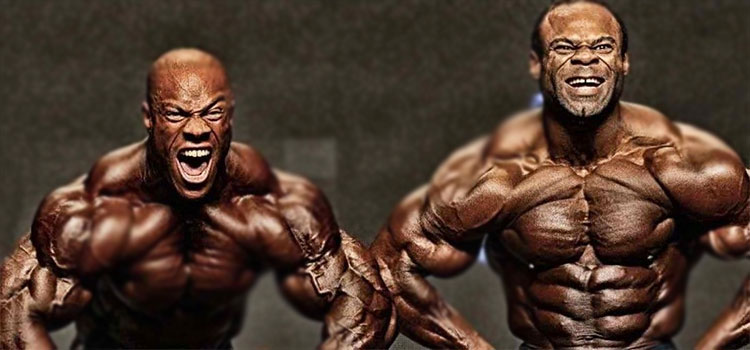 What You Need To Look Out For
There are 2 things you need to keep an eye on when researching about pre workout supplements; the ingredients and their dosages.
Ultimately, these are the 2 things which 'make or break' a product. Simply put, if a product contains ineffective nutrients, then it won't work (and it's the same when even a reliable nutrient isn't dosed optimally).
For this reason, we'll reveal the best ingredients you can find in pre workouts below. After that, we'll show you the worst ingredients to avoid – in order to stay safe using pre workout supplements.
Best Pre Workout Ingredients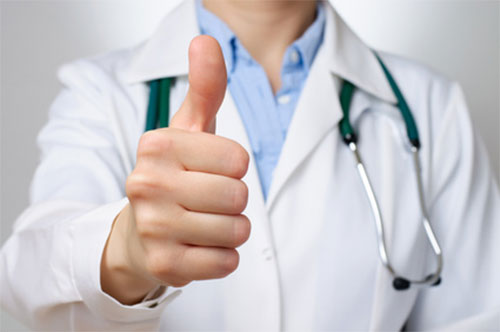 Citrulline Malate
Don't worry, this isn't as complicated as it sounds. It's simply L-Citrulline bound with Malic Acid; the latter is able to raise your ATP (energy) levels, keeping you fired-up in the gym for longer.
That insane feeling you get when you curl weights and feel your biceps blowing up? Well, that's what Citrulline Malate promotes in the gym.
It works by increasing your nitric oxide levels, which results in increased blood flow. This allows more blood to access your muscles, leaving you benefiting from enhanced muscle pumps.
Optimal Dosage 
It's important to remember that you need to consume optimal dosages of ingredients for it to work. We'll repeat this alot, but it really is something you need to know.
Simply put, studies have shown that Citrulline Malate works best in 6,000mg dosages per serving.
As a result, we recommend that you look for pre workouts containing this amount – to ensure you receive an effective product.
Creatine Monohydrate
If there's one ingredient you've heard about in the supplements industry, then it'll be very likely to be Creatine Monohydrate.
After protein powders, Creatine Monohydrate is probably the second most commonly consumed supplement available for one reason – it works.
In fact, it's useless arguing against this nutrient, as there's been countless of studies proving that it boosts your strength and endurance through the years.
While there are new forms of creatine available, we don't believe there's any need to try and fix something that isn't broken.
For this reason, Creatine Monohydrate still remains one of the best ingredients you can find in pre workout supplements.
Optimal Dosage 
The same studies have shown that it's safe to consume up to 20g Creatine Monohydrate per day. This means that it's almost impossible to 'overdose' on this compound.
However, for pre workout supplements, we recommend consuming a dosage of at least 1,000mg per serving; this lower dosage allows you to continue supplementing Creatine Monohydrate separately if you wish, offering you flexibility.
L-Carnitine
L-Carnitine is naturally found in foods, most notably avocado.
But what does it do? Well, this compound is able to reduce muscular fatigue while improving your focus in the gym.
As a result, you'll feel fresher through intense workouts, being able to perform at your best at all times – so you can see why we believe L-Carnitine to be a key pre workout ingredient.
Optimal Dosage 
As always, it's important to know the dosage which L-Carnitine works best at. Well, a dosage of at least 500mg has proven to deliver the best benefits.
For this reason, we recommend checking that the pre workout you decide to buy includes this amount of L-Carnitine inside.
'Smart Caffeine' Combo
It's difficult to find pre workouts containing this combo, but it's definitely worth looking for.
In case you're wondering what the hell this is, a 'smart-caffeine' is formed when L-Theanine is consumed with Caffeine.
It occurs naturally, in a very small scale in green tea. However, to experience the full benefits of this 'smart caffeine' combo, the most reliable method is through a scientifically dosed supplement.
Optimal Dosage 
We recommend consuming under 200mg Caffeine per serving, when it comes to pre workout supplements; this will ensure you stay safe from jitters, while enjoying improved energy levels, strength, endurance and focus.
However, it's important to know that you need to consume more L-Theanine than Caffeine.
For this reason, if you were to consume 100mg Caffeine, you would need 150-200mg L-Theanine, for these nutrients to work in synergy.
Pre Workout Ingredients To Avoid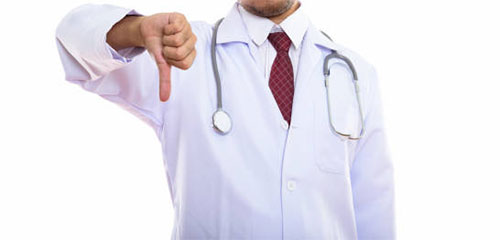 Citrus Aurantium
Although the main benefit of Citrus Aurantium is fat loss, it's quite common to see this inside a pre workout supplement.
But this isn't a good thing.
Basically, Citrus Aurantium has been reported to cause many side effects in the past. And it's no surprise when you know that it contains high amounts of Synephrine (which is a chemical that's banned in countries including the USA & UK).
Reported side effects: 
Nausea
Anxiety
High Blood Pressure
Yohimbe Bark Extract
Again, we recommend avoiding Yohimbe for the same reason as Citrus Aurantium; it's been commonly reported to cause numerous side effects when added to supplements.
This is because Yohimbe Bark Extract contains high amounts of Yohimbine, which has been banned from use in most countries.
Not only that, it's main benefit is helping you lose fat. If this is your main goal, then you'll be better-off checking out the best fat burners on the market instead.
Reported side effects: 
Nausea
Anxiety
High Blood Pressure
Best Safe & Effective Pre Workout
The term 'safety first' applies to supplements. There's no point experiencing some benefits, when they're followed by side effects that'll make you want to leave the gym and go home in a jittery, anxious mess.
Trust us, we've been there.
In fact, we've suffered many side effects on the hunt to find a safe pre workout for this article…
So after countless panic attacks and nervous breakdowns, we've finally found a pre workout we feel confident recommending.
Check it out:
4 Gauge by Roar Ambition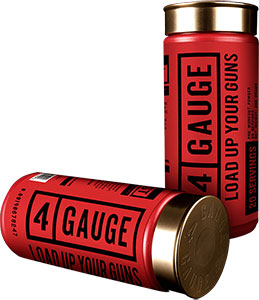 Our Favorite Benefits:
Stable energy boosts – no more energy crashes & jitters halfway through your workout. Instead, feel more motivated than ever to realize your fitness goals.
Accelerated muscle gains & fat loss – achieve that rock-hard body faster than before, and enjoy a more confident life.
Train harder for longer – never feel fatigued after hitting a new personal record, and train with the same intensity until you leave the gym.
Intense muscle pumps – feel the blood rushing to your muscles as you curl weights or pump your legs.
Drawbacks
You can only buy from its website: www.4Gauge.com
Premium price – better products are almost always more expensive
Only 1 flavor available- Fruit Blast
Quick Summary
After experiencing side effects with many other pre workouts, we were quite reluctant to try another. But we're glad we did.
We were convinced by the great reviews online, and it's easy to see why most rate 4 Gauge as the best pre workout this year.
Within 20 minutes of taking 4 Gauge, we felt a surge of energy that makes workouts easy. We were lifting heavier weights than usual, and the muscle pumps were INTENSE.
Ultimately, the best thing was that we didn't suffer any side effects while taking 4 Gauge. No jitters or anxiety, which ticks our boxes.
However, one thing we will mention is that slightly high price tag; 4 Gauge costs more than less effective options, but you get what you pay for here.
Shipping wasn't an issue, as this pre workout arrived through our door in under 1 week – which is always great to see.
If, like us, you're looking for the safest and most effective pre workout on the market, then we can confidently recommend 4 Gauge.
---
---
Conclusion
We won't lie, it took a long time to get past the countless pre workouts that cause side effects on the market.
It's easy to be fooled by fancy advertisements and unfulfilled promises of supplement companies. However, it's important to do your research and find what makes these products tick.
Ultimately, we found that the ingredients inside pre workouts determine how safe and effective they are. Once you know this, it becomes much easier to find the right product.
We've given you the tools needed to stay safe using pre workout supplements. But personally, we believe that 4 Gauge is the best product for the job.