The Spanish bodybuilder is packing on muscle mass as he aims to step-up to the Classic Physique division.
Sergi Constance built a great reputation for himself as an aesthetic bodybuilder, becoming known for his shredded chest, abs and arms.
This allowed him to dominate numerous competitions in the Men's Physique division. Not only that, he's also featured on the cover of countless fitness magazines, including Iron Man, Solid Homme, Wire, Muscle & Fitness, and Body Fitness Muscle Show.
But now, Sergi looks set to test himself in new waters – aiming to take on bodybuilders in the Classic Physique division.
Sergi Constance is looking STACKED
Let's be honest, you would always look at the guy and say he looks like a brute; he's by no means small.
However, after recent pictures of him in Kuwait alongside Big Ramy and Regan Grimes, he's looking even more jacked than before.
Check out the picture below: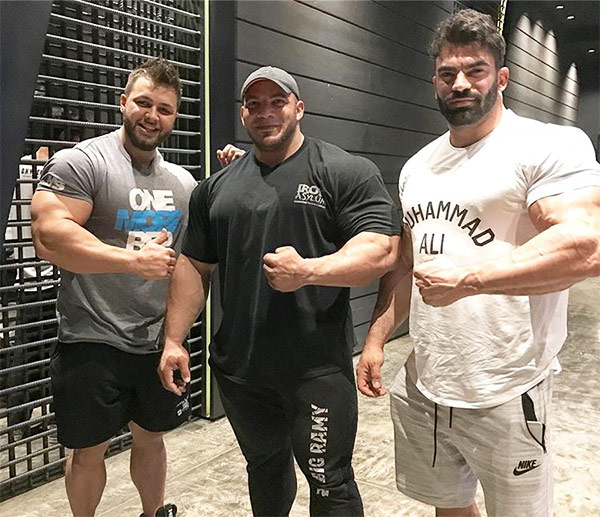 *Photo Credit: @regangbodybuilding
"Can't wait to try and compete in this division"
Speaking on his vlog on YouTube, Sergi expresses his excitement at competing against other bodybuilders in the Classic Physique division.
He claimed that his body was naturally expanding and needed to grow, so the Classic Physique was the perfect opportunity for him to test himself in a new division.
He said: "I fully love this division and be able to compete. The poses in this division are like the old school poses in the Golden Era, which I really love because I can show a good posing art and I'm going to start working more on my posing because of this.
"It's interesting because I don't need to work much on my posing in the Men's Physique, so I'll work hard; it's important to have a good presence to be confident and show the best version of myself on-stage."
What do you think?
What do you think about Sergi's new physique? Does he look better than before, or has he gone too far?
Let us know in the comments section here or on Facebook…