As more and more people buy into the fitness lifestyle there's more and more pretty amazing transformations cropping up.
But one of the most impressive and hottest transformations we've seen so far has to go to Swedish (surprise) fitness model Jelly Devote.
Jelly went through her early 20's like most people do. Drinking, eating and avoiding exercise.
The loose lifestyle caught up with her though and eventually Jelly put on a fair bit of weight. Realizing this she decided to diet. Unfortunately, to lose the weight she upped her cardio and heavily restricted calories.
Too Skinny for Her Own Good
When asked about this period she said;
Like with everything else, sometimes you find yourself wanting more and more and so I ended up way too skinny for my own good. I was about 45 kilos, my bones sticking out. I've always been the all or nothing kind of girl, struggling to find a good balance.
This didn't lead to sustainable weight loss. So with the help of a trainer and online advice, she began to lift weights and and consumed clean, lean and nutrient dense foods.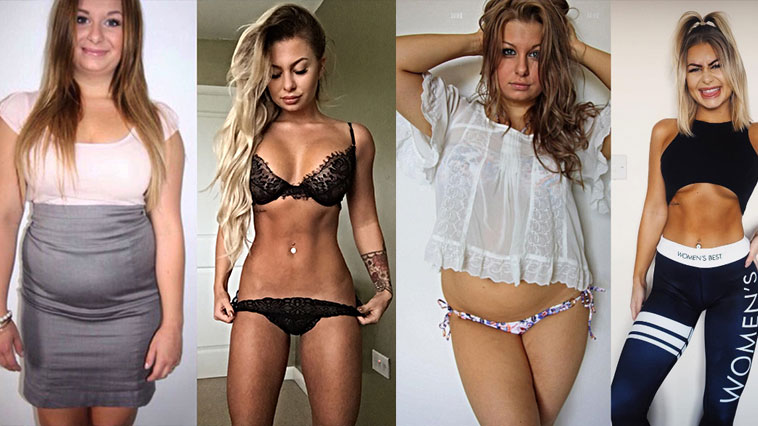 After a hard couple of years, it's fair to say that Jelly's effort paid off. And she's become a fitness model and online trainer in the process.
Currently Jelly is living her life and enjoying a balance of fitness and fun. She's earned it.