This weekend will mark the pro MMA return of 5x former worlds strongest man Mariusz Pudzianowski. The strongman is undeniably a superstar in his native Poland, a country where he feature in a heavyweight main event bout this weekend.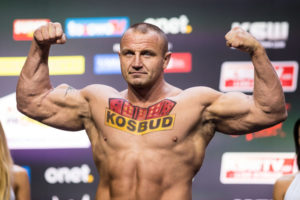 Pudzianowski will battle it out against fellow countryman Karol Bedorf. A man who has won eight of his last nine contests.
Amongst Bedorf's wins are notable names in the game, such as Brit striker James McSweeney and Brazilian grappler Rolles Gracie.
Mariusz himself is coming off a three fight win streak and also shares wins over James McSweeney and Rolles Gracie.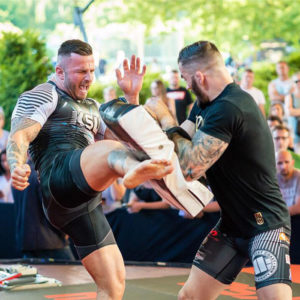 The headline fight will be featured as KSW 44's main event inside the Ergo Arena in Gdansk, Poland.
Sharing the card with Pudzianowski will be fellow fitness star Erko Jun.
Jun will be making his pro debut against the lesser known 1-0 Tomasz Oswienski in a much anticipated fight.
Erko looked prime and ready during the open workouts. Hitting pads and grappling with his trainers.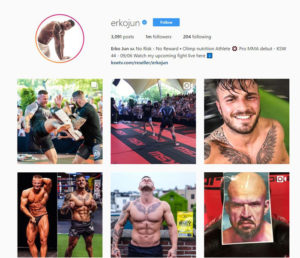 Although not an established competitor, Jun's social media superstar status makes him a golden ticket signing for KSW. Footage of his open workouts alone garnered almost 63,000 views, which is great publicity for the Polish promotion.
Konfrontacja Sztuk Walki, better known as KSW, first emerged as a professional mixed martial arts organization back in 2004. It is recognized as the number one MMA organization is its native Poland and considered to be one of the top ranking promotions in Europe.
Many of today's most fighters have cut their teeth in the Polish promotion before moving onto the UFC, such as former LHW champion Alexander Gustafsson.
Meanwhile veterans of bigger international promotions such as Bellator and the UFC have also fought under the KSW banner; including the likes of Scott Askham, Rousimar Palhares and James Thompson.
KSW's most popular star of the show has always been Mariusz Pudzianowski. As a national hero in Poland, Pudzianowski has drawn millions of fans towards supporting the promotion since his KSW 12 debut back in 2009.
Fans can check out all the action from KSW 44 live over at www.KSWTV.com.