UK Fitness Model proves that anyone can work towards and achieve their dreams. Inspirational bro!
To become a bodybuilder and fitness model, you need to show some determination and grit to succeed. It's not easy working your *ss off in the gym and following a strict diet everyday to attain that shredded physique.
Well, one bro that's proven fitness models are more than just great bodies is Luke Haslett.
Here in the SpotMeBro office, we always aim to keep you updated about all-things bodybuilding. Well, while doing some research to kick-start our 'where are they now' series covering fitness models, we discovered Luke Haslett making waves – but not as a fitness model.
Like Arnold Schwarzenegger did, Luke is now pursuing a career in a different industry; choosing to share his expertise in life and business as a consultant.
A true inspiration that reminds bros around the world to chase their dreams👏So the first athlete we're going to cover in this 'where are they now' series, is Luke Haslett!
Fitness Modelling Success
Luke is a natural winner that's been achieving big things throughout his life. He started as a competitive sprinter and rugby player in the UK, but turned his full attention to becoming a fitness model after suffering injuries.
Some people would have entered mild depression at this point. But not Luke Haslett.
Instead of mourning the loss of his potential career as a sprinter, Luke set his sights on becoming a bodybuilder and worked hard to sculpt his incredible physique.
By 2016, Luke had featured on the cover of numerous magazines, and earned his WBFF Pro Card.
Speaking about his transition to become a fitness model, Luke Haslett said:
"I have been into sport since I was young and played competitively in several different teams at school. I never had a six-pack and I always carried a little extra flab. When I went to university, I gained 'the freshman 15'. I thought I had better do something about it so I started to work out.

"As I increased my knowledge both in the gym and with regard to nutrition and supplementation I started to see great results. I am fortunate enough that I now work in the industry I love as a nutrition consultant, with a bit of fitness modeling on the side."
Online coaching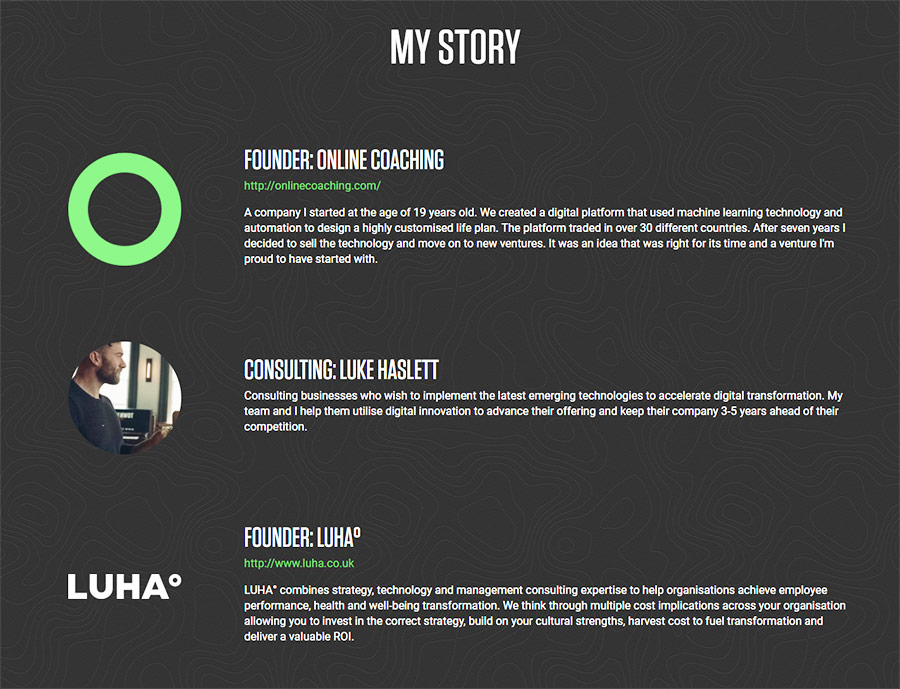 We found a great 'My Story' section on Luke Haslett's website, so we'll provide some information we found on there…
Alongside his fitness modelling career, Luke states that he started a company called 'Online Coaching' at the age of 19, which penetrated markets in 30 different countries.
Here's what's written on his site:
"A company I started at the age of 19 years old. We created a digital platform that used machine learning technology and automation to design a highly customised life plan. The platform traded in over 30 different countries.

"After seven years I decided to sell the technology and move on to new ventures. It was an idea that was right for its time and a venture I'm proud to have started with."
With this impressive portfolio of experience, it's clear to see that Luke Haslett has the necessary expertise to help up-coming business thrive in competitive markets.
Business Marketing Consultant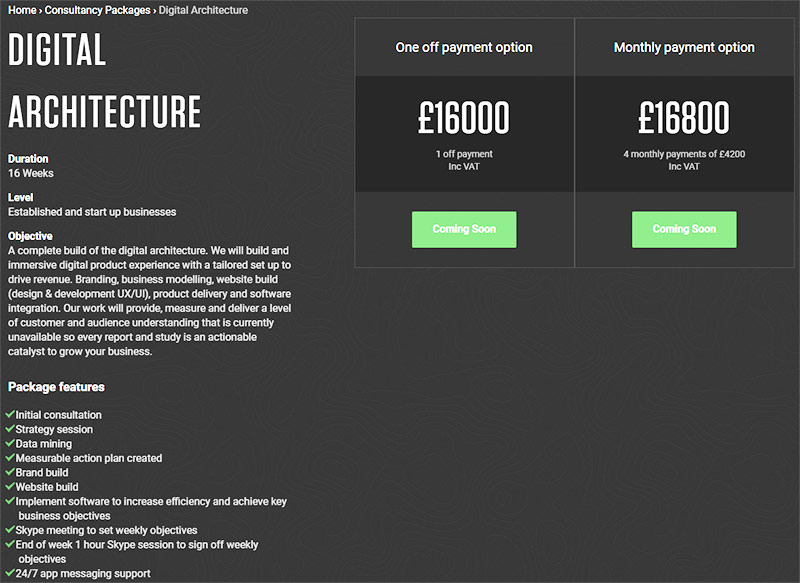 After reaching the pinnacle of his fitness modelling career and experiencing his 'online coaching' business take-off, it seems that Luke Haslett wanted a fresh challenge.
We had a good look at his business consultancy website, and it looks sleek and modern.
Instead of finding the usual 'personal training' packages on a fitness professionals site, Luke has made his intentions clear and steamed ahead into a new industry – making his mark as a business consultant online.
He's not messing around either. In order to access Luke Haslett's wealth of expertise for 16 weeks, you'll need to pay up to £16800 ($23900).
But to get help from a guy who's taken over numerous industries, this seems like a bargain!
His Twitter has become business focused
You can see the clear change of career on Luke Haslett's Twitter account. He used to constantly post fitness-orientated tweets back in 2012, but now only shares business targeted content.
Here's an example of this: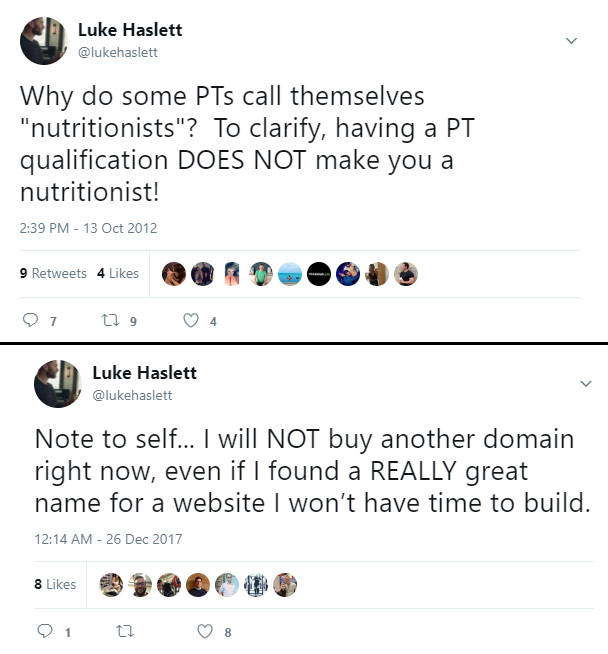 Following The Footsteps of Arnold Schwarzenegger
Luke Haslett might not make it to Hollywood, but the Northern Irish former fitness model has successfully changed career paths – becoming an expert business consultant.
This makes his journey reminiscent of the Austrian Oak's steps to success. Not only did Arnold Schwarzenegger become (arguably) the greatest bodybuilder in history, but he also managed to become the Mayor of California and a successful actor too.
It's these inspirational icons that provide the motivation for others to chase their dreams. So it's always a positive seeing athletes succeeding in other areas of life.
More and more athletes are looking to experience success through different avenues. Most notably, 2017 saw Conor McGregor enter the boxing ring against Floyd Mayweather – giving a respectable showing against one of the best boxers of all-time.
So 2018 is the year we see bodybuilding take over the business world, with Luke Haslett leading the charge!
Here's a taste of what he offers on his website: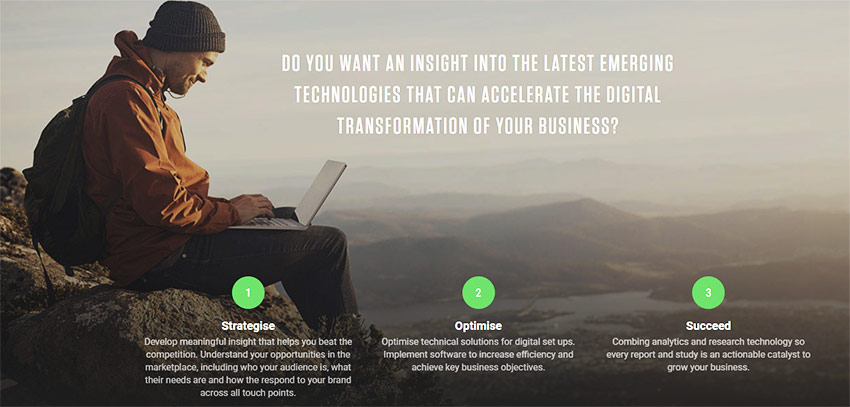 Luke Haslett helps keep you 3-5 years ahead of your competition
With Luke Haslett offering his services at a premium price, it's clear that he has a fool-proof business model for success.
He reminds you of what £16,000 ($22751) for 16 weeks can get you at the bottom of his website:
"Consulting businesses who wish to implement the latest emerging technologies to accelerate digital transformation. My team and I help them utilise digital innovation to advance their offering and keep their company 3-5 years ahead of their competition."
Ask yourself the question 'Do you want an insight into the latest emerging technologies that can accelerate the digital transformation of your business?'
If you answered yes, then Luke Haslett is your man.
Give SpotMeBro reccomendations for athletes to cover!
If you have any recommendations of athletes to cover in our 'where are they now' series, then let us know in the comments section!