Fans of 1990's bodybuilding can now hear the story of Kenneth 'Flex' Wheeler, as told by the legend himself.
Flex was recently the latest guest on the London Real Podcast. A U.K. based online talk show hosted by retired investment banker Brian Rose.
According the shows creators, they aim to provide a platform for the most interesting personalities on the planet.
Past guests include the likes of 6x Mr. Olympia Dorian Yates, World Champion boxer Chris Eubank, World Parkour champion Timothy Shieff and professional MMA fighter Paul Daley.
On the episode which is available on platforms such as iTunes and YouTube, Flex bears all and speaks about his journey to becoming one of bodybuilding biggest names.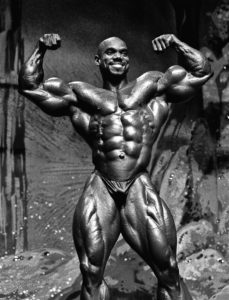 Arnold Schwarzenegger once said Wheeler was one of the greatest he had ever seen.
Flex was famous for his incredible physique and intense often arrogant attitude.
Something he displayed throughout the '90s in his repeated competition appearances at Mr. Olympia.
Although he never claimed the crown of Mr. Olympia, he had some of the most impressive battles of his career on the stage.
Narrowly missing out to legends such as Jay Cutler in 1993 and Ronnie Coleman in 1998. Ronnie Coleman even told the media Flex was the best bodybuilder he ever competed against.
Throughout the interview Wheeler also opens up about the challenges he faced as a young man. Specifically the struggles he faced growing up in a small town environment and how he overcame them.
He talks about everything from handling racism in the '80s, to battling mental health and learning difficulties.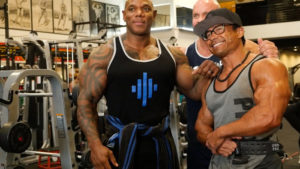 At times things get a little deep, but still makes for damn good listening. The way Flex outlines both his personal and professional life is both educational and inspiring.
Fans who tune in will also be able to learn all about how he returned to competition after a near fatal car crash.
Something that could have left him paralyzed and unable to train. Plus, how he stays in shape today with martial arts.
To check out the interview; head to the London Real website, YouTube channel or listen in on iTunes.