Jeff Everson, the competitive weightlifter and founder of Planet Muscle magazine was found dead on Monday by his former fiancée. According to family, Jeff had previously complained about 'leg and foot pain.'
Bodybuilding legend Jeff Everson was discovered dead on Monday in his own bed.
According to TMZ, Jeff Everson's body was found by his former fiancée, who he also lived with. Apparently, she first found the body at Everson's LA home after returning from a work trip.
It is believed that Everson may have died a few days earlier from natural causes. Authorities claim that there were no indications of foul play at the home, nor did he appear to take his own life.
While speaking to TMZ, Everson's family reported that he had been 'complaining about leg and foot pain'. This seemed to cause no real concern as Jeff assumed it was down to his powerlifting years. He'd also been very open about his previous steroid abuse but had apparently stopped using them some time ago.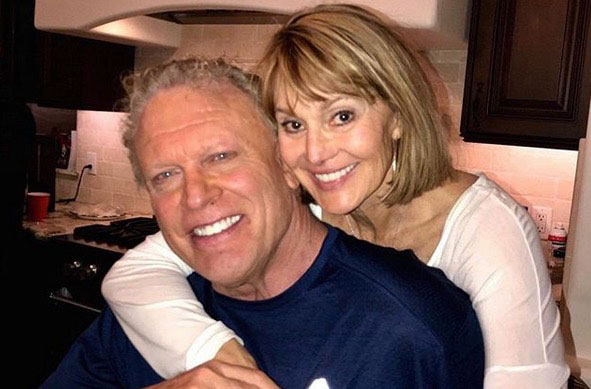 'Brilliant, Innovative, Creative'
Everson's death was confirmed on social media by leading sports medicine expert Dr Robert Goldman. He announced on Tuesday afternoon via a Facebook post:
'Huge Loss for the Body Building World. Our dear friend and Icon Jeff Everson just passed away. Jeff was a real innovator in everything from the bodybuilding sciences, to nutrition, to publishing and former husband of 7X Ms Olympia Corey Everson-Donia.'
Goldman also went on to call Everson; 'brilliant, innovative, creative and a true force in the field who touched many lives.' He also closed his statement by saying the former star would be 'greatly missed by all.'
Everson hit the height of his career in 1992 when he won the Masters Nationals – NPC bodybuilding competition. He also achieved 6th place in the Mr Universe masters division of that year.
However, many fans knew Everson as the founder of the influential Planet Muscle magazine, alongside his marriage to seven-time Ms Olympia champion Cory Everson. Although the bodybuilding pair divorced, it is believed they stayed good friends.
SpotMeBro send out our deepest sympathies to Jeff Everson's friends and family. He helped change the face of the sport forever and will always leave a lasting mark on its media.
More bodybuilding material you might like: