'The Beast' walked away as the champion, even though he couldn't deadlift 200kg prior to competition due to recovering from a dislocated hip.
Anyone who knows about bodybuilding loves Eddie Hall. That's because he holds the monstrous record 500kg deadlift (half a f*cking tonne) and is currently the world's strongest man – a title that most bros would dream of having.
Well, he's delivered the goods again and defended his 'Britain's Strongest Man' title recently at the FlyDSA Arena in Sheffield (UK).
Recovery From Dislocated Hip
While Eddie Hall might have looked to be performing at his best to the audience, he couldn't lift more than 200kg 2 months before the show.
This is because the reigning World's Strongest Man suffered from a dislocated hip 7 months ago.
But as he didn't want to give his competitors a psychological advantage, he kept this news quiet.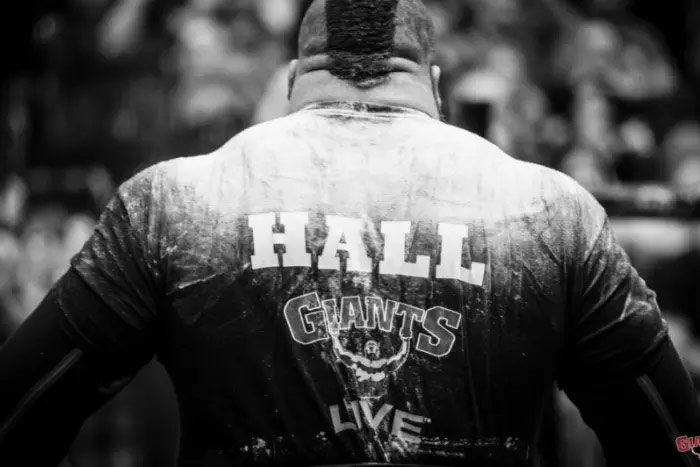 Speaking to The Star, Eddie said: "It was a tough competition. I had a really bad injury seven months ago. I dislocated my hip and the journey to this had been horrendous, more mentally than anything, because all the pressure was on me to win.
"So to pull it off, I wouldn't say comfortably, is a miracle – because two months ago I couldn't even deadlift 200kg."
Eddie continued: "If anyone has discloated their hip they would know what I have been through. I was in a wheelchair for a week. The recovery was horrendous. So I am very lucky to be standing, yet along winning Britain's Strongest man.
"I didn't want the competitors knowing that I have crippled myself a few months back, to give them the edge mentally. It was obvious that I had an injury because I have been limping around the place and people have been talking but nobody knew the extent."
Eddie Will Compete In Leeds At Europe's Strongest Man Show
With Eddie calling his victory a 'miracle', it sounds like he still has some recovering to do before he returns to his best.
But the good news for strongman fans, is that Eddie will be competing against the likes of Hafþór Júlíus "Thor" Björnsson in Leeds (UK) in April.
'The Beast' concluded the interview with: "I was probably about 75-80%, nowhere near my strongest.
"But I will be back for Europe's Strongest Man in Leeds, up against my arch rival, Thor, and we've got a score to settle."