It's not just Conor that's big into fitness, as older sister Erin shows she's equally as lean.
There must be something in the water over in the McGregor household. We don't have to introduce Conor, but you might not have known his older sister, Erin, has competed as a bikini athlete and fitness model before.
Appearance on UK National TV
If you're over in the UK, you'll know that Erin has gained media attention after appearing on the popular TV show, 'Dancing With The Stars'.
Fans of Conor will especially be aware of this, with the UFC legend encouraging his followers on social media to vote for her during every live episode.
Check out one of Conor's Instagram posts: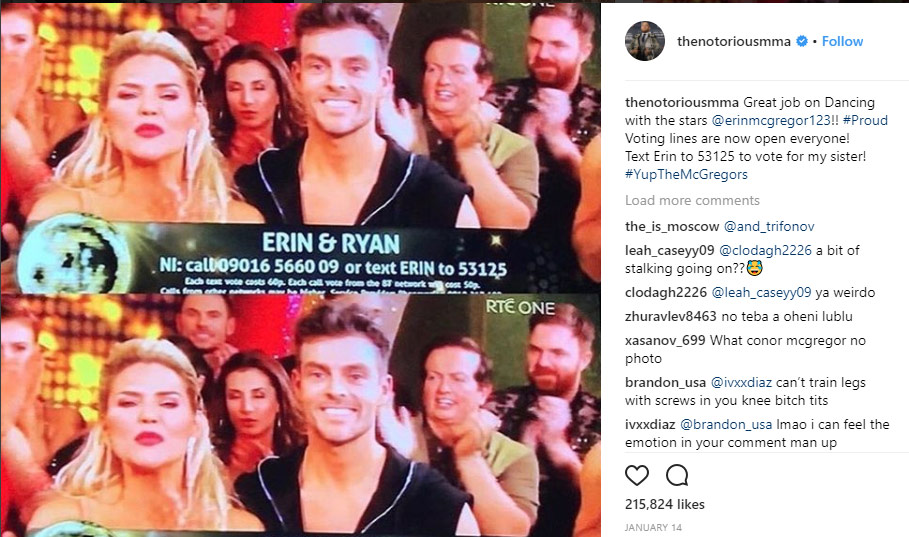 Bikini Athlete & Fitness Model
To be honest, you're pretty f*cked if Conor is your brother. There simply can't be any sibling rivalry, can there bro?
You wouldn't even bother trying to argue with 'The Notorious', because he could do one of three things:
K.O or submit you
Insult you until you enter mild depression
Just say that he made $100m and that his life is better than yours
Any three of those would be enough to put the 'I'm better than you' disputes to bed.
However, if Erin McGregor was born into any other family, she probably would be seen as one of the most successful siblings.
That's because she's earned numerous trophies as a bikini athlete; most notably, this includes placing 1st at the Miss Bikini 2013 (at the National Amateur Bodybuilders' Association Mr. Ireland contest).
Here's some pictures of Erin: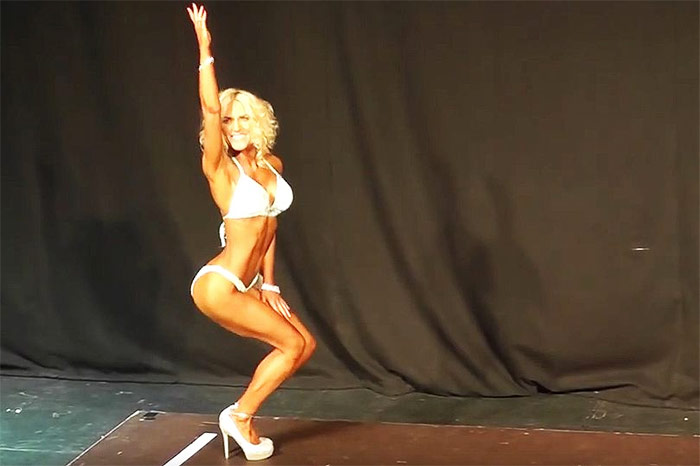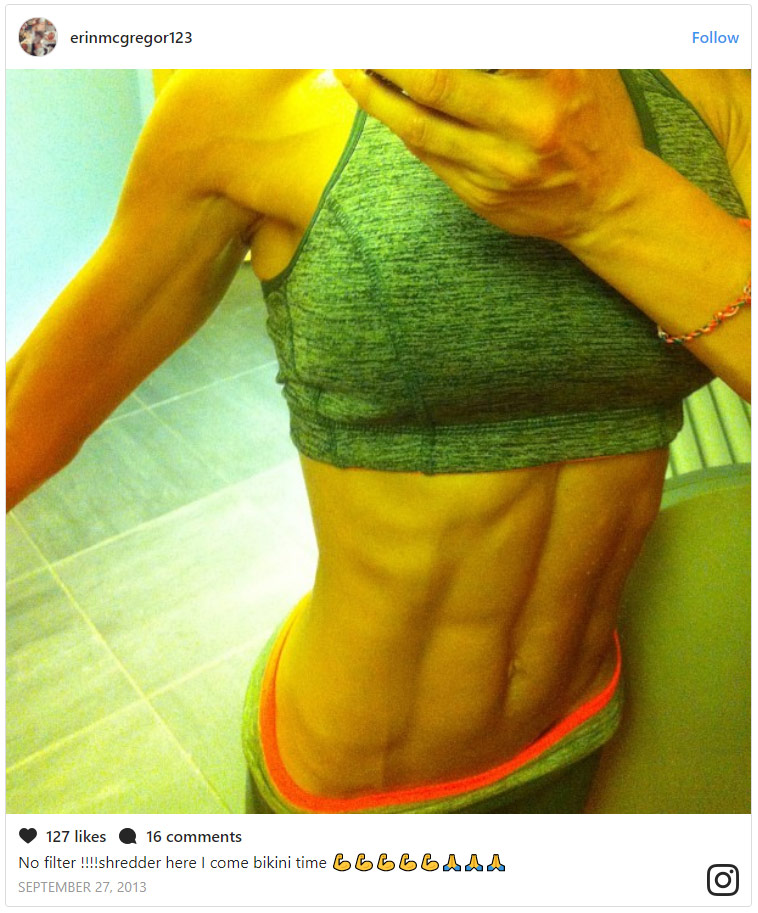 Speaking in an interview about her experiences as a bikini athlete, Erin said:
"I was totally naive going into the bodybuilding scene.
"He (Conor) literally rolls with all adversities. He gives me inspiration to do things for me and to not listen to the negative thoughts coming into my head. He helps me to conquer my own fears."