Conor McGregor appears to have well and truly picked the wrong fight this time.
2016/2017 has definitely been Conor McGregor's year. Whether you're in the UK or USA, the Irishman has become a household name, thanks to his public money-making display with Mayweather.
In fact, there's not many people who you'd pick to beat McGregor in the Octagon. However, he's chosen the wrong guys to knockout this time.
Death Threats After Fight With Irish Gangsters
Let's be honest, no-one's going to touch McGregor trying to fight him in a pub. He's K.O'd the likes of Jose Aldo in 13 seconds, so the 'average joe' isn't going to stand a chance.
Well, unsurprisingly, McGregor sent a young man, along with a man in his 50's to hospital after being involved in a fight.
However, the bad news for McGregor, is the 2 men are believed to be closely linked to an Irish gang.
As a result, there's been rumours that McGregor has been given an ultimatum; pay close to 1 million (presumably euros), or risk being seriously harmed.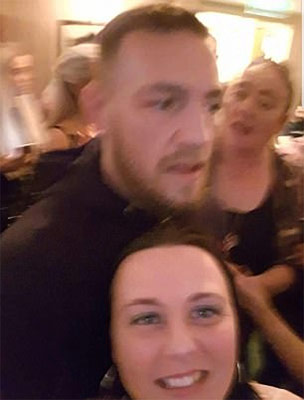 McGregor May Never Fight Again
This bust-up doesn't come at the best of times for McGregor. He recently made the mistake of making a spectacle at a Bellator fight for the wrong reasons, and was consequently cut from the UFC 219 event as a result.
Now, Dana White has stated that McGregor may never fight again, which makes sense; the Irishman probably sleeps in pillows stuffed with dollars after his last fight against Mayweather.
Speaking to Yahoo Sports, Dana White said: "Listen, Conor may never fight again. He made $100 million. I've got guys who made less than that who are lawyers and went to school their whole lives and quit working.
"When you go to school your whole life to be a lawyer, and you're a good lawyer, and you make a few bucks and you're done? The guy's sitting at home every day watching cartoons or whatever he's doing. I don't know.
"Try to get up and get punched in the face every day when you have $100 million in the bank. Money changes everything with a lot of people."