HOT news from Alabama as a stunning 45 year old mother of 2 has proven it's never too late to get fit.
Most females will believe that their 'prime' years are in their 20-30's. However, it's great to see an increasing number of women who are starting to find their feet, in what many would consider to be their 'later years'.
One female who's done just that, is Kimberly Blankenship from Alabama, USA; after entering her first competition in 2009 (at 45-years-old), she's since crafted a career in fitness.
Transforming Her Diet & Figure
Before she started working out, Kimberly was a regular mother. She wasn't obese or massively overweight, but she wasn't considered to be 'in shape'.
However, Kimberly wasn't new to the bodybuilding scene either; throughout most of her life, she had admired bikini athletes and always looked-up to them.
The problem was that she didn't have enough knowledge in nutrition or training to begin working out in the gym.
But finally in 2009, at 44-years of age, Kimberly hired a personal trainer and set herself the aim of competing in her first competition the next year.
After learning how to maintain a clean diet, it wasn't long until Kimberly started seeing impressive changes to her body.
Speaking about her transformation, Kimberly said: "I quickly learned that a 'clean' diet is the key to achieving the physique I was seeking. I followed a strict high-protein, low-carb diet for twelve weeks and entered my first competition at age 45 and I was hooked."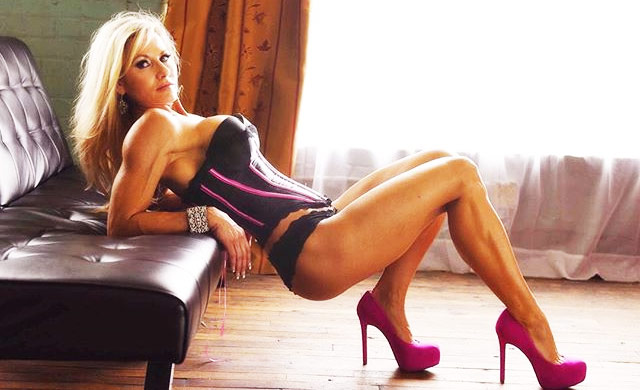 *Photo Credit: @fit2btide
Winning Trophies As A Bikini Athlete
Although Kimberly didn't experience immediate success, she didn't give up.
Ultimately, she went on to compete 2 times each year, and finally earned her IFBB Pro Card in 2015, at the age of 50.
In an interview with the Daily Mail, Kimberley said: "I continued to enter two to three competitions per year and finally won my IFBB pro card at age fifty.
"I am definitely in the best shape of my life now and I truly believe a healthy lifestyle of clean eating and exercise is the key to looking and feeling younger."
"Age Is Just A Number"
The fitness industry needs more people like Kimberly, with many believing that it's 'too late' for them to sculpt their dream physique past a certain age.
It's no lie that people's metabolism slows down, and many find it harder to recover from intense gym sessions as they age. However, with the right training program and knowledge of nutrition, nothing is impossible.
Finishing her interview, Kimberly stated: "I always tell people it's never too late to start a diet and training program.
"My advice to them is to set realistic goals – don't try to compete with what you see on social media.
"As long as you are improving, you are winning."