According to a worldwide study published this week 1 in 4 of us don't exercise enough. Considering what inactivity can do to our body, this is a pretty big deal. It's not just about piling on the pounds either experts say.
By living a sedentary lifestyle we open the doors to certain complications. Yes, of course, one is unwanted weight gain. But on a more serious note, the risk of heart disease, type two diabetes, certain cancers, and dementia increase too.
Plus, there's evidence that suggests exercise plays an important part in overall mental wellbeing. Working out has actually been shown to help relieve stress and anxiety.
However, if you're a keen gym goer who suddenly stops, you can worsen your mental health. Especially those who have experienced difficulties before. This is because exercise kickstarts a flow of endorphins, the body's natural mood-elevating chemicals.
Exercise also occupies the mind, instills positive goal settings, and provides a sense of achievement. Not to mention many fitness conscious people develop all-around healthy lifestyle habits. Studies have even shown that those who work out frequently sleep better.
1.9 Million Participated in 358 Surveys Worldwide

Completed in 2016, the main survey featured data gathered from a staggering 1.9 million people. Researchers carried out a total of 358 surveys across 168 countries to find out their results.
According to the World Health Organization, who carried out the research, "Global age-standardised prevalence of insufficient physical activity was 27·5% (95% uncertainty interval 25·0–32·2) in 2016, with a difference between sexes of more than 8 percentage points (23·4%, 21·1–30·7, in men vs 31·7%, 28·6–39·0, in women)." [1]
Simply put, 1 in 4 adults worldwide do currently maintain the recommended guidelines of exercise. That's a grand total of 27.5% of everybody on planet earth.
Healthy living guidelines state individuals should aim for 150 minutes of moderate-intensity movement every week. Alternatively, this can also be replaced with 75 minutes of vigorous activity, or a combination of both.
Shockingly, despite government efforts, not much has changed since 2001. In the whole 15 whole years monitored by the WHO, insufficient activity stayed stable.
Why You Should Care, Bro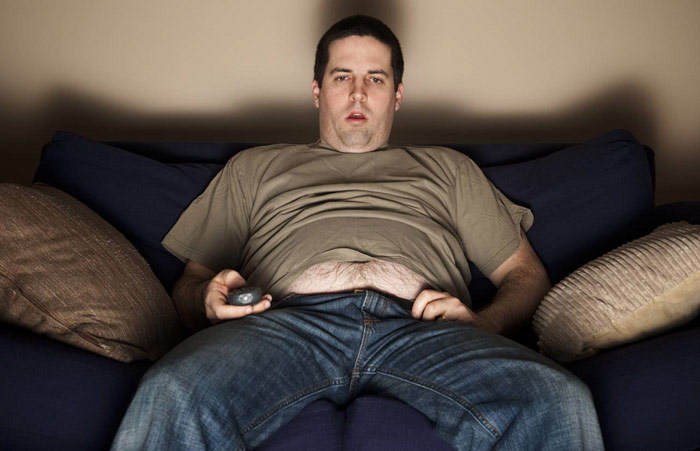 Bro, if you haven't cracked the code already, exercise is a big deal. Not only does it keep you in shape and looking good on the outside, it helps maintain the inside too.
For example, when we become overweight the pressure placed on the heart can increase. Consequently meaning that an inactive lifestyle can raise the roof on hypertension risk, potentially leading to a heart attack.
Plus, carrying all that extra weight can negatively impact the joints. Over time wear will be un-naturally increased, leading to painful complications like arthritis. The heavier we become the worse our weights impact on our frame will be.
Then, of course, we have the problem of muscle wastage. It's quite as simple as the 'use it or lose it' philosophy, meaning our muscles become weak and soft.
As we age and naturally lose muscle through osteoporosis, it is important to have an abundance of lean mass in reserve. Without it, we become more susceptible to weakness, falling, and even an early death.
Finally, there is the concerning issue of bone health. By keeping in shape through exercise we actively help to maintain calcium levels and bone density. With stronger, denser bones, we are less likely to suffer from fractures of breakages because of falls. For the older generation, this can be especially important in later life.
The Bottom Line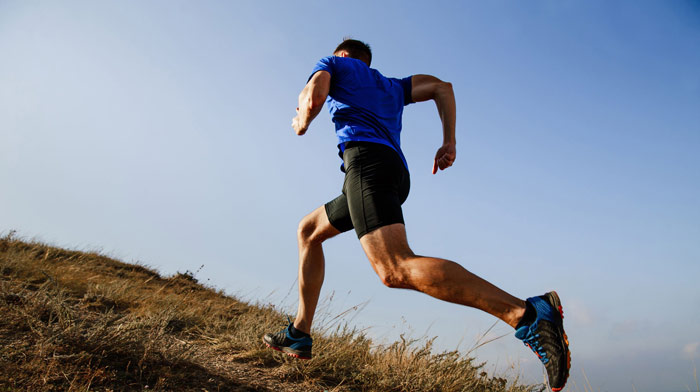 Quite simply, we should all try to exercise between 75 – 150 minutes a week. How much time we spend being active should depend on intensity.
Countries are rather alarmed at the latest research findings. Experts are saying that something must be done to raise activity levels if we are to reach global 2025 targets. As it stands, if current trends continue a 10% relative reduction in activity will not be met.
So take a look at your own exercise activity habits and see how you match up.
Are you breaking enough of a sweat every week? If you are, keep going to maintain your peak level of fitness. If not, maybe consider how your habits may be impacting your health.
Want more of the most up-to-date fitness knowledge? Check out: