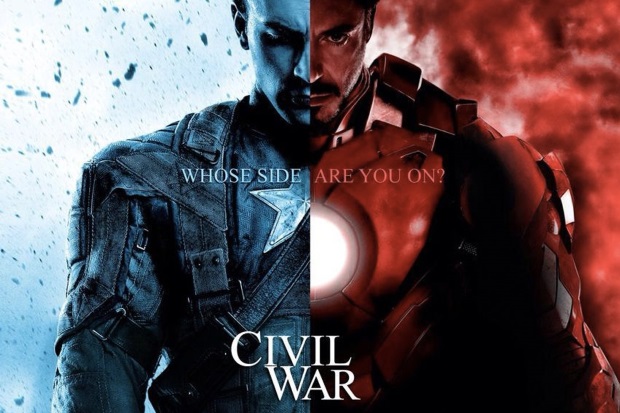 With Captain America: Civil War hitting theaters in less than two weeks, we figured it would be a great time to do some research on how our favorite actors actually prepare for their superhero roles.
Marvel has been KILLING the game for the past 8 years with the emergence of The Avengers superhero squad. But what does it take for these everyday actors to actually prepare for these films physically? Well, you can thank us, because we broke it down for you.
Chris Evans (Captain America)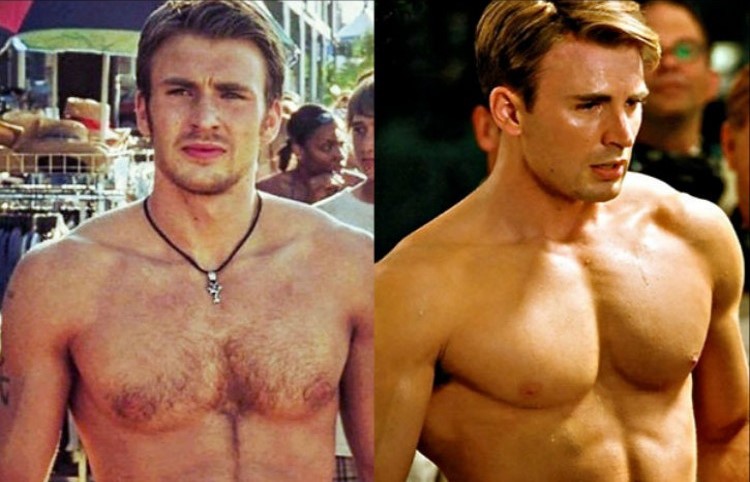 Evans did get a superhero head start ahead of the rest of these actors from acting out as The Human Torch in the first Fantastic 4, a movie we all wish had never been made (with the exception of Jessica Alba of course). However, we can't think of a better actor to play the role of America's favorite superhero, and he definitely proved that he deserved the part.
While performing a ton of plyometrics and HIIT techniques, his main goal was to have a lean, yet proportionate body-type, being that the character of Captain America was actually scientifically created to be the "perfect soldier." Evans allegedly went from roughly 169lbs to 180lbs, while also cutting his body fat percentage to 8% from 12.5%.
Chris Hemsworth (Thor)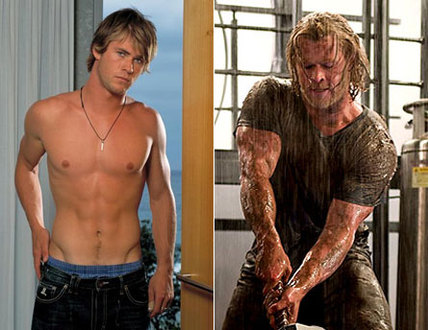 Perhaps every bodybuilder's second favorite avenger (after Hulk, of course) is The God of Thunder himself.
Chris Hemsworth has always been a relatively big guy and demonstrated a healthy lifestyle (with the exception of preparing for his role in "Lost At Sea"), but he claims to have never lifted before becoming an actor.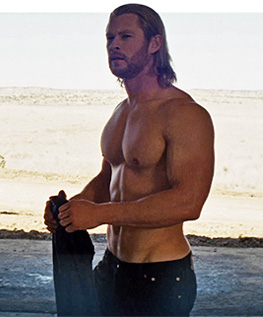 He still managed to gain 20 extra pounds of muscle for his depiction of Thor though. In fact, Hemsworth got so big that he actually had problems fitting into his costume they had personally measured out for him three months prior.
To prepare for the role of a lifetime, Hemsworth actually trained with a former NAVY Seal, who primarily focused on his arms and shoulders being that Thor is often seen sleeveless, but not as often shirtless. Hemsworth focused on a routine that involved heavily on muscle confusion, but says some of his favorite workouts were with tools like sledgehammers and kettlebells… we're not surprised.
Continued on the next page…
Robert Downey Jr. (Iron Man)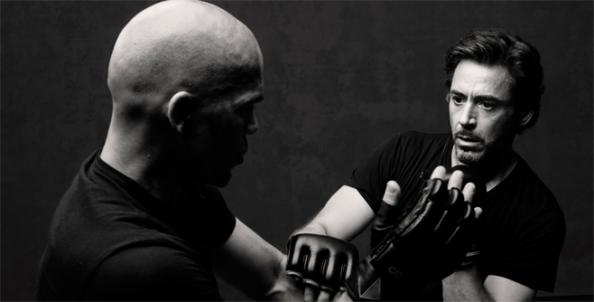 He may not be the first avenger you think about when asked "which hero do YOU want to look like," but you've got to give the man some respect. Many people don't even realize that Downey Jr. just celebrated his 51st birthday earlier this month, and he's still performing with the likes of the rest of his younger superhero co-stars.
He even admittedly said "I'm not particularly tall, strong, fast or aggressive … But I'm not faking it." The actor who breathed life into Iron Man consumed 5,000 calories a day, laid off the cardio, and significantly increased his weight-lifting.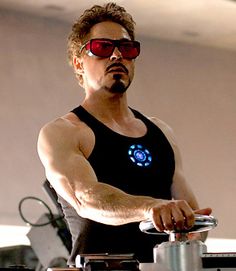 He has even practiced the art of Wing Chun—introduced by the legendary martial artist himself, Bruce Lee—since 2003. Clearly after three Iron Man films and nearly 10 appearances in Avenger-related films altogether, nothing will seem to get in the way of Downey Jr. anytime soon.
Jeremy Renner (Hawkeye)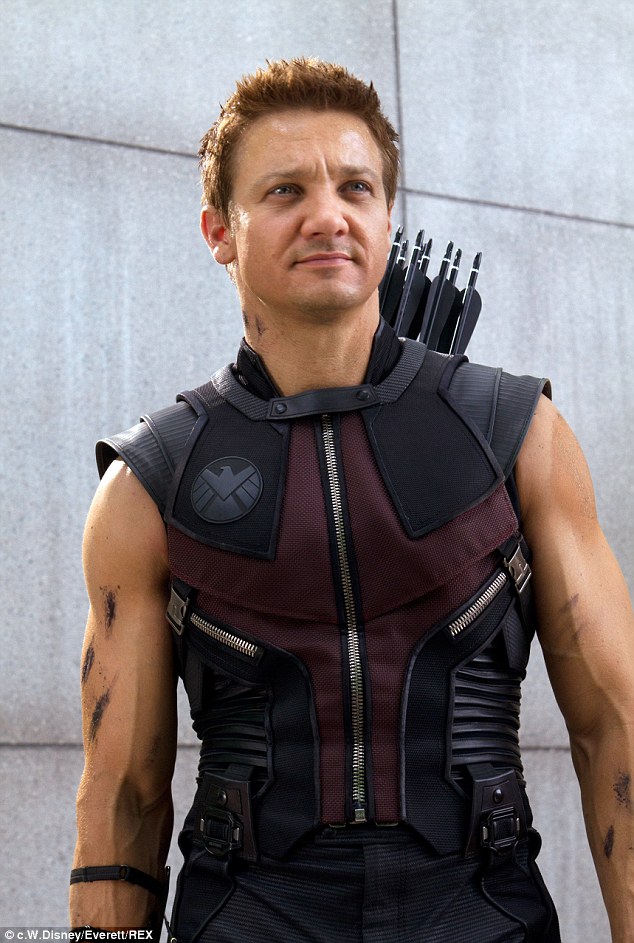 We get it, Hawkeye isn't the first superhero people think of when the Avengers comes to mind.
BUT, as comic nerds can easily agree, Hawkeye is actually a pretty dope freaking superhero. Plus, the actor behind the swift and stealthy avenger has played in a number of action-packed roles in prior movies, including "The Hurt Locker", "The Bourne Legacy", "Mission Impossible", "The Town", etc. — the list goes on forever.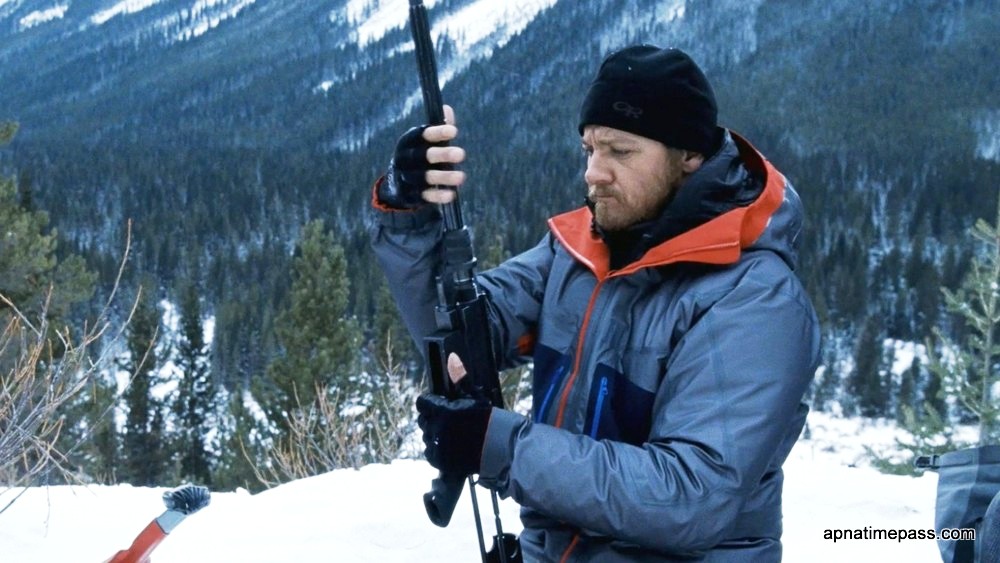 For this role specifically, it's obvious that to keep the low body fat figure that is Hawkeye, Renner had to stick to a strict and well-balanced diet. He has also been known to study and train in boxing and various forms of martial arts. Not bad for a guy that used to be a makeup artist… Just saying.
Scarlett Johansson (Black Widow)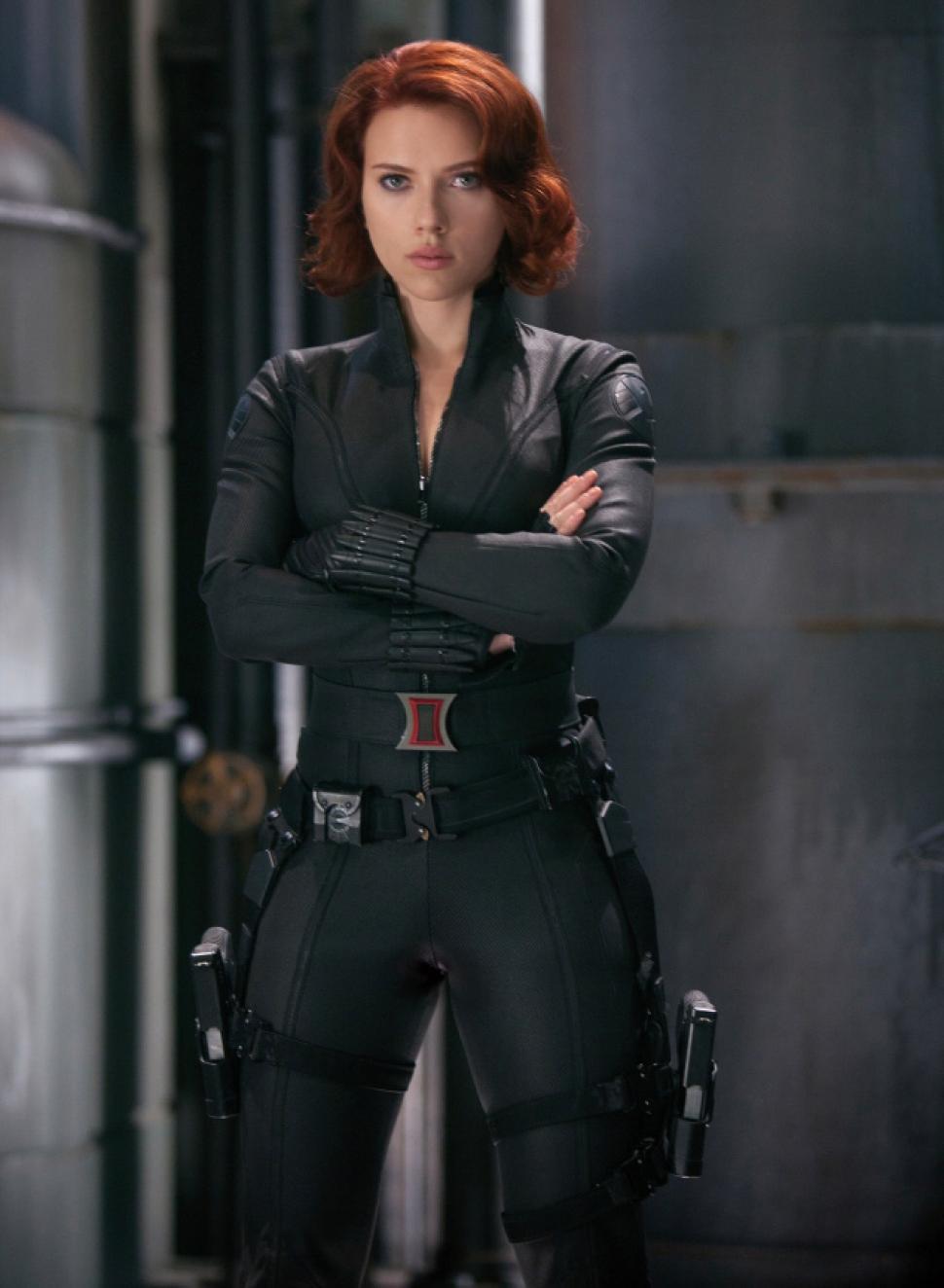 Ah yes, America's sweetheart. You'd probably be surprised to know that she was actually terrified of wearing the tight black outfit we all love to see her in. But rightfully so; a costume as tight as hers could definitely be unforgiving to any bodily flaws (we obviously had NO problem with her wearing it).
The red-headed beauty only had 6 weeks to train prior to filming, involving 90-minute circuit workouts and lots of small yet nutritious meals throughout the day. Like Renner, she too also trained in various MMA-style workouts, as you can probably tell from her fighting scenes in the movies.
Continued on the next page…
Anthony Mackie (Falcon)
The man behind Captain America's most trusted ally actually takes on his own depiction of the Falcon that is a bit different from the comic-book version. Without having to mention the exact background of the character, The Falcon is known for his 6′ 3″, 245 lbs figure — a lot bigger than Mackie's 5′ 10″, 180 pound stature. Regardless, Mackie does have some experience with the iron. Like Renner, Mackie is also known for taking on physical acting roles within movies such as "The Hurt Locker" and "Pain & Gain".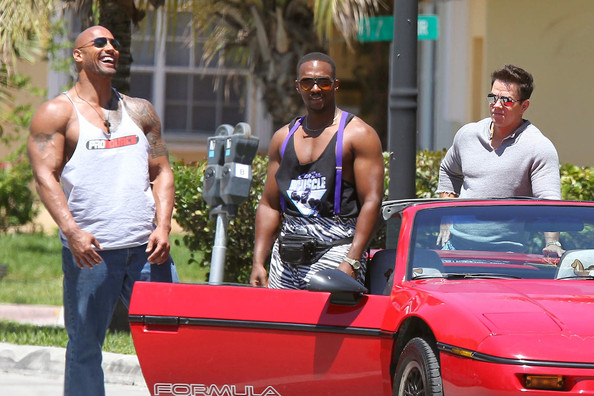 He has actually been seen in the gym with the likes of Mark Wahlberg and The Rock quite often.
For the Avenger character, however, Mackie relied heavily on some of the workouts he used to do back when he was in high school, two-a-days for five months straight to be specific. Morning workouts included light weight-lifting and cardio, while afternoon/evening workouts were straight heavy lifts. Mackie also mentioned the importance that he got at least 8 hours of sleep each night.
Sebastian Stan (Bucky / The Winter Soldier)
Unlike his counterpart of an ally (Captain America), Mr. Stan had no interested in packing gains for his role. Instead, the Buck likes to stay toned and flexible. At six feet and 165 pounds, the actor trained for his role through shadowboxing and cardio with a jumprope. He also consistently performed numerous forms of push-up and squat variations to achieve his ideal physique.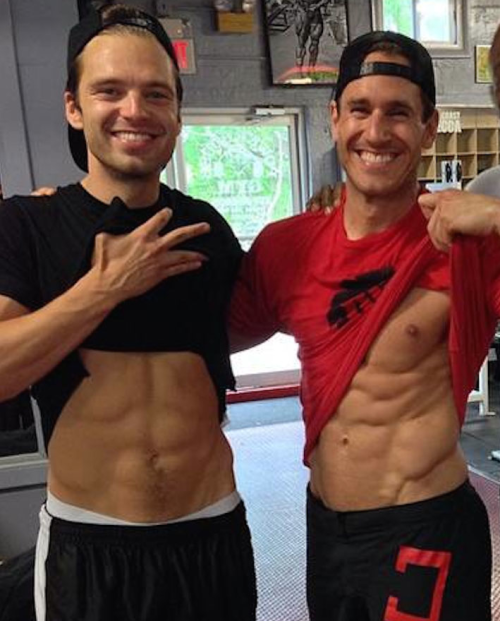 BONUS!!!
Chadwick Boseman & Tom Holland (Black Panther & Spider-Man)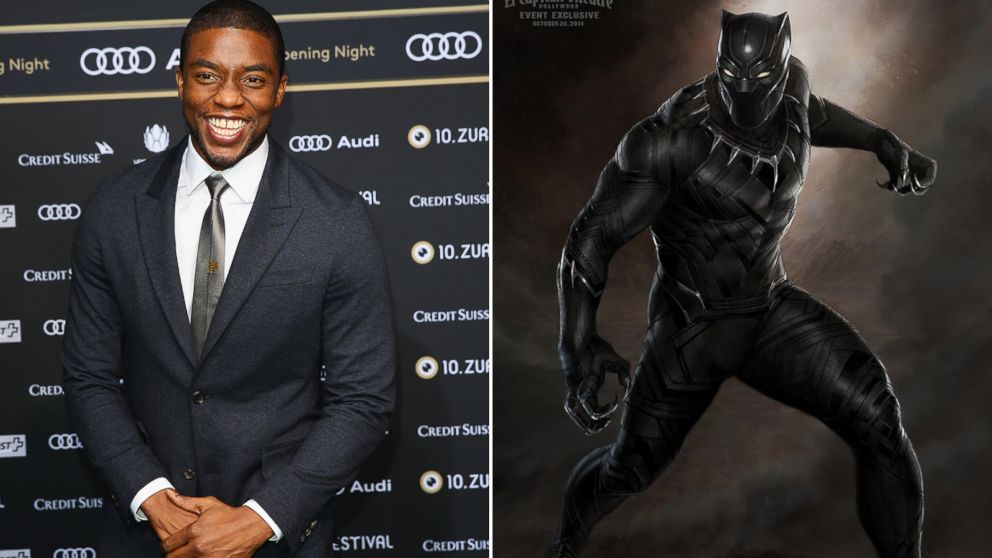 We can't tell you much about these two characters being that we haven't seen the movie yet, but we know for a fact that these two will have significant roles in the upcoming film. Boseman has been quite secretive about his preparation for the film (as expected), but he's got a history of acting behind physically fit characters in other movies as well *cough cough* Jackie Robinson.
Holland, on the other hand, is a young tiny British boy who seems to have just found the gym. He does say that he's been training by doing some "electrifying" workouts using shock therapy as a tactic to achieve his gains.
Captain America: Civil War hits the big screen on May 6, 2016, and we can't wait to see how the training methods have worked out for these incredible actors…no pun intended.
Check out these articles too: