Remember when your mother got on your case about not eating fruit? Well it turns out she was on to something.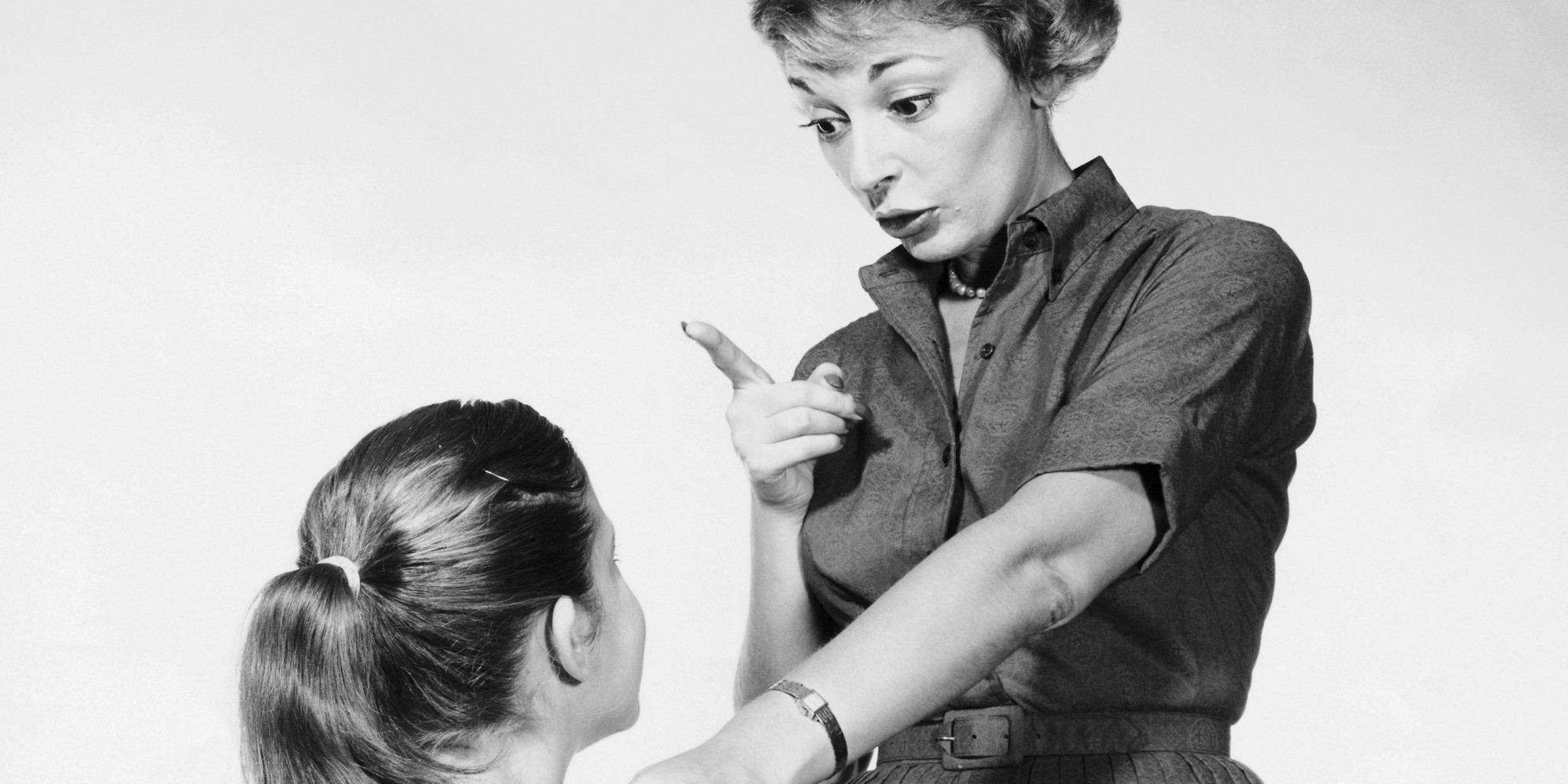 Besides having vitamin C and tasting like sex, watermelon also contains the amino acid L-citrulline. Italian researchers (of course they were Italian) at the University of Foggia observed the oral supplementation of 1.5 grams of this amino acid on a group of 24 men with an average age of 57.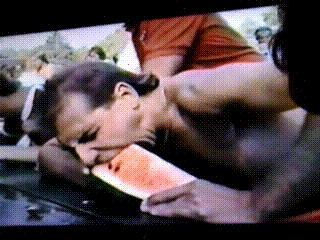 Of the 24 men in the group, 12 were able to increase their Erection Hardness Score (yes that's a thing) from a 3 to a 4 (4 being the highest). The researchers concluded that L-citrulline is a safe and natural alternative to phosphodiesterase type-5 enzyme inhibitors (which is science speak for boner pills).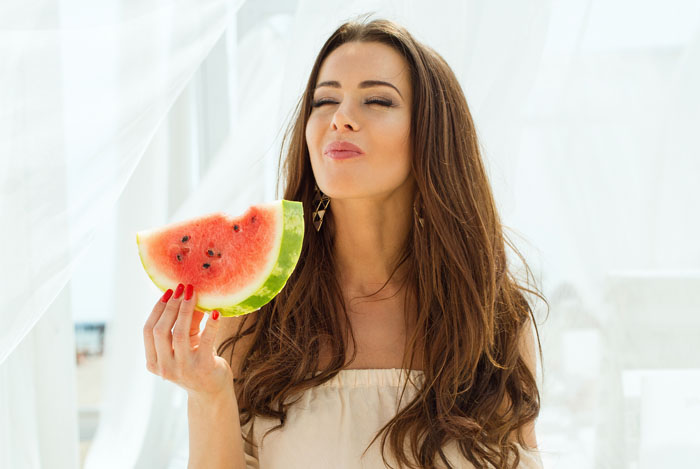 What that means in English is the more watermelon you stuff down your gullet at the company barbecue this weekend, the more naked fun you will have with Sarah from HR afterwards. Or if you're an older gentlemen it means your fighting member will once again be able to rise for your dearest Eleanor.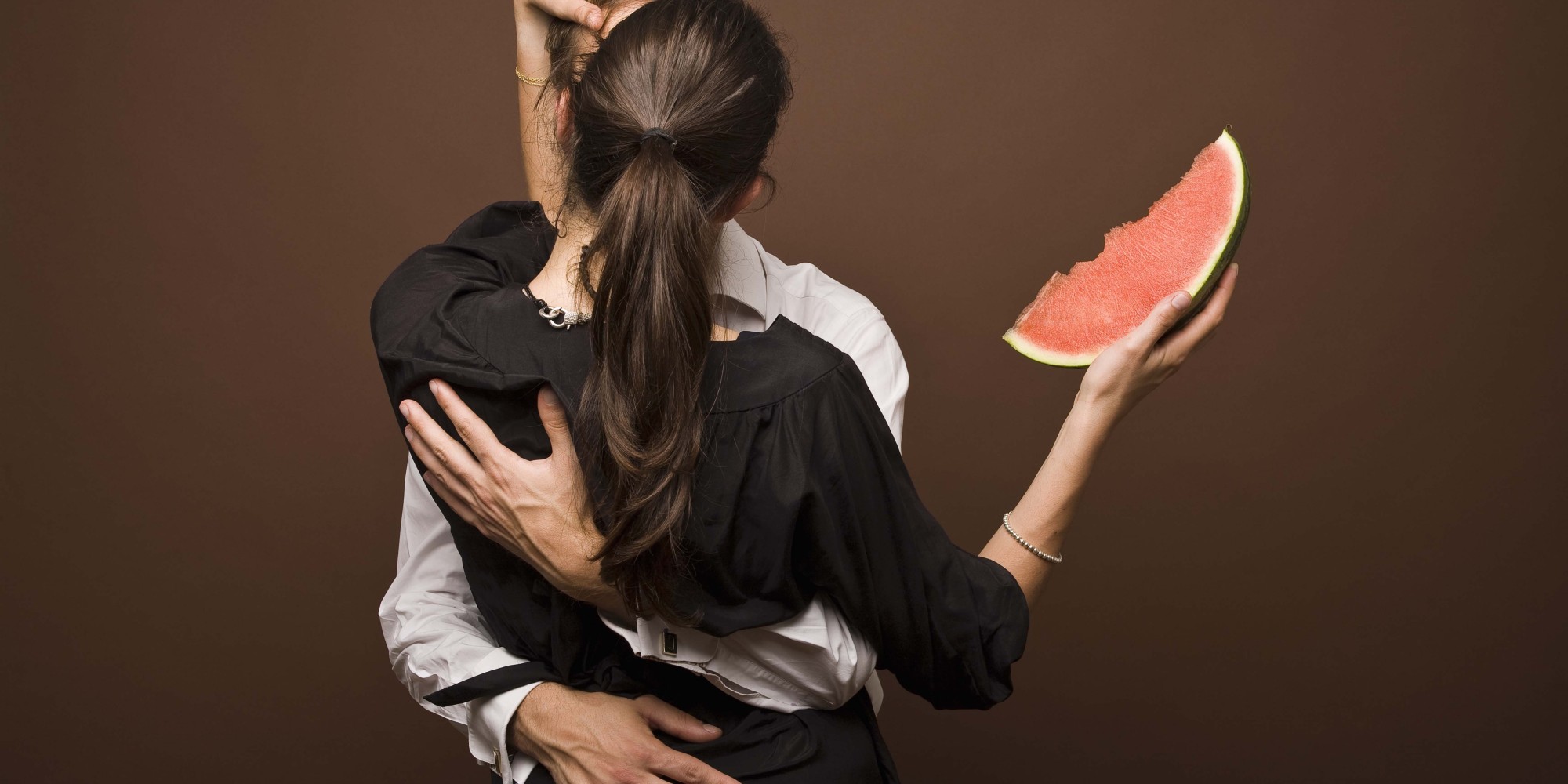 Check out this crazy video of a girl crushing watermelons with her bare thighs on the next page
Nice mixture of watermelon, woman, and thigh action

Plus who doesn't love watermelon? It's a "Superfood" that doesn't taste like grass *side eyes Kale* and wasn't developed by native South American people *side eyes Aztecs*. The benefits are also way better than other "Superfood". Harder erections and better pumps versus what? Kale and its fiber? Fiber doesn't build muscle bro, so 1 and 0 for watermelon.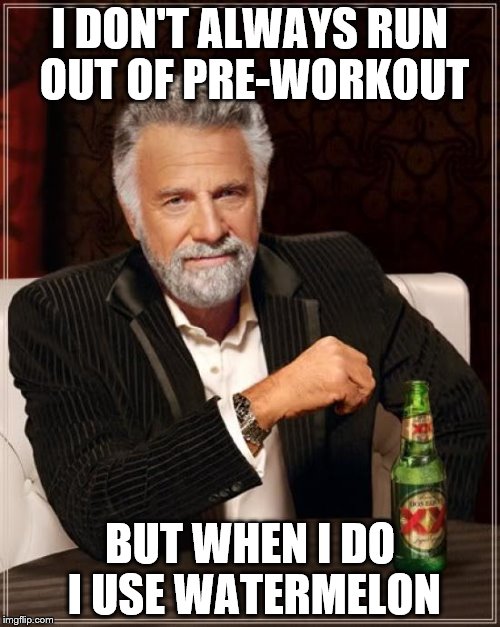 It also means that all those pre-workout addicts that pop boner pills before a workout, like Cialis, when they run out of their legal coke, can get their fix at the nearest produce aisle. Hell, gyms might start importing watermelons. But knowing supplement companies, they would want to turn it into some compound. Just imagine the conversations at the gym.
"What's that new sup bro?"
"Watermelon extract. Ultra concentrated. Stuff is legit. Gives good pumps"
"Serious? Is it legal? It's not from your vacation to Thailand right?
"No! I got this from the GNC. Stuff is magic. It even helps with pumps downstairs. If you know what I mean."
"What's it called?"
"Melon Mass"
"What flavor do you have?"
"Strawberry."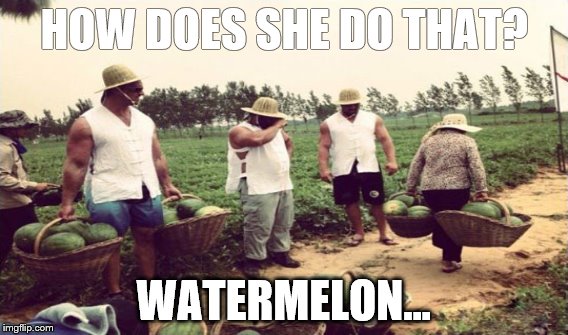 Watermelon will soon be found on every menu and dining table in the world. Its juice will replace milk as athletes drink of choice an will bankrupt Gatorade. The future of sports science is here. It's juicy, red and gives you boners. What's not to love?