So you want to be a bodybuilder, huh? Well there are two things you'll need, the desire to lift some heavy ass weights and a kickass gym to do it in! These gyms we're about to discuss are no LA Fitness' and DAMN sure are no Planet Fitness'. These are the gyms where you enter as a nervous, teeth chattering boy and leave a burly macho man with traps so huge that full grown cats can perch comfortably atop them. Let us know at the bottom which of these gyms you agree with and some gyms you would have liked to see make the list.
*2018 Update* – For those of us who are heartbroken we can't make it to these gyms
If you're looking for a video workout guide optimized for your goals then we have just the thing. Sure it's not going to be as good as training at one of the gyms below, but you'll get next level results from any cheap ass gym you have the misfortune of attending.
Once you've checked out the best damn gyms in the world, make sure you take a look at www.bossworkouts.com if you're looking to get JACKED, lean or fit.
Bev Francis's Powerhouse Gym – Syosset, NY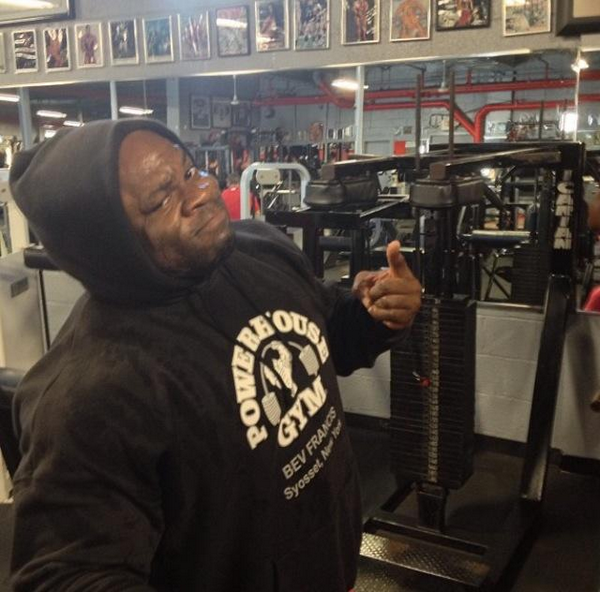 Enter Bev Francis's Powerhouse Gym aka The East Coast Mecca, owned by Bev Francis herself, the first woman ever to bench press over 300lbs. Impressive, right? This gym is to a bodybuilder what the selfie is to a teenage girl, an absolute MUST. Equipment here is ridiculously abundant ranging from beginner level to pro status, even including a workout area for boxing, kickboxing and submission fighting. Baring witness to workouts from greats such as Jay Cutler, Phil Heath and Kai Greene on the regular, this place has been labeled multiple times as the go to spot for any bodybuilder either a residence of or visiting New York. Last but not least, memberships at Bev Francis's range from short term to long term with unlimited gym use and the gym is open 365 days a year…100% pump paradise ladies and gents.
BevFrancis.com
–
Facebook
–
Twitter
Metroflex Gym – Arlington, TX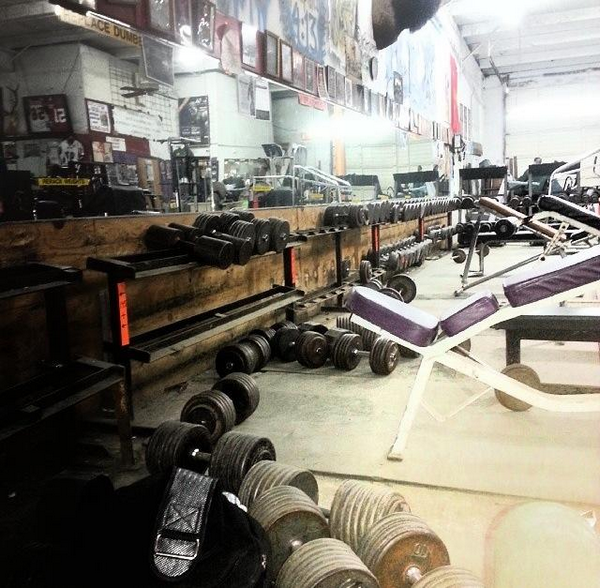 Metroflex Gym comes in at second promoting the timeless balls to the wall type training atmosphere which helped 8x Mr. Olympia Ronnie Coleman dominate the competition for quite some time. Founded in 1987 by Brian Dobson due to the lack of hardcore gyms and the restrictions of commercial gyms, Metroflex has earned the reputation of embodying intensity on every level. 100+lb dumbbells slamming to the ground, chalk dust filling the already thick air and grunts of hard fought triumph paint a little bit of the scenery in these merciless corridors. The convenient factor which makes this gym all the more awesome is they don't require a contract at all with their membership and if you do decide you want to leave? Which I highly doubt you will because it's AMAZING, you can terminate your membership at any time at no continued cost.
Original Temple Gym – Birmingham, UK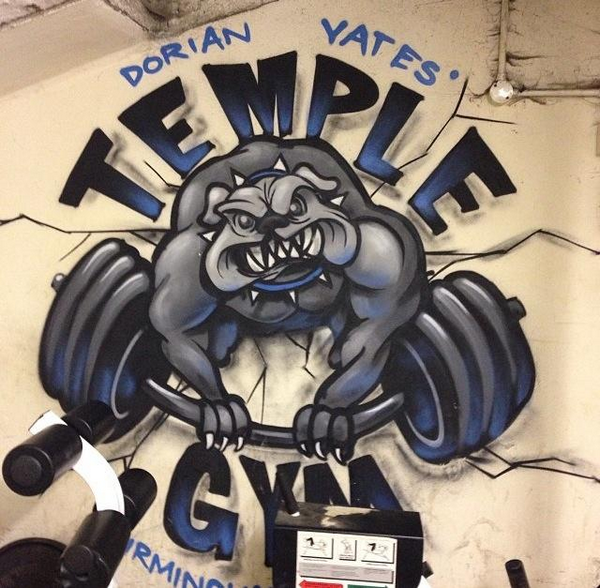 It was in the year of 1962 when Temple Gym in Birmingham first came to be and 20 years later a promising young talent named Dorian Yates (who now owns Temple Gym) entered its doors forever transforming the legacy. Temple Gym is a serious weight training facility situated in a basement, unorthodox I know, representing the belief that people from all walks of life are accepted within its walls for whatever positive change they seek, something that we can all get behind. Old school training equipped with the latest technology is the perfect description for this place which due to its presentation, feels like you're getting the workout of your life in a dungeon laced with a hardcore ambience. Did I mention this gym is home to original Nautilus equipment? Contain your excitement folks! All in all, if it's good enough to have helped 6x Mr. Olympia Dorian Yates build a physique even Superman secretly envies, then it's more than good enough for you.
Gold's Gym – Venice, CA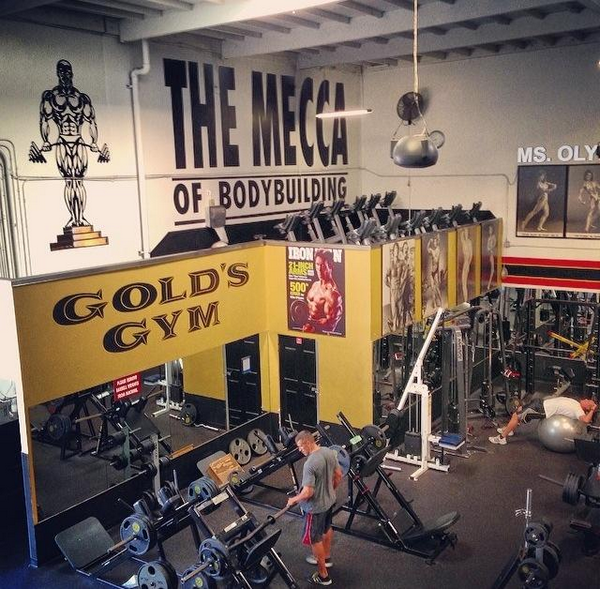 Does the movie "Pumping Iron" ring a bell? Well it should because in that memorable documentary The Austrian Oak aka Arnold Schwarzenegger made Gold's Gym in sunny Venice, California his backdrop a multitude of times. Dubbed "The Mecca of Bodybuilding," Gold's Gym was birthed by fitness legend Joe Gold who took the wisdom and experiences he obtained from training at the world famous "Muscle Beach" and channeled it into his own creation. Now serving more than 3 million members in 38 states and 28 countries around the world, Gold's is the most known name in fitness today. It has become every bodybuilder's or muscle bro's most anticipated fantasy to one day train in the brawny glory contained within the walls of this gym. Not so fast though, Gold's Gym doesn't just accommodate bodybuilding by the way, they also provide yoga, Zumba, cycling, and mixed martial arts classes routinely which adds to its allure.
GoldsGym.com
–
Facebook
–
Twitter
Firehouse Fitness – Abiline, TX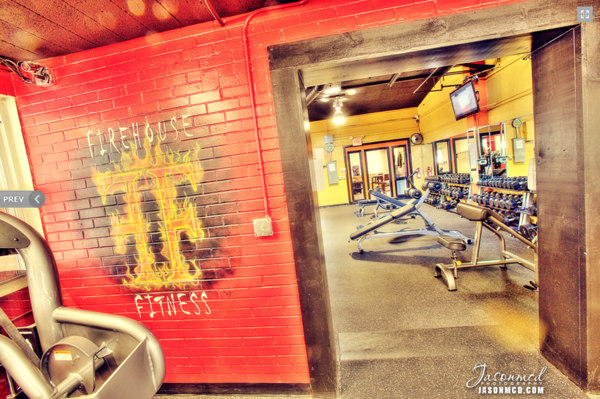 Landing smack dab in the center of our list coming in at 5,000 square feet and one kickass concept, here's Firehouse Fitness. Originally an unoccupied fire station until owners Timothy and Pam Smith saw a golden opportunity and swooped in to renovate. This gym is far from your average. Let's start with the fact that this joint has a 2,000 square foot outdoor area with a creek view designated for CrossFit, weightlifting, yoga and Zumba classes. If you don't find that cool as hell, you're not living my friend. Oh and get this, Firehouse Fitness serves healthy, already prepared frozen meals that you can buy in bulk along with a health conscious lunch menu in their kitchen. This is the most creative gym you'll probably ever come across in your lifetime and that's the reason why it deserved to be on this list.
Titan Fitness – Sydney, Australia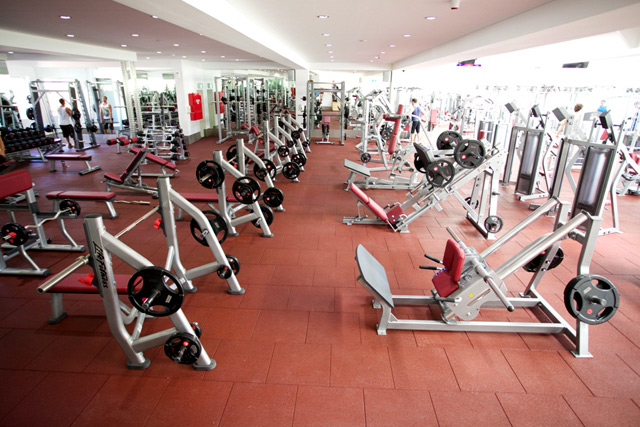 Quality is what Titan Fitness is all about and staying true to core values in all their 26 years of existence has helped to solidify an elite gym down under. Filled with the finest pieces of equipment that was literally hand selected by owners Murat and Mets Analin, this place serves as a breath of fresh air for the fitness fan tired of mediocrity. A nice 11,000 square feet is what you'll have to work with along with a plethora of perks such as a child minding facility and a healthy eating program at no extra cost. Personal training and group fitness classes are also offered at Titan where customer service is top priority. A good gym with great people at staff, that's a win win in my book.
Quads Gym – Chicago, Illinois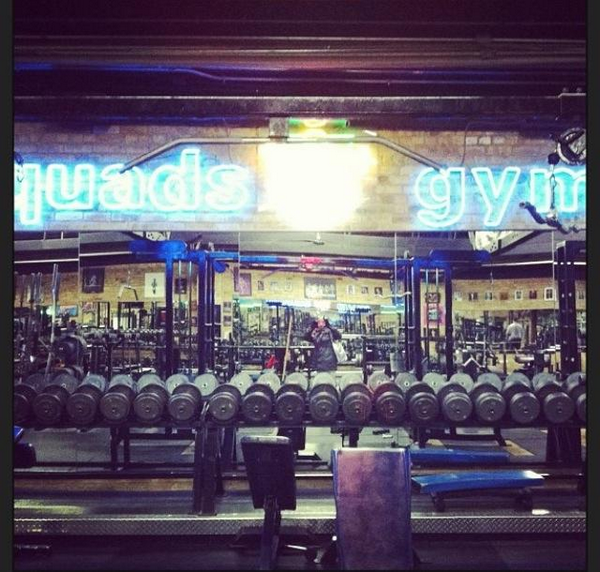 Quads Gym is no stranger to national recognition, they made the Top 10 Gyms in America list by Muscle & Fitness Magazine in 2005 and then the Top 10 Gym Haunts list by Muscular Development Magazine in 2007 so it's clear several people agree with the idea that this spot is legit. The official weightlifting home of powerlifting legend Ed Coan tells you that this place clearly caters to the hardest of training. 40,000 square feet equipped with 15 trainers to accommodate 1,000+ members is a testament to Quads greatness plus they have more equipment than you'll know what to do with. To add the cherry on top, this gym has membership prices ranging from 1 day to 1 year, that's what I call flexible fitness.
Big Tex Gym – Austin, TX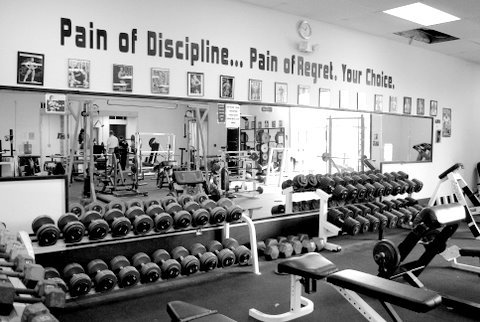 Texas makes an appearance on our list once again, this time in Austin. Big Tex Gym is special for several reasons. Let's begin with the fact that this place has a separate room for powerlifters, this is so individuals are able to really get focused mentally and go wild without dealing with many distractions. Another appealing feature is the gym has an area for anyone who would like to practice their posing which provides some seclusion and convenience in that manner as well. There's also an outside area specifically for flipping tires and here you have the ability to change the gym music to whatever you prefer, that's fitness freedom at its finest. Lastly, Big Tex's staff has been depicted by the public as being incredibly friendly and extremely helpful. Netting a rep like that among members is really good for business and notoriety as proven here. Want to get big? Get to Big Tex!
BigTexGym.com
–
Facebook
–
Twitter
Axiom Gym – Boise, ID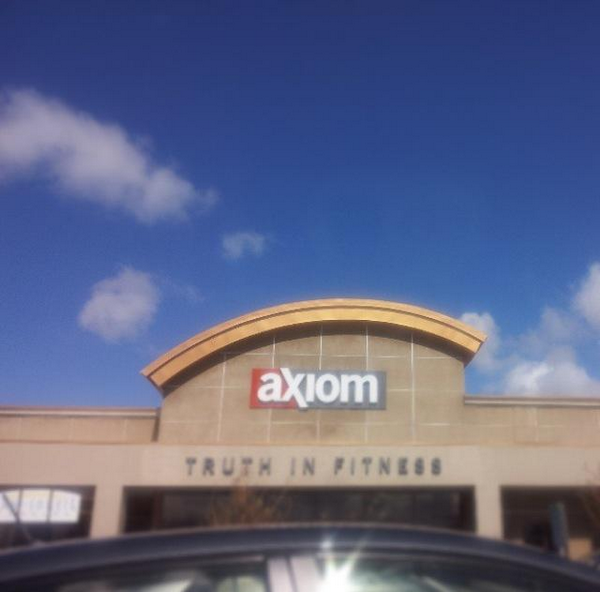 Axiom Gym is absolutely stacked to the CEILING with equipment, accompanied brilliantly with a basketball court, a pool and even tanning beds. Created 13 years ago under a different name and due in part by excellent rebranding, Axiom has become one of the coolest gyms in America. Along with the Axiom Performance Center which helps young athletes improve their performance through weightlifting, this place offers a metabolic conditioning class (Ax-Fit) available for individuals looking to take their fitness to new heights. This gym even has a program through their app called Axiom Perx which allows members to receive discounts from small local businesses, pretty much a thank you for being Team Axiom. Now all there is left to do is figure out when you're going to move to Boise.
AxiomFitness.com
–
Facebook
–
Twitter
Oxygen Gym – Kuwait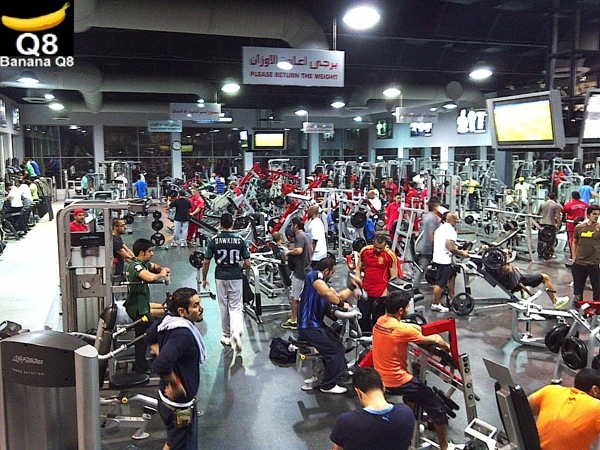 Rounding out our list is a facility so damn big you're not going to know where to start. The best way to show you is to allow you to take a tour of the latest of four gyms in Kuwait owned and operated by Bader Bodai and home to Egyptian bodybuilder, Mamdou "Big Ramy" Elssbiay.