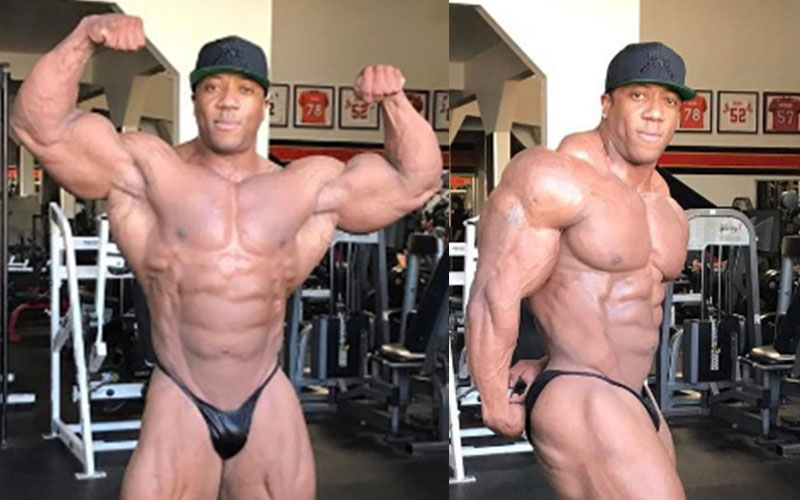 In the past, Shawn Rhoden has established himself as a dangerous competitor to square up against. With aesthetics and symmetry on his side, he has become a force to be reckoned with.
His shape and balance alone are enough to wipe out most competitors on any stage. Heck, he's one of the few who would actually have stood a chance against the symmetrical champions of the 90s.
However, he's not in the 90s and neither are we. Instead, Rhoden has to get past one man, and one man alone… Phil Heath.
Finishing in second place at the 2016 Mr. Olympia, we wouldn't be surprised if Rhoden was fueled by a sense of renewed motivation and determination. Having come third on three different occasions, one can't help but think that Rhoden really wants that first place finish.
And what better way to make advancements towards the top of the mountain than to add more size to an aesthetically pleasing physique?
That's exactly what Shawn Rhoden did during the time of last year and this year's Mr. Olympia competition.
And a side tricep shot…
What do you think? Will Rhoden be able to best current Mr. Olympia Phil Heath and take first place or will Phil still reign supreme?