Hi, Valentin, thanks for talking with us! You are one of the fastest-growing athletes in our time, boasting an impressive Facebook page with almost 3 million followers. You inspire and motivate hundreds of thousands of souls daily. Could you tell us a little more about yourself?
Hi guys, thank you for having me here on SpotMeBro, one of the best sites out there! Well, it's true, I do like to help people. If in a single day I inspire at least one person, my job is complete. Let me tell you a little more about myself:
I am an educated engineer who turned a hobby into a passion, and a passion into a job! I'm self-educated in this industry, with over 15 years of experience. I am a certified nutritionist and wellness coach and have worked with thousands of people worldwide, including many big celebrities. I am a strong online brand also, with a big fan base gathered around my website and my social media. You can find me on Instagram, Snapchat, Twitter, Youtube, and of course, Facebook.
How long ago did your passion for sports started? Have you ever thought back in the day that you would inspire so many people?
I started to be interested in sports when I was 13 years old. At first, I started lifting, then I was practicing lots of other sports like boxing, MMA, aikido, judo and calisthenics. I did some performance in a few sports, but I am in love with lifting, in a natural way. I never wanted to be big, I just love to be shredded and lean year round.
We know you are a lifetime natural, and even competed as a natural. What are your thoughts on this industry, considering the number of growing steroid users?
Guys, let me tell you something about this amazing sport! Nowadays, bodybuilding (fitness/wellness) is perceived or stereotyped as something negative, egotistical or weird!
Most of the youngsters that are taking up this sport are just some meatheads, searching for gains, for mass, for big size, and they just go out and take all kinds of enhancements drugs to get as big as possible, and put their health at risk.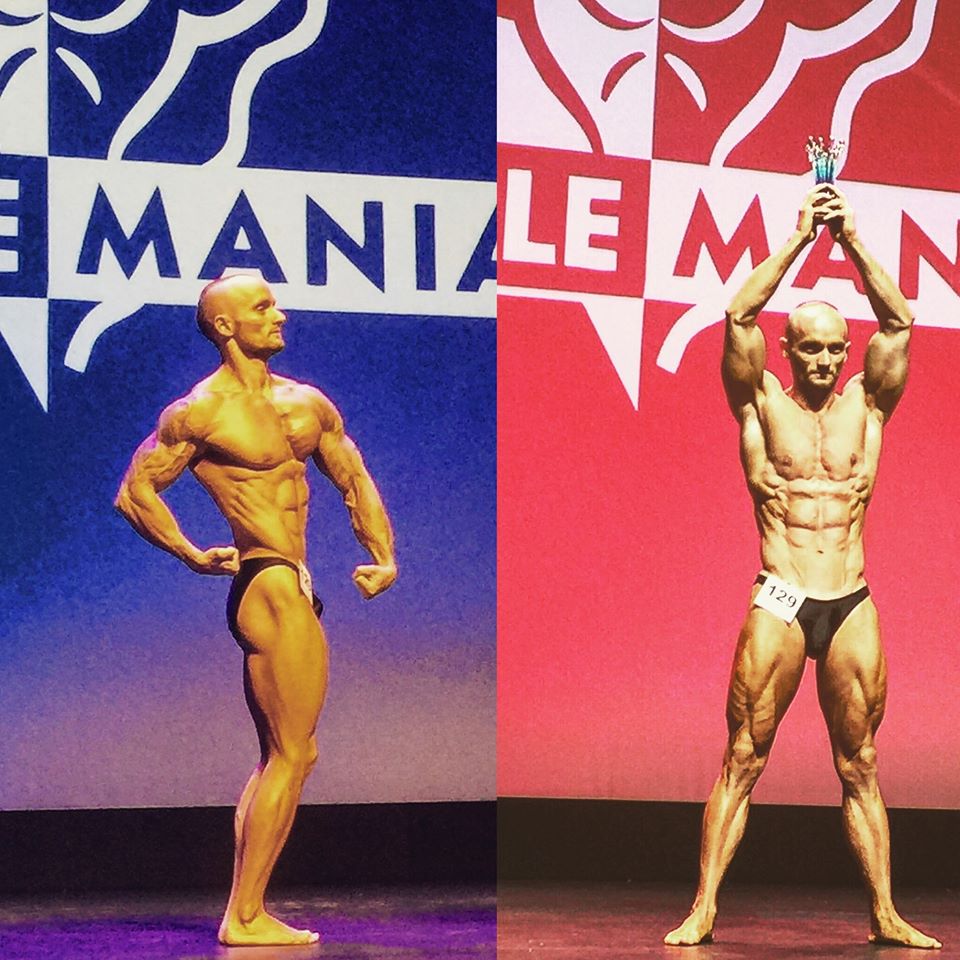 I see this sport as an art! Actually, the human body is the best form of art possible. It's about creating a better body and improving overall health. Don't just go and cheat yourself with a needle. Think about your long-term achievements…
Try and give all you've got. Try and reach your true potential (in sports, rest and diet), work as hard as you can, create a mind-to-body connection, and if you happen to reach that true potential in a healthy and natural way, then, and only then, try and use enhancements drugs. And even then, try and use the best quality, keep them under control, don't use idiotic stuff, keep your diet clean and keep your medicals checked and under control…
But just think: if you are into pro competitions, then let's say it's part of the game, but if you train like 90% of the peeps, you don't need that. Especially when you are 20 years old and your natural testosterone level is boiling!!!
So, I'm not judging, it's your life, your body, your health, and only you can decide what's good for you, but remember — you can control what you put inside you!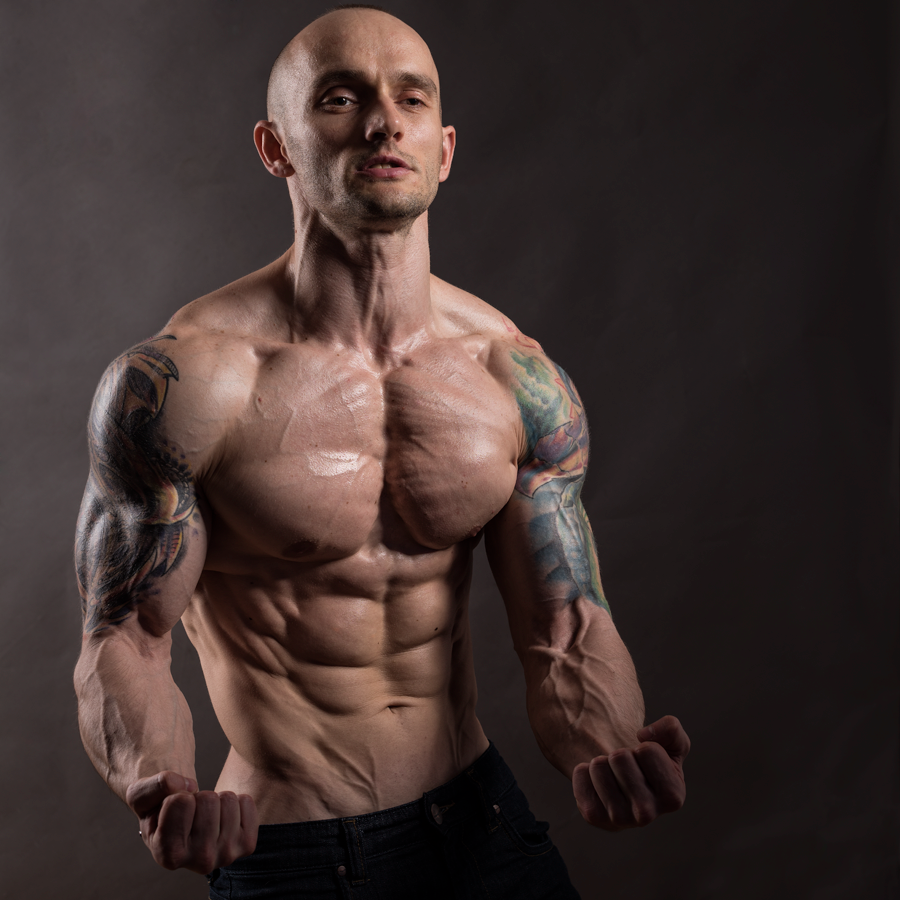 I've been into this since I was 13 years old—now I'm 33 years old. I train hard, eat clean and haven't really reached my true potential, so I'm still natural! With hard work and dedication, you can be fit and healthy for life! Use this sport as a form of art, with passion, dedication, and body-mind connection!
As a natural, I managed to become an international champion in IFBB and Musclemania. Of course, it's harder, but it's healthier! Keep it healthy, keep it clean, keep it fit!
How do you manage to keep your body in top shape? Can you tell us about your diet?
Well, I actually don't diet. I mean, I eat clean all the time, I just keep my calories under control, I don't smoke, don't drink, and I cheat once in a while. I don't believe in all those strict diets, they don't help at all. All they do is make you even more weak and hungry, and mostly you get frustrated! So I basically just take care at what and when I eat!
You are well known for your amazing abs! How do you train your abs?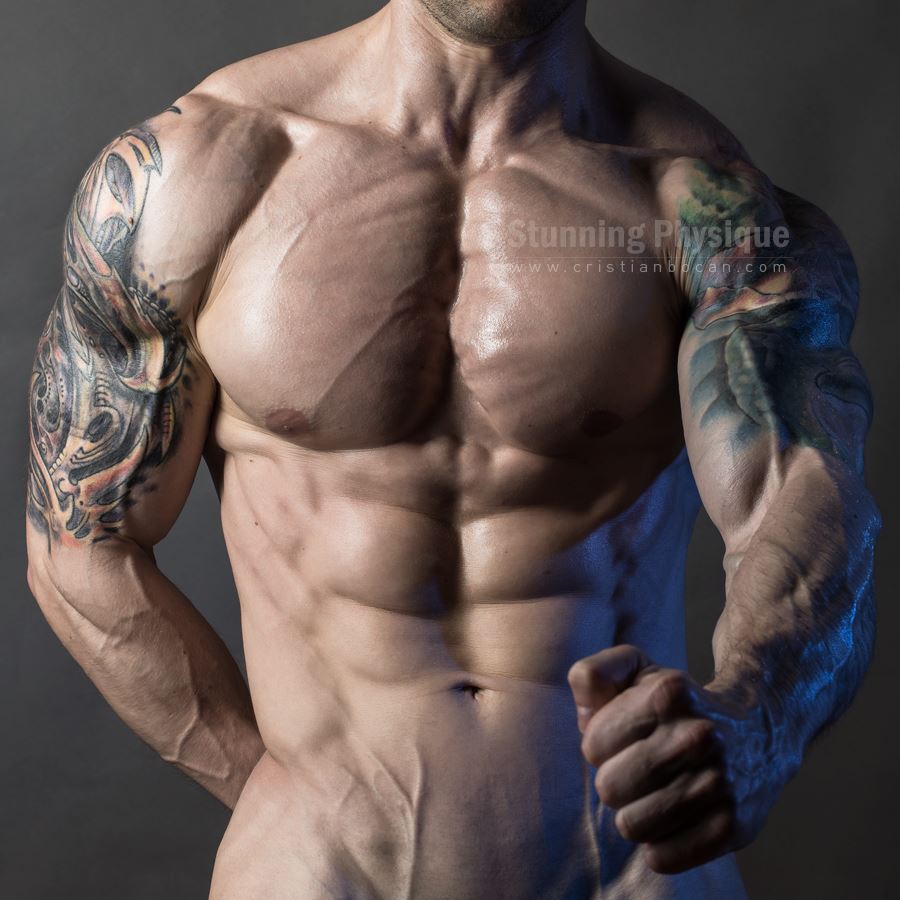 Yeah, my abs are one of my top strong points of my body. Well, all my secrets are revealed in the eBOOk "The Path To Perfect ABS," but I train my abs at home and at the gym. See below two videos with part of my abs training:
Could you please tell us your present workout program? Get wild, talk about your fav group muscle, your fav exercise
I work out seven days a week, two times a day. Yes, I'm an addict. I weight train six days and do cardio every day. My favorite muscle group to train at the moment is the guns. You can see my arms workout on the ebook "Get Guns."
When you work out, do you listen to music? If so, what kind of music?
Yes, I love music. Mostly hip hop and rock, but I have a very eclectic taste in music and listen to all kinds of genres.
What supplements do you use at the time? Why?
I use supplements. I take good care of what supps I use, I always choose the quality over quantity. At the moment I use whey protein, BCAAs and vitamins.
Do you have any favorite fitness models?
There are many good models in this industry! But there are also a lot of fake natties and other copy cats. I don't want to talk about those now.
In the end, do you have any advice for the ones looking to succeed in this industry?
Yeah, one simple piece of advice: be yourself! Be true and you will get the followers you deserve! Keep it clean, keep it true, keep it simple!
Like this? Then you'll also enjoy: