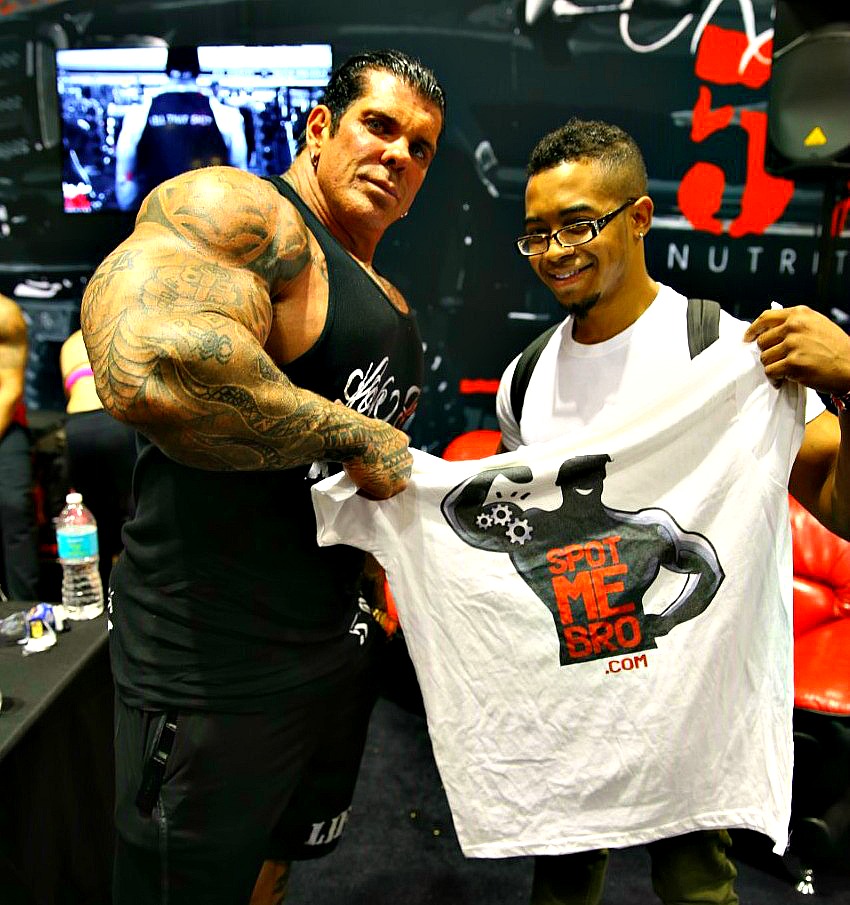 Don: Hey Rich, we're glad to have you on Spot Me Bro, thanks for joining us!
Rich: Thanks for having me, Don.
Don: We heard about your new bodybuilding competition, could you tell us who the judges will be, and the criteria?
Rich: I'm not sure who they are, yet. They definitely will be current or previous top bodybuilders. The problem I see with most contests is that the people judging have never competed in a bodybuilding contest. I feel that to have the knowledge necessary to judge a bodybuilding competition, you must have walked in those shoes.
Don: During your bigger by the day program, how did you keep up with your weight at FIBO?
Rich: It was very difficult but the buffet helped a lot. We'd hit the buffet up about an hour and a half after waking up, then fill up our bags. Haha. Then we'd snack at the booth. There wasn't a lot of eating at the booth. Just a lot of snacking.
Don: I saw you at the Ohio Expo, and you had a f***ckload of people waiting in a 1-2 hour-long line for you. I waited in the line for 5 mins, then got off since my patience wore thin. Do you have any advice for fans who want to meet you but don't want to wait in line?
Rich: Haha…. I don't know, try to get there early as possible so you're first in line and won't have to wait. Or, you can try cutting in line, but you're risking getting caught and embarrassed and have to move to the back. That's all I can think of.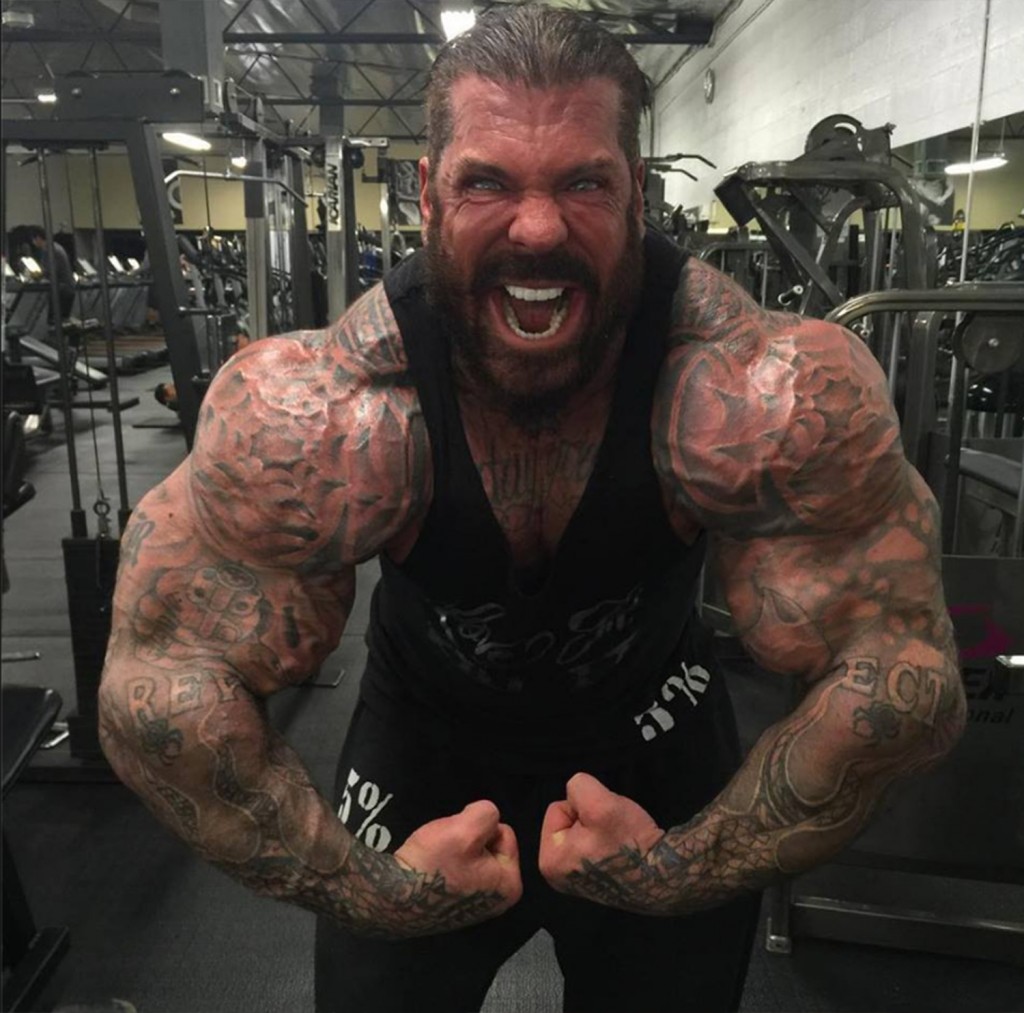 Don: Haha. I hope no one gets their ass kicked trying that. Soon you're going to start losing weight. You want to go down to 240 lbs in a couple of months after already going up to 314 lbs. What are the risks involved? And have you done anything like this before?
Rich: I've gone up and down in my weight — I know my body. And for me it's easy to go up or down. My whole reasoning is to show people how easy it is. People make it too difficult, and that's why people fail. They have it in their heads that it is too complicated. As far as risk, it can only be healthy for me to go down. This will benefit me in every way possible as far health and my knees.
Don: We know shakes are important for gaining weight, which ones do you like the most?
Rich: The one I make every day on Bigger By The Day. Haha, cocoa pebbles, banana, real food and egg whites.

Don: How about your favorite bodybuilding meal?
Rich: That's a stumper. Haha, I have no fucking idea on that one. Probably just my real food shakes. Real food shakes. Those are my favorite.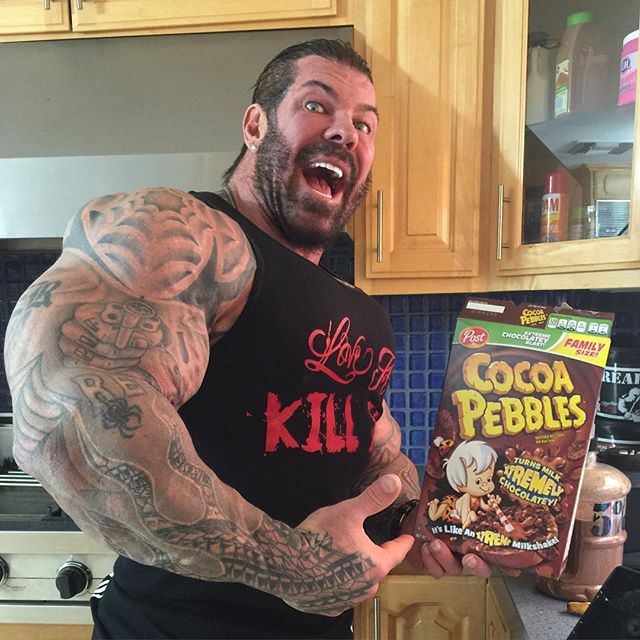 Don: How many hours a day do you train?
Rich: I average 2.
Don: That's a lot of hard work. What's your hardest muscle to train?
Rich: Probably back.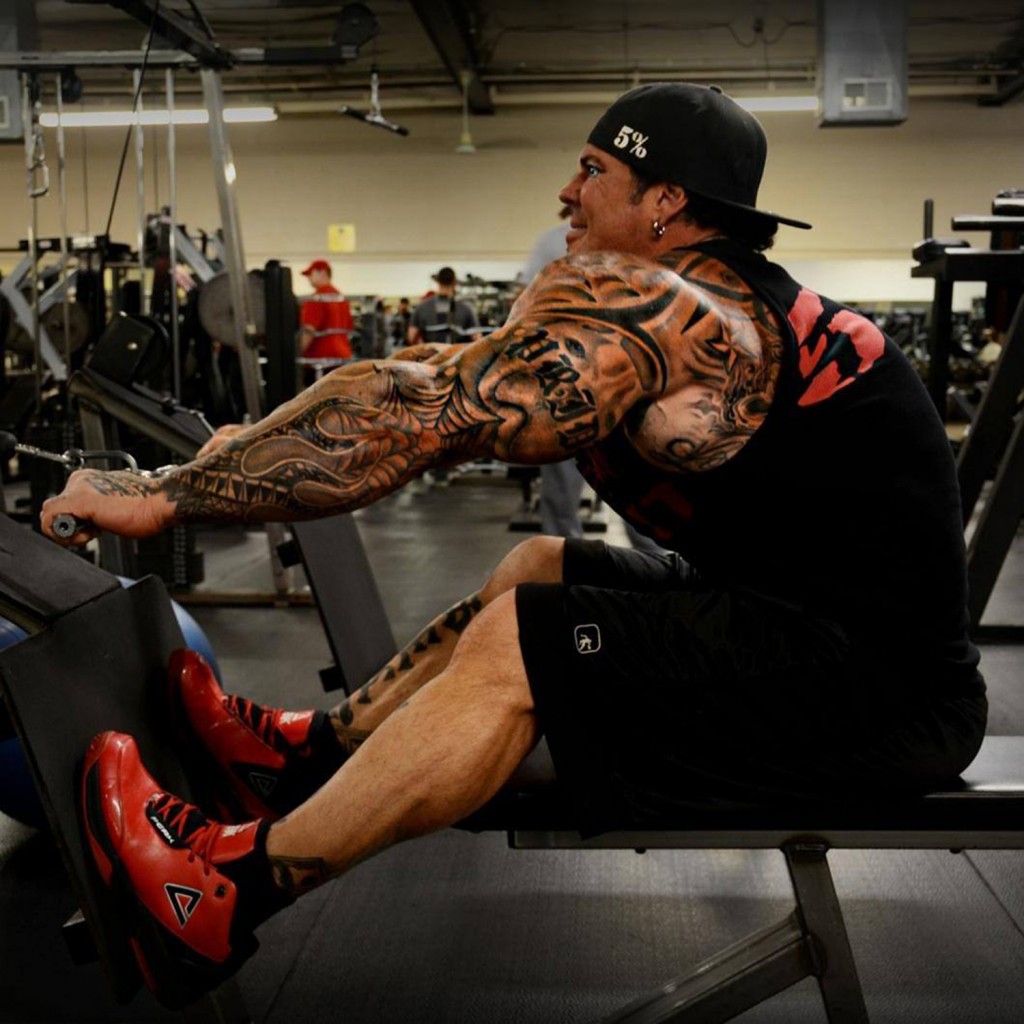 Don: Same here. You speak a lot about your life experiences. What's your philosophy on success?
Rich: Believing in yourself. I think the biggest mistake people make is not believing in themselves enough. They don't see themselves achieving what is possible and becoming successful. Instead they see themselves working for someone else at a job and they don't see anything bigger that they could possibly be doing.
Being aware, believing in yourself, and moving forward is what it takes.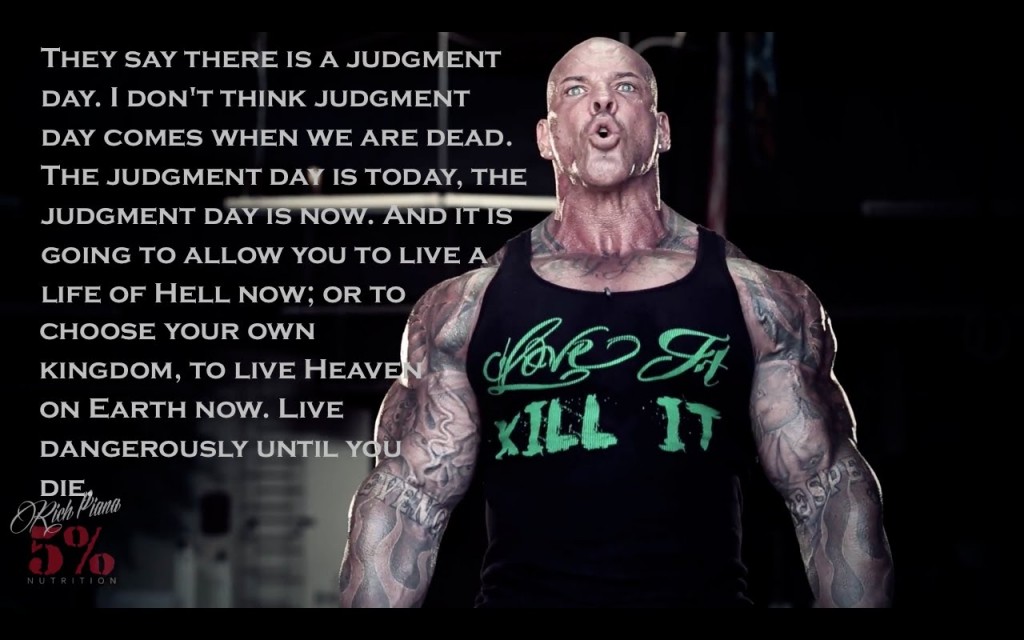 Don: What hardships did you overcome during this bodybuilding journey?
Rich: Finding clothes that fit when I am over 300lbs.
Don: Haha. That's a good hardship. I know Jason Genova put you through an annoying time. How bad was the Order 66 for you?

Rich: It's an old subject, but his bots threatened my family so Jason and I handled our differences.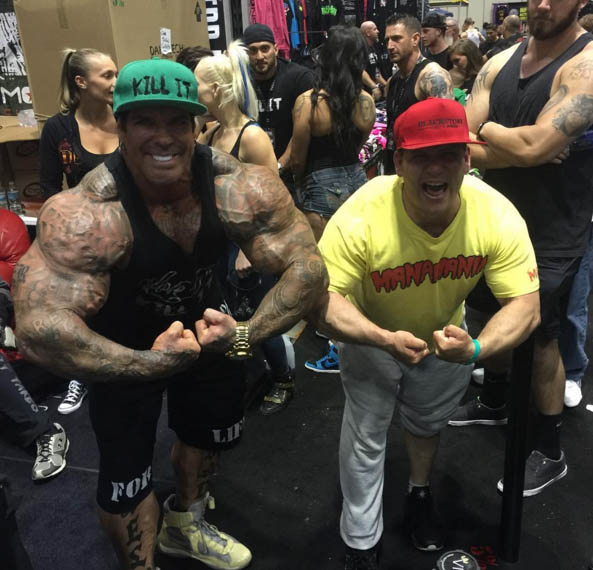 Don: Got you. What is your #1 goal in the next two years?
Rich: To have the biggest supplement line out there. To be one of the most popular individuals in the fitness industry. To have more financial success.

Don: Nice! Those are big goals. And to do that, I'm sure having a supportive wife is necessary. How'd you meet Sarah? And when can we expect to see some little 5%ers running around?
Rich: On Facebook, and possibly soon, haha.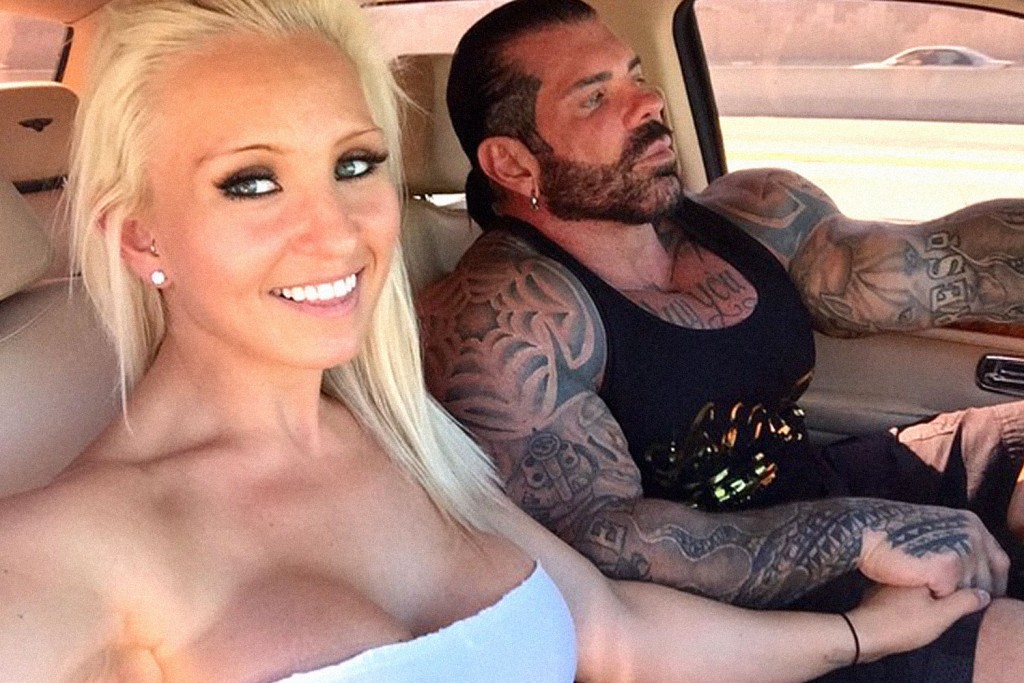 Don: So we've got an article out called, "Do Girls Really Give a Sh*t About Muscles?" From your experiences, do they?
Rich: The girls that are always in the gym do.
Don: Good to know! Thanks again for joining us Rich. What new things should your fans know about your 5% nutrition line?
Rich: Our meal plan service will be out any day now, I'm very excited about that. The contest is going to be awesome. I'm going to put together a functional bodybuilding-type of contest after the Olympia in Las Vegas, and that will be something unseen before and will be an exciting and awesome event!
Don: Bro, I want to go! Where can we find you on social media?
Rich:
http://www.5PercentNutrition.com
Instagram – @5percentnutrition – https://www.instagram.com/5percentnutrition/
Facebook https://www.facebook.com/5percentnutrition
Twitter – @5percentnutri – https://twitter.com/5percentnutri
YouTube – @5percentnutrition – https://www.youtube.com/user/5PercentNutrition

Bonus:
Watch Rich fight Jens "The Beast" in a cage on the next page…
If you liked this article, check out these similar ones: