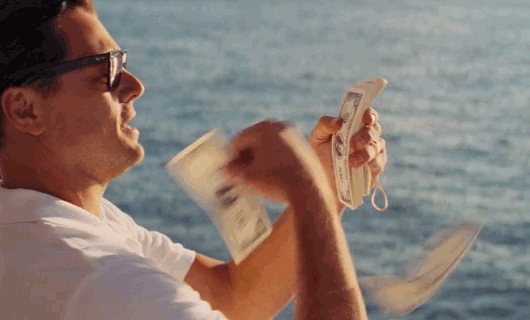 Money makes the world go around, and the bodybuilding industry is booming as more athletes than ever are building financial empires from the foundations of their success on stage.
According to a report published in 2014, the sports nutrition market will reach a net worth of $37.7 billion in 2019, with forefathers such as Arnold Schwarzenegger, Lee Haney and Frank Zane laying the foundation for today's superstars to exploit the industry.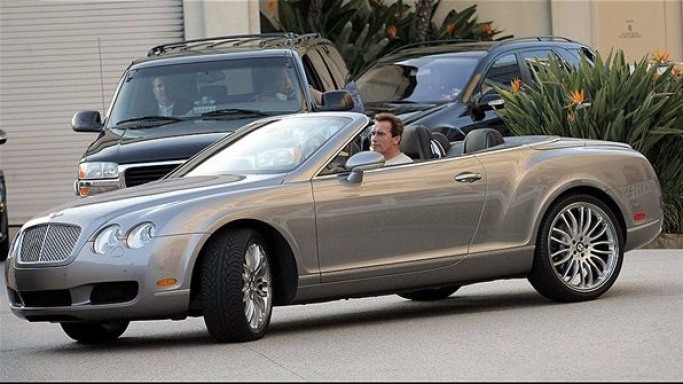 Our friends over at BroScience have crunched the numbers and compiled a list of the five richest modern bodybuilders in the world, taking into account all the biggest figures from the 1990s, 2000s and 2010s.
All five of the bodybuilding superstars included have won the Mr. Olympia contest at least once in their careers, and with it a grand prize rising as high as the 2015 record of $400,000, but their various business exploits are wide and far-ranging.
5. Dorian Yates: (At least) $4 million

The oldest of any competitor included in our countdown, and thus, the earliest winner of a Mr. Olympia title, bodybuilding was still emerging as a mainstream interest when Dorian Yates retired in 1997, not even close to the household obsession of today.
"The Shadow" racked up $600,300 from his six successive Mr. Olympia crowns between 1992 and 1997, appearing in magazine advertisements, creating his own line of supplements (DY Nutrition) and also opening a chain of Temple Gyms in the United Kingdom and the United States.
Through all these endorsements and innovations, Yates, 52, has amassed an estimated $4 million bank account, which would undoubtedly look a lot bigger had he been born a generation later.
4. Phil Heath: $5 million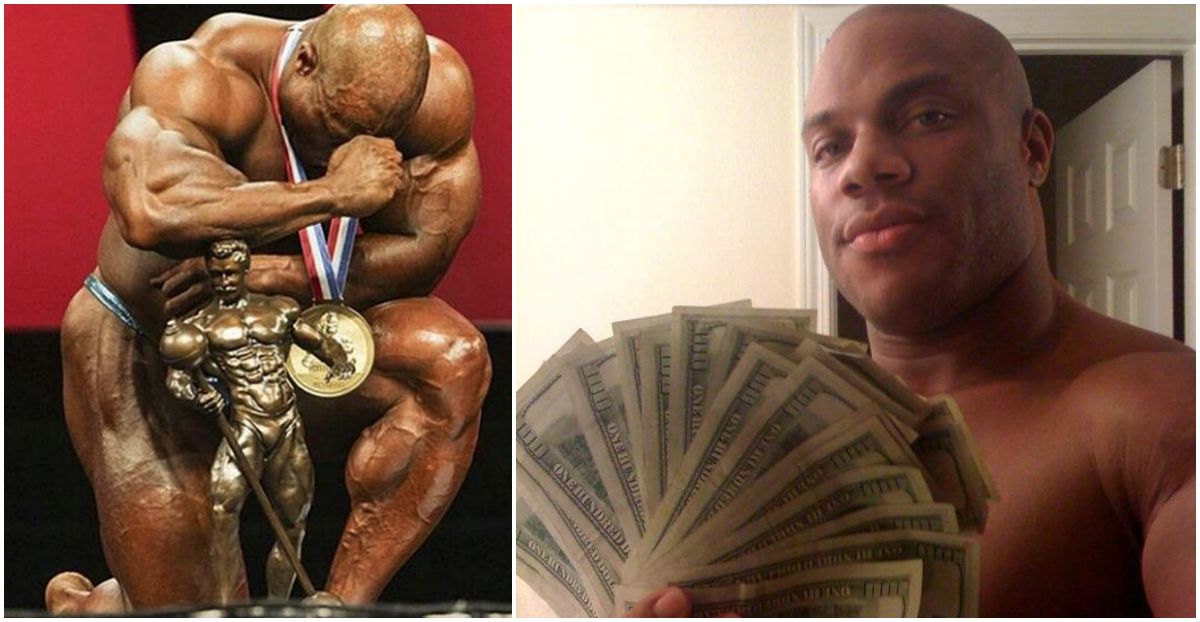 The reigning Mr. Olympia and by far the youngest athlete to appear on the Rich List, five-time winner Phil Heath, 36, is already well on his way to becoming the most affluent bodybuilder of all time, but he might need to follow Arnie's footsteps toward the silver screen sometime soon.
For now, "The Gift" is doing just fine on winnings, sponsorships and investments alone, having raked in almost $1.2 million since 2011 with just Mr. Olympia prize money, and that's not taking into account other shows and guest appearances he makes across the world.
Considering Heath is only now coming into his 10th year as a professional since debuting at the 2006 Colorado Pro Championships, there's a lot more to be expected from a figure who could well break the record for Mr. Olympia titles won and build on his $5 million balance.
3. Dexter Jackson: (At least) $7 million

It's encouraging to see Dexter Jackson earning his dues after a fairly understated bodybuilding career at the elite level, where he's enjoyed one of the longest careers ever seen at the sport's peak, but failed to claim as many top titles as the others included on this list.
At 46 years of age and having competed in the Mr. Olympia competition a record 16 times, "The Blade" is an established figure on the circuit, to say the least, and even though he has just one first-place finish to show for it (2008), the money has poured in.
Jackson's career is glittering with appearances on magazines such as Flex, but having placed second in last year's Mr. Olympia, there's no sign he'll have to give up competing anytime soon.
2. Ronnie Coleman: $10 million

After winning eight consecutive Mr. Olympia titles between 1998 and 2005, Ronnie Coleman is the record-holder in the most prestigious event known to bodybuilding, accumulating $1.5 million in Mr. Olympia winnings alone.
It says a lot about Coleman's character that despite his monetary success in fitness, he maintained a part-time placement in the Arlington, Texas police force through much of his competition days. Now, though, the 51-year-old makes most of his money through Ronnie Coleman Nutrition, a supplement chain he created in 2011.
With one of the most likable personalities ever known to the sport, Coleman has perhaps touched more lives and inspired more fellow athletes than any other mentioned here. Considering today's Mr. Olympia grand prize stands at $400,000, Coleman did amazingly well to make more than $1 million at the competition, when his paychecks were each closer to just $100,000.
1. Jay Cutler: $30 million
Never necessarily regarded as a legend in the sport or even the best of his era, but what Jay Cutler lacked in mega-star allure as a bodybuilder, he's more than made up for in monetization and capitalizing on the success he did enjoy during his career.
With a net worth three times as large as Coleman's and a reported six times that of Heath, Cutler's $30 million empire has been founded everything from fitness DVD releases to countless magazine covers to the release of his book: Jay Cutler's No Nonsense Guide To Successful Bodybuilding.
What's more, Cutler teamed up with supplement company BPI to found Cutler Nutrition, offers personal training guides that are sure to net him a hefty pay-off and created Cutler Athletics, a clothing line for the everyday lifter.
Like this? You should also check out: