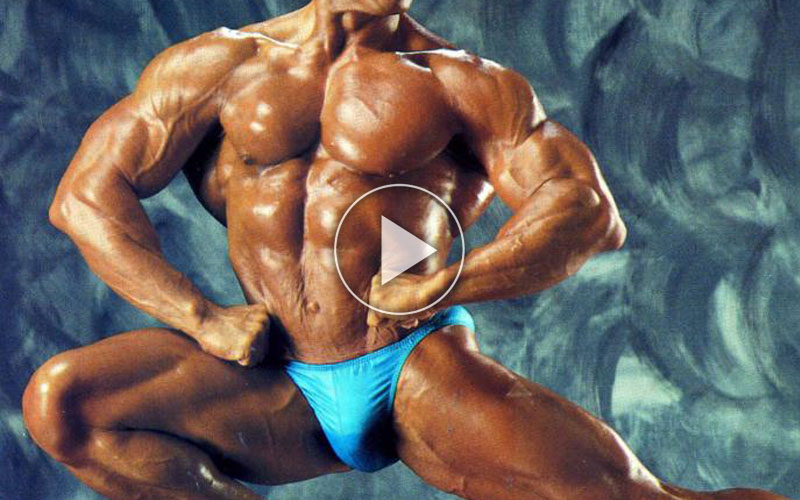 Winning the title of Mr. Olympia is no small task, neither should it ever be looked down upon. However, there is such a thing as a least impressive winner — if we can call it that.
How is it possible that there was an 'unimpressive' Mr. Olympia? Well, the answer is quite simple really.
Chris Dickerson, although achieved an accolade that only a handful can claim, had a physique that wasn't as impressive as a Mr. Olympia winner's physique should be. This may sound harsh but it's the reality of the matter.
However, to Dickerson's defense, the line-up that year wasn't particularly impressive and could help explain why Dickerson took home first place.
Back when Dickerson won his first and only Mr. Olympia title, the sport was caught between two era's; the Arnold Schwarzenegger and Lee Haney eras. That period could be described as being a "gray zone".
In that period of the bodybuilding world, there weren't any game changers — no one to wow the sport. There were only "single" wins during the 80s.
Arnold won the 1980 Olympia, Columbu in 1981, Dickerson in 1982, and Samir Bannout in 1983. The year following Bannout's victory saw the next turn in the bodybuilding world when Lee Haney won the first of his eight consecutive Mr. Olympia titles.
Nick's Strength and Power goes into a fair amount of depth when discussing the matter at hand, making a lot of good points about that time in the bodybuilding world.
Watch the video below.
Do you agree with what was said in the video? Do you think that there is such a thing as a least impressive Mr. Olympia physique?
May we also suggest: