Being banned from competing in Mr. Olympia has not stopped Kai Greene. However, his massive size can stop his heart, something he's very conscious of.
In this clip on the next page, watch him discuss the heart dangers of being BIG, and why cardio is important to him (and if you believe that, I'll have a post about Santa Clause robbing children in the near future, so stay tuned).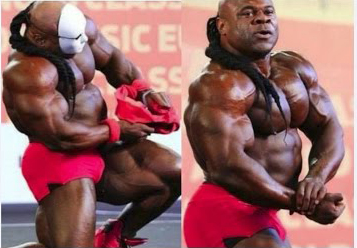 Yes, it's so clear now. Kai's cardio is working well, his stomach seems to be very fit.
Check out Kai's video on the next page…
All jokes aside, the bigger and more active you are as an athlete, the more blood your heart has to pump. So naturally cardio is important to maintain your health.
If you want to learn more, read these similar articles: