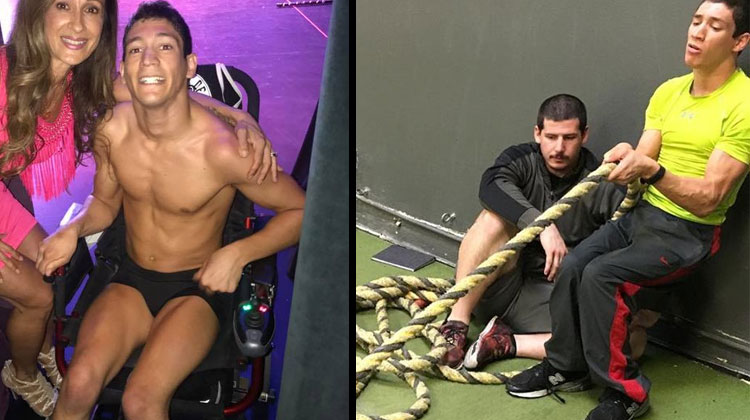 24-year-old trained for years, fighting lifelong condition, in order to step on-stage as a bodybuilder.
Remember that time you couldn't be bothered to train in the gym? Well, Sam has been hitting the gym hard for the past 10 years, even with cerebral palsy.
The competitive bodybuilder began his fitness journey at the age of 14; he didn't let his condition stop him from working towards his dreams, even though it limits his muscle control.
Earning A Medal
Although confined to a wheelchair, Sam began his intense training and defied the odds by sculpting a very respectable physique – which is even more impressive after learning about his condition.
Understandably, he made his family proud after competing in the Physique League SoCal Classic.
His mother wrote on Facebook: "After Sam's performance on stage and earning a medal, I had to steal this opportunity, I'll never forget how he lifted my spirit even higher, he's a true CHAMPION"
That's right, Sam managed to take home a medal from the Inspiration Dedication event.
Afterwards, the IPL (International Physique League) also posted a tribute to the 24-year-old's achievements, which you can see below.
So the next time you think about missing a gym session, don't be so damn lazy bro. NO EXCUSES.