In the eyes of many, bodybuilding is not considered a sport for older men. Much like many other athletic endeavors, the notion is you can only perform at your greatest potential somewhere between your early twenties and mid-thirties.
After that, most people throw in the towel because they're outside their prime. It's easy to believe you'll just keep going at it until you're dead, but there's a reason why most bodybuilders have already retired by the time they're in their fifties.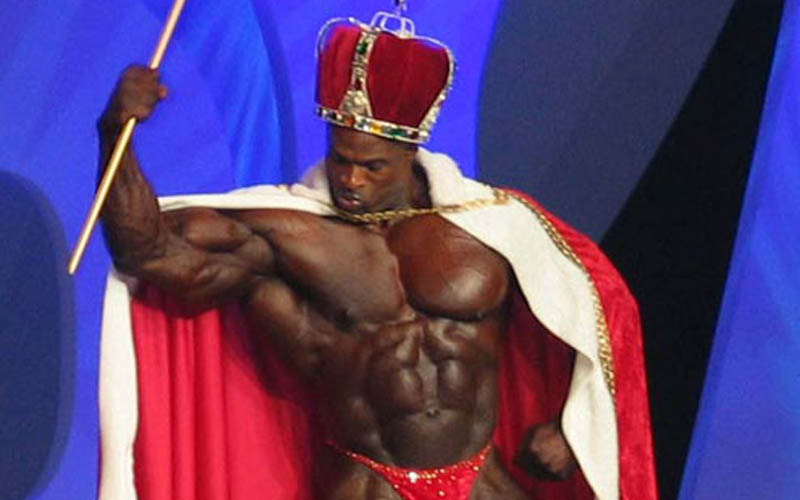 It's definitely worth considering your age can affect your ability to train. Usually, when you're injured at an older age, it becomes tougher for you to recover, and because of that, performing at your best is close to impossible. Most people would rather give up after they hit a major injury because they don't have the resolve and passion to keep f—ing going. But it seems that even though he's had surgeries and is ebbing further into old age, Ronnie Coleman refused to give up.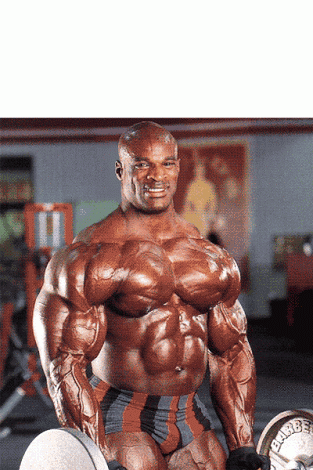 An eight-time Mr. Olympia and one of the greatest and most well-respected bodybuilders of all time, Coleman has manufactured a career based off hard work, dedication and devotion to his craft.
He lifted heavy, trained like there was no tomorrow and murdered his workout every time he stepped into the gym. But once his bodybuilding career came to an end, it had taken a major toll on his body. Ronnie Coleman was plagued by injuries, showing that all those years of hard training had a major effect on his body in his older age.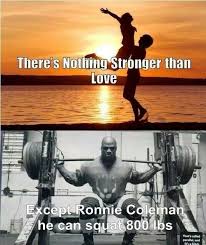 One Regret
A few months back, Coleman had back surgery that put him out of the game for some time. He even lost the ability to walk for a while, but that didn't stop him from getting back into the house of iron and doing what he does best. Check him out going H.A.M. in the gym.
All this being shown, Ronnie Coleman does have one regret.. .but it's not what you'd think.
"So you guys still want to be like me?"
These are the first words the public heard from Ronnie Coleman after his major back surgery. The 11-hour procedure left Big Ron like we've never seen him before—weak and unable to walk. When asked if he would do it all over again, he says "NO…I WOULD GO EVEN HARDER!!!"
In one of his Instagram Posts, Ronnie said that in all of years of lifting, he had only one regret, which involved his squat. He was referring to a renowned lift in which he squatted 800 POUNDS for two reps. He said he had the other two in him but fear wouldn't allow him to push it to the edge, which still haunts him today.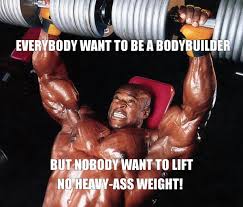 Clearly, this is something many of us relate to, since very few truly know what it means to push to the capacity of our ability. For those of us who truly love lifting, we've told ourselves something like: "Damn, I could have gotten an extra rep if I tried harder, I knew I had it in me." Whatever that stopped us pales in comparison to the incredible sacrifice Coleman had to make.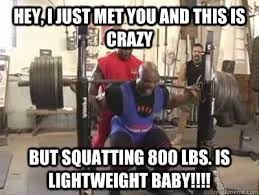 We think we speak for everybody when we say Coleman is no coward. Just imagine the mental and physical strength it takes to get under a bar with close to 1,000 pounds resting on your shoulders – knowing you're going to squat. It's a burden most men and even pro bodybuilders wouldn't even attempt, only those who are crazily passionate like Ronnie.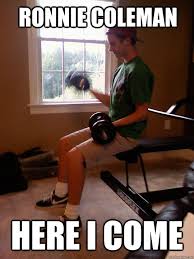 Watch him destroy weights
If you want to be as passionate as Coleman, then you will have to go through the same blood, sweat, tears, bulking, cutting, gym time and mental drain he experienced. It doesn't really matter if anyone else thinks the sacrifice was worth it, but Coleman regrets nothing.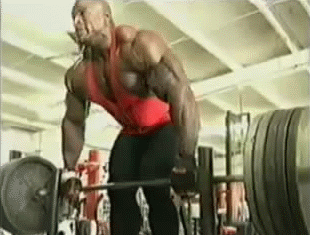 Check out this video below that shows Ronnie working out in his prime cut together with him working more recently. You'll see it doesn't matter how old he is or what injuries he's had, they still haven't defeated this beast, legend and icon. That' s why he is still one of the greatest bodybuilders who ever lived.
May we also suggest: