Edward "Eddie" Hall was born on 15th of January 1988 and is a world-renowned English Professional Strongman.
Eddie is the only man who has deadlift 1,102lbs and has secured several other titles as well.
But ever wondered what it is like to be the world's strongest man? Not being able to fit in plane seats and much more?
Well, in his very recent documentary that was telecasted live on Netflix 650 in December 2016, Eddie has revealed a lot about his life and told to the world what it really feels to be the world's strongest man and how much hard work is required.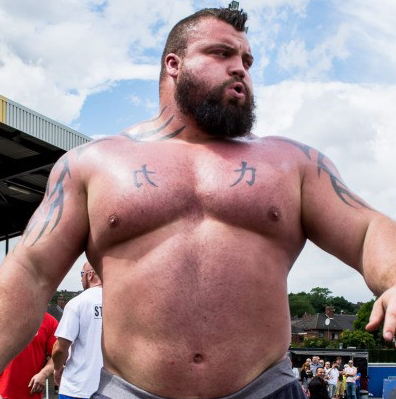 Eddie has a weight of 406lbs, height of 6'3″ and requires whopping 10,000 calories a day to fuel his body as well as training regime. Well, we normally don't hear about someone having mass gainer protein shakes at 7 am, breakfast consisting of six eggs, a bucket of porridge, five pieces of fruit, lots of nuts, flapjacks and moreover, for brunch, more handfuls of nuts and 3-5 more pieces of fruit.
That's not a whole day's food for any of us.
In his documentary, he has revealed his obsession of becoming the World's Strongest Man and also holding the world record of 1,102lb deadlift. Here is his video.
The entire documentary has taken us through his day to day life and his routine along with choices that made him the World's Strongest Man. However, the real motivation for many of us begins where Eddie tells how he was extremely obsessed and explained his relentless love for strength sports.
"Unless someone tells me to stop or I die, I will be the world's strongest man."

– Eddie Hall
Well, surely this statement clearly tells how much this unrivaled beast has been into strength sports.
What we personally feel is that Eddie has not only put in the hard work. He has suffered through the pain and made sacrifices to fulfill his dream. Not only that, Hall has got great love and respect for the strength and even his competitors love and respect him a lot.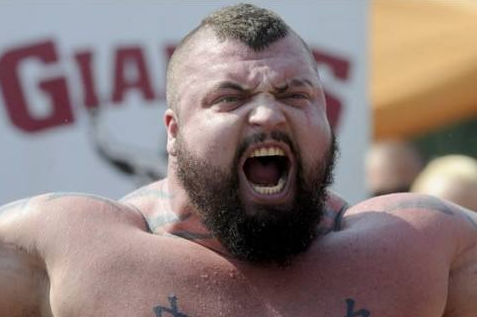 Well, the 1,102lb deadlift isn't the only achievement, several videos on the Internet will make your jaw drop, and 2016 has been a great year for Hall.
"Most of the people usually have the idea that strongmen are not bright, but I have always been amazed by how intelligent and successful my competitors are. A lot of them own big businesses and good jobs. For me, there is a reputation that comes with being strong and big, however; we all work really hard to get to this level," said Hall.
Hall is currently the ambassador for the sports nutrition brand Protein Dynamix and has been featured in multiple magazines as well. You can also check out many of Hall's strength videos where he simply leaves you stunned.
Go check out his documentary!
Also, check out: