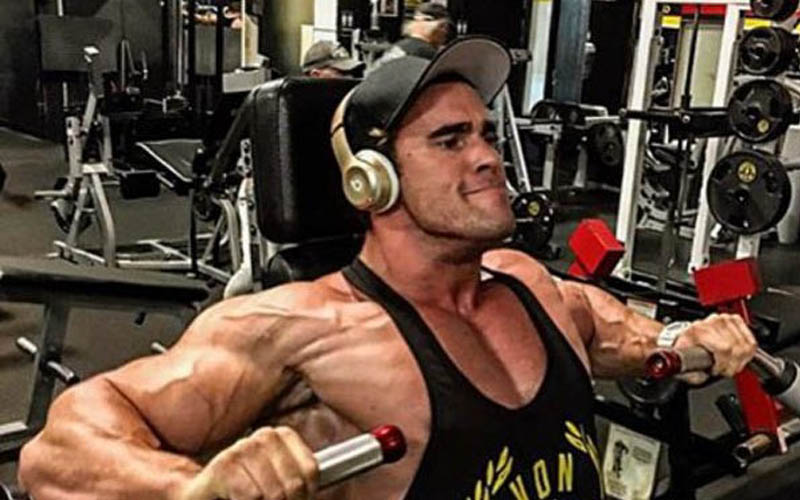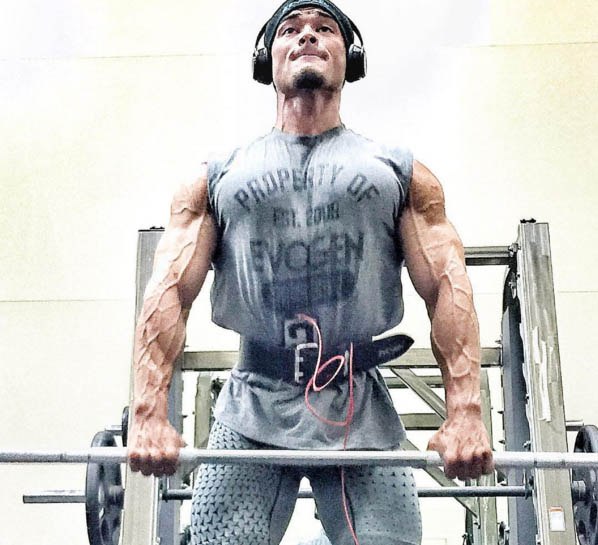 The 5 Best Headphones List
For all of us guys who go to the gym to do some actual work on our bodies and not constantly admire ourselves in the mirrors, headphones are a must have.
I understand checking out other guys pumping and stretching might be interesting for some, but if you want to change your physique you'll have to focus.
And what better way to focus than cutting out the world around you and just enjoying your favorite music while pushing yourself harder to accomplish a goal. Pick good music that gets you going and you're bound to make gains faster.
Enough of the chit-chat — you probably already know headphones are great help when working out. Below are the 5 absolute best headphones for lifting weights. Some are Bluetooth, which are the best option, and some are old-school wired models. Check them out below.
Jaybird X2 Bluetooth In-Ear Earbuds
When it comes to lifting weights, small and wireless headphones like Jaybird X2 can't be beat. These are the new model of the popular BlueBuds X. The sound quality is awesome and can compare to more expensive headphones, but what really makes these perfect for pumping iron, is great fit and sweat protection.
When you're doing bench presses you need the headphones to stick in your ears without falling out or moving into uncomfortable position. With the special wings and Comply ear tips that you get in the package, Jaybird X2 stay in ears no matter what you do.
When you take your workouts seriously you sweat like every normal person, but since these earbuds are resistant to sweat, you don't have to worry about it. In fact you get sweat-proof warranty for life so in case they do stop working, just get a new pair by the customer service.
There's more to Jaybird X2 than this; They are Bluetooth earbuds and you can use them with any Bluetooth enabled device, like your smartphone, tablet or Bluetooth MP3 player. Put your phone somewhere nearby or just have it in your pocket, put on the earbuds, and you're getting wire-free music, awesome. The battery lasts for long 8 hours which is more than most wireless earbuds.
The only thing we "don't like" is the price, they are quite pricey… but hey, if you want to enjoy the absolute best in your campaign of body transformation, get the X2s.
Beats Powerbeats2 Wireless In-Ear Earbuds
If you're looking for gym headphones that look cool and have deep, powerful bass, Beats Powerbeats2 Wireless are one of the best options. Strong, thumping bass that makes every song sound different upholds the famous Beats bass signature. If great bass makes you lift harder, then these wireless earbuds are a perfect choice for you.
They are being endorsed by a lot of professional athletes, like LeBron James and Serena Williams and you can be sure this is a high quality product that will easily survive the wear and tear of gym work.
Complete sweat protection and ear hooks keep the headphones working and in your ears no matter what position you're in, you can probably even do weird yoga positions with them, if that's your thing. Being wireless you don't have to worry about wires being in the way, just put them on and enjoy a hardcore bass that will make you move even if you're half deaf. They also have a good battery-life that will give you up to 6 hours of music.
For the coolest, bassiest and straight-on sports headphones, Powerbeats2 are highly recommended.
MEE Audio M7P In-Ear Earbuds
The MEEletronics M7P are the newest sports earbuds that replaced the legendary Sport-Fi M6 model. This one has improved in pretty much every respect, not that I'm saying the old ones needed updates. The build quality is superb, with tangle-free wires, completely sweat proof and stable memory wire fit, these babies are made for hard workouts.
Sure, M7P are wired earbuds and might not be as convenient as the wireless headphones above, but you can get them for a lot cheaper and if you're like me, you want to maximize your hard earned money. All the protein powders, gym membership and all the gear you need don't come cheap by the end of the month. Spending 2 or 3 months of gym membership money on a pair of headphones is probably not the smartest thing to do when you have such a great, cheaper alternative on offer.
These small earbuds stick to your ears in all positions, you can pump iron or use the rowing machine, they will stay in. M7P are perfect for working out and not having to deal with battery makes them one of the best choices for lifting.
Monster iSport Freedom Bluetooth On-Ear Headphones
In case you're not into earbuds, here are bigger, on-ear Monster headphones that do the job just as good. Sure they look big and bulky, but they are actually very light. Lightweight design helps with keeping them on your head when you're moving.
The whole headphones are sweat-proof and you can even wash them under water. The materials are durable and work well in the gym or outside. The only problem is that they are super expensive, even more than Jaybird X2. Big high quality headphones that are made for hardcore users can't be expected to be cheap, after all.
Strong bass gives the right rhythm to your workouts and since you can get them very loud you can completely cut out all the gym noises and focus on your muscle training.
Koss SportaPro On-Ear Headphones
SportaPros are a cheap alternative to the premium Monster iSport Freedom.
While not having the same build quality or sweat protection, they do stay on your head even in horizontal head position and at the same time produce clean quality sound.
I admit, they look funny, but when you're working on a body of a Greek god, do you really care what others think of you? If you're a confident dude this isn't an issue, especially since these babies get very loud which is perfect when forgetting all the people around you and just pumping iron.
Being super light you barely feel them, this makes them very comfortable even if you spend many hours in the gym every day.
If your confidence is rock-solid and you want comfortable, on-ear headphones that stay on, Koss SportaPro is a great and super cheap alternative. If you're thinking; "I'd rather save some money on headphones to buy more chicken breast", these are perfect for you.
Which Ones To Pick?
No matter which model you pick, all of these headphones are bodybuilder's favorites in the gyms globally so you can be sure they are great for lifting weights. Additionally, you check other top workout headphones here.
First, make up your mind on how much money you're willing to spend, then you have to decide between in-ear or on-ear models. Once you answer these questions, you'll probably be left with 2-3 good options, then just pick the ones you feel will be best for you.
Once you get them, don't forget to get some good music on your phone or MP3 player, you can easily use the YouTube workout remixes if you have good mobile internet. In any case, new headphones will give you new motivation to work harder which is a big part of success. Use them.