Shock & horror as bodybuilder dies after breaking his neck attempting a back-flip.
We've given you a warning for distressing content here. It's no joke; we're talking about the death of a human, so no negative comments allowed on this article.
During a competition in his hometown, Umlazi in KwaZulu-Natal (South Africa), an IFBB Junior World Champion bodybuilder tragically died after arriving in hospital.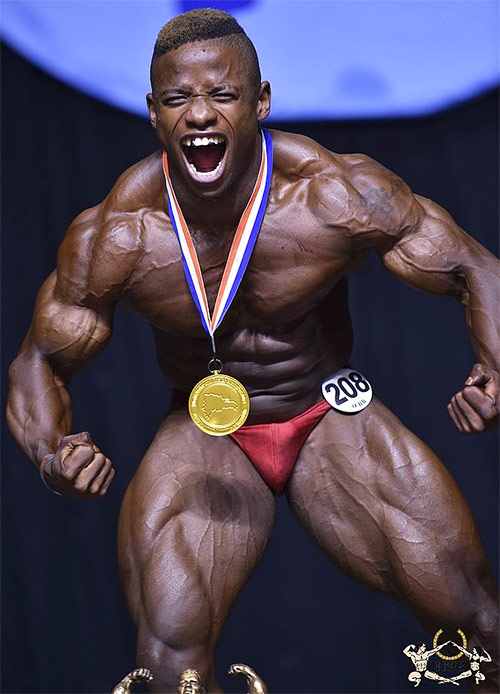 The 75kg athlete, described as "a young man with a bright future", was seen flexing his muscles during the event in front of a cheering crowd.
Clothed in black swimming trunks in order to display his physique, Sifiso Thabete attempted to perform his 'signature backflip' to celebrate his victory at the recent (2017) IFBB Junior World Championships held in the Dominican Republic.
In the distressing video released, he can be seen jogging into the centre of the hall, before launching his frame into the air.
Sifiso had previously completed his trademark move numerous times. However, on this occasion, he struggled to complete his backflip, landing on his neck – before going limp.
Shortly after arriving at his local hospital in South Africa, numerous media sites revealed the horrifying news that the 23-year-old had passed away.
[WARNING: Distressing Content]
This promising IFBB bodybuilder's funeral was held in his hometown on Wednesday 9th August 2017.
SpotMeBro would like to offer our sympathy to anyone closely linked to Sifiso Thabete.