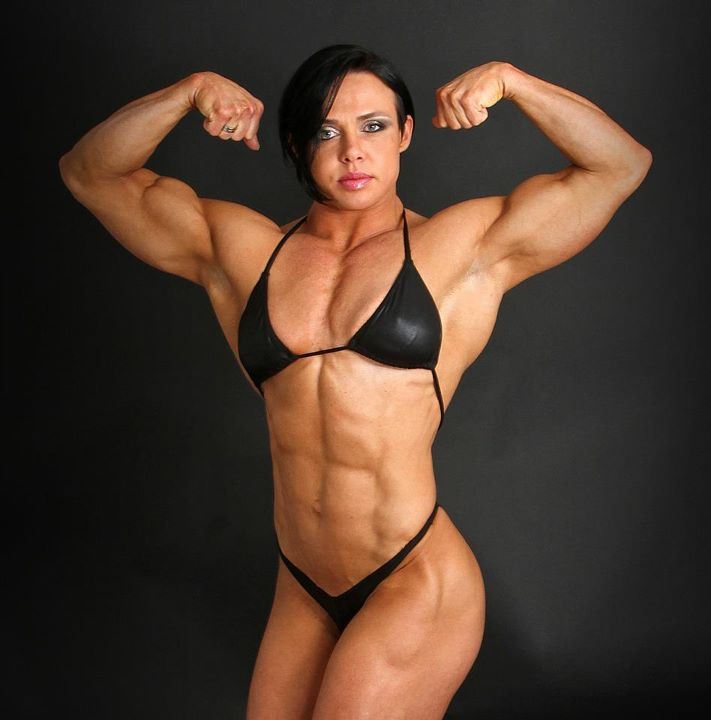 Are you man enough, bro?
Rene Campbell is a self-proclaimed "bigorexic" professional bodybuilder who revealed in a recent interview that her muscles make it hard to find a real man.
"I'd love a boyfriend who could cheer me on at competitions and cook my chicken for me, but the way I look does make it harder to meet men," laments Ms. Campbell.
During training season, Campbell weighs in at nearly 200 lbs. and has claimed several first place medals thanks to impressive stats, including a 48″ chest, 14″ biceps, and 28″ thighs.
How does she do it? A ridiculously disciplined diet consisting of 4200 calories a day, coming solely from chicken breast, sweet potatoes, and broccoli.
"For now," muses Campbell, "I guess I'm married to the industry."
RENE'S DAILY DIET FOR MAXIMUM MASS
EARLY MORNING: Raw oatmeal with protein powder, banana, and omega oils shake
BREAKFAST: chicken breast, sweet potato, broccoli
MID MORNING: chicken breast, sweet potato, broccoli
LUNCH: chicken breast, sweet potato, broccoli
MID-AFTERNOON: chicken breast, sweet potato, broccoli
LATE AFTERNOON: chicken breast, sweet potato, broccoli
DINNER: chicken breast, sweet potato, broccoli
LATE NIGHT: chicken breast, sweet potato, broccoli